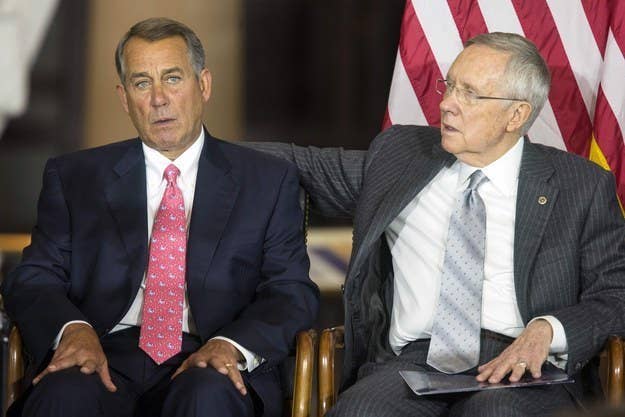 WASHINGTON — Senate Majority Leader Harry Reid said Tuesday he's against Congress using the spending bill to meddle with D.C.'s new law legalizing marijuana.
"I'm opposed to what the House is trying to do," Reid said. "If they put it in there, it's going to be hard to take it out over here."
House Republicans are reportedly trying to include a rider in the omnibus spending bill needed to fund the government that would in some way halt the district's government from implementing the initiative. Congress has control over D.C.'s local budget.
This November, D.C. voted overwhelmingly to legalize possession of up to two ounces of marijuana and the up to three plants.
Reid added that he's spoken with Del. Eleanor Holmes Norton, D.C.'s representative in Congress, about the matter.
This story has been updated to reflect Reid's full quote.