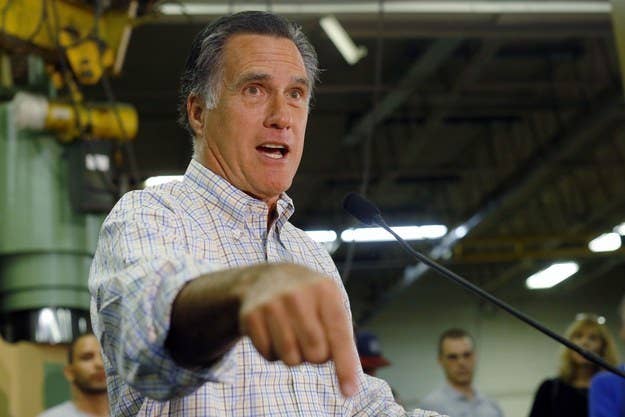 HERSHEY, Pennsylvania — A top GOP congressman said Thursday he would fully support Mitt Romney if he chooses to run a third time.
Rep. Jason Chaffetz, the new chairman of the House Oversight Committee, told reporters at the Republican retreat in Hershey, Pennsylvania he received a call from Romney on Saturday to discuss a potential third run for president from the twice unsuccessful presidential candidate.
"I told him if Ann Romney isn't going to run, I'd be 100% supportive of Mitt," Chaffetz said.
Chaffetz added that Romney has been "vindicated" over the past year on both domestic politics and foreign policy.
But chiefly, Chaffetz claimed Romney "can raise the $1 billion it's going to take in order to beat Hillary Clinton." And he said he's better positioned to do so than Jeb Bush is.
Chaffetz has been one of Romney's strongest and most vocal supporters on the Hill in the past.