Former Top Senate Republican: McConnell Should Tell Conservatives To "Kiss Off"
Trent Lott said the immigration executive order is something to worry about next year.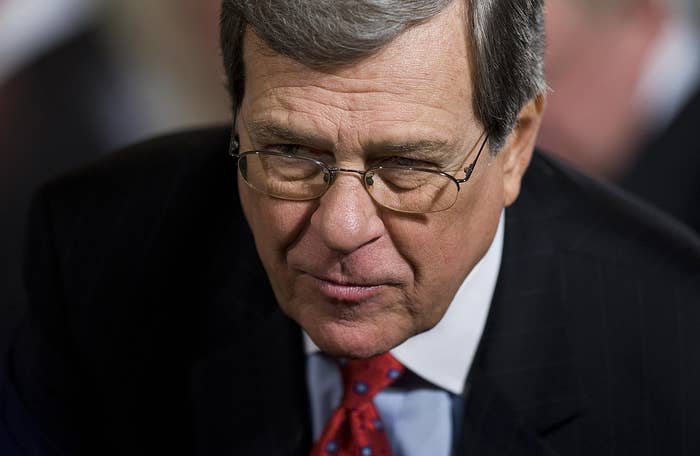 WASHINGTON — Former Republican Senate Majority Leader Trent Lott said Thursday that Senate Minority Leader Mitch McConnell should tell the conservative wing of his party to "kiss off" when considering a response to President Obama's immigration executive order.
"I would tell them to kiss off and go forward with the CRomnibus," Lott said at a breakfast hosted by the Christian Science Monitor.
Lott, who has worked closely with McConnell in the past, called last year's shutdown a "fraud" and said McConnell should force the more conservative Senators to fall in line with leadership.
The "CRomnibus" is a combination package plan to fund most of the government for almost all of next year but only fund certain areas, specifically the Department of Homeland Security, for a short time. Some conservative members of the House and Senate are calling for a bill that would defund the president's executive order and would only fund the government until early next year.
The deadline to pass a bill that would keep the government funded is Dec. 11.
Meanwhile, House Speaker John Boehner has done the opposite of what Lott suggested.
Boehner agreed to take up a bill that would explicitly block Obama's immigration executive order.
That bill, introduced by Rep. Ted Yoho, would be completely separate from a bill to fund the government and would keep the path to avoiding a shutdown clear. Because such a bill would have no chance of even coming to a vote in the still Democratic-controlled Senate, conservatives in both the House and Senate have criticized that tactic as a "show vote."
"This is what I miss about earmarks," Lott said.