Feinstein: DVD Containing Evidence Of Chemical Weapons Use In Syria Will Be Sent To Congress
After a briefing on Syria, Sen. Dianne Feinstein said that a DVD containing evidence of victims subjected to chemical weapons attacks will be sent to every senator and possibly members of the House.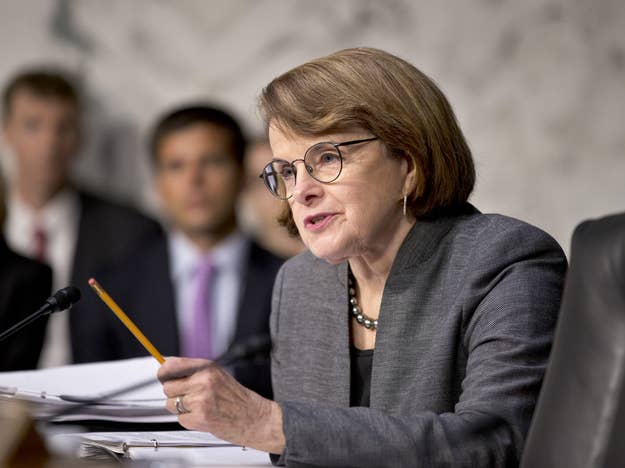 Sen. Dianne Feinstein said that a DVD created at her request by the CIA containing evidence of chemical weapons strikes in Syria will be sent to every Senator and possibly members of the House.
According to Feinstein, the DVD will show images of victims of the attacks and provide context about why it is believed chemical weapons were used. She said recipients of the DVD would be able to go through the images "at their leisure."
The Senate Intelligence Committee, which Feinstein chairs, watched the DVD at a closed-door meeting Thursday morning.
"It's horrendous," she said in a press briefing following the meeting.
Feinstein said she saw evidence that the regime used chemical weapons between 11 and 14 times before, though on a smaller scale than the Aug. 21 massacre outside Demascus. She said it looked like the smaller instances were test runs leading up to the big attack.
Though Feinstein has said she will vote to use military force in Syria, she wouldn't confirm if she was actively trying to convince Senators who are still on the fence to join her.
"They can certainly be undecided up to the vote, but you know there is a moment of truth in all of this," she said.