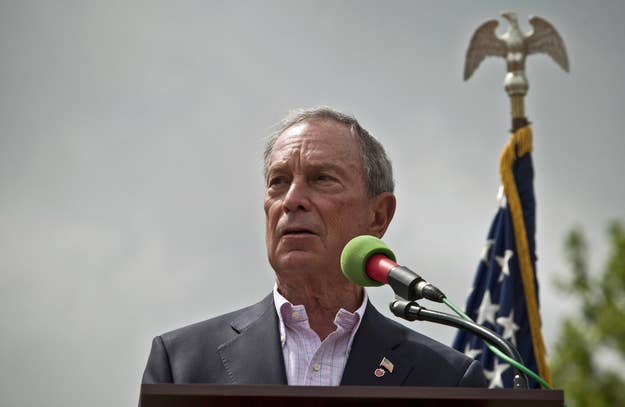 New York Mayor Michael Bloomberg's gun control group Mayors Against Illegal Guns is finding it hard to maintain some of its members, thanks to dozens of resignations and lost elections over the last few months.
Worse for Bloomberg, who has become one of the faces of the gun control movement: the people replacing his lost comrades aren't particularly eager to sign up with the organization, a rare group battling in the trenches against the well-organized and deep-pocketed National Rifle Association. Some appear not quite to have signed on for that level of political heat.
"The original focus, I thought, was going to be on focusing on better on enforcement of our existing laws, and if anything, we have talked about not getting involved with things like banning assault weapons and banning magazine clips," said Rockford, Il. Mayor Lawrence Morrissey, who left the group in June because, he said at a town hall meeting, the group had veered from what he originally thought it was about.
Bloomberg's group has come under fire recently for naming murder suspects, including Boston bomber Tamerlan Tsarnaev, in its list of victims of gun violence and for hosting its website on New York City government servers.
According to an old version of its member list, saved on a blog dated back to early February, more than 50 mayors who were then listed on MAIG's website are no longer there. Most of the mayors whose names are no longer affiliated with the group are off the list either because they resigned or lost an election, but others have specifically asked to be removed.
BuzzFeed reached out to dozens of the replacement mayors and none of them would confirm if they planned to join the group or if they were even considering it.
Mayors Against Illegal Guns Director Mark Glaze brushed the issue off. Glaze said the group stays up to date with its mayors who leave office so they can send a letter to the newly elected mayor to try and get them on board, which he said is a process that can take a little while. Glaze said they try not to push new mayors too hard to join as they settle in to office.
"Mayors come and go," Glaze said. Adding, "We lose them on occasion, but it's going upward."
Glaze said that though MAIG has lost some mayors recently, the group is growing much faster than it is shrinking.
Nashua, N.H. mayor Donnalee Lozeau removed her name from the MAIG website when the group released an attack ad, which claimed that Sen. Kelly Ayotte (R-NH), who voted against the failed Manchin-Toomey gun legislation, was misleading voters when she claimed to have supported background checks in the past.
"I simply cannot be part of an organization that chooses this course of action instead of cooperatively working with those that have proven over a lifetime of work their true intentions," Lozeau said in a statement to Nashua's the Telegraph. "I have faith that Senator Ayotte will continue to work toward finding a responsible solution relative to these issues."
Cyril Kleem of Berea, Ohio, simply opted-out without making a statement or clarifying to his staff why exactly he no longer wanted to be associated with the group. Several other currently sitting mayors names have disappeared from the list as well but were unable to be reached by BuzzFeed in time for publication.
Another former mayor, Bill Rappaport of Star Valley, Ariz., was forced out of his mayorship specifically because of his support for background checks during private sales at gun shows and over the internet. He was forced to resign when other members of the city council allegedly began waging personal attacks against him for his views. In an op-ed to the Payson Roundup, Rappaport defends his position and highlights his National Rifle Association membership.
"For the life of me, I cannot understand why anyone would stand in opposition to making it harder for felons, the mentally ill, and other potentially dangerous people to acquire guns," he wrote. "The members of the council should know that 90 percent of Arizonans are in favor of requiring background checks for all gun sales."
Correction: The membership list BuzzFeed used for this story was from early February; an earlier version of this article misstated the time period. The article has also been updated to reiterate the fact that Mayors Against Illegal Guns is gaining more members than it's losing.