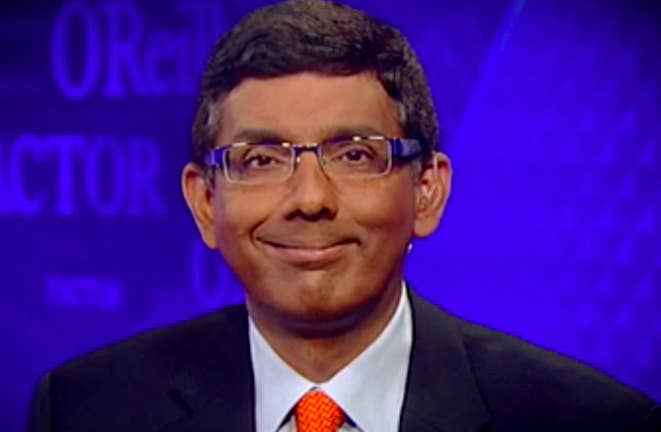 Dinesh D'Souza, a conservative commentator and author, was indicted Thursday for arranging $20,000 in straw donations directed to an unnamed U.S. Senate candidate in 2012.
D'Souza faces one count of making illegal campaign contributions, which has a two year maximum sentence, and one count of causing others to make false statements, which carries a maximum five year sentence.
"As we have long said, this Office and the FBI take a zero tolerance approach to corruption of the electoral process," U.S. Attorney Preet Bharara said in a statement. "If, as alleged, the defendant directed others to make contributions to a Senate campaign and reimbursed them, that is a serious violation of federal campaign finance laws."
D'Souza's only campaign contributions in 2012 were to the failed Senate bid of Republican Wendy Long, who challenged incumbent Kirstin Gillibrand (D-NY) for her seat. D'Souza had also campaigned for Long.
D'Souza came under fire last last year when he tweeted that Obama was a "Grown-Up Trayvon" Martin.
He is expected to be arraigned Friday in Manhattan.