Democrats Will Try To Force A Vote To Raise The Minimum Wage
Democrats announced Thursday they will try to get enough signatures on a petition to force a vote on raising the minimum wage to $10.10 an hour.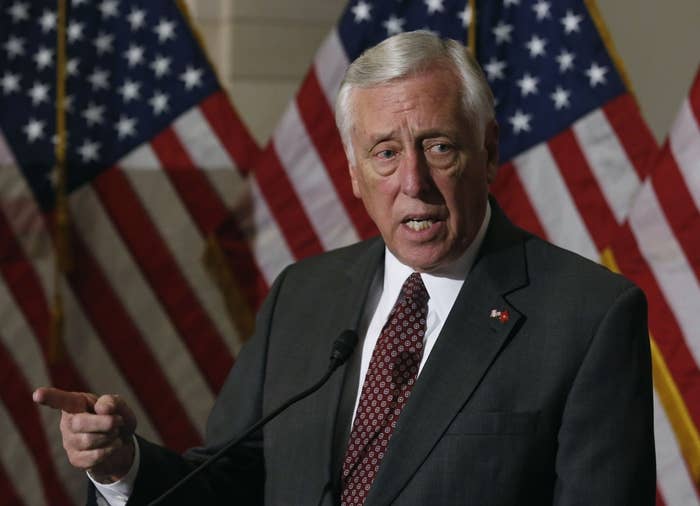 Cambridge, Md. — House Democratic leadership announced Thursday they will petition to try and force a vote on a bill to raise the minimum wage to $10.10 an hour.
The move could force Republicans who have said they are open to raising the minimum wage into an awkward position if they are forced to give an up or down vote.
Minority Whip Rep. Steny Hoyer said he isn't 100% confident they can get all the signatures they need for the "discharge petition," or even if all House Democrats sign on, but was sure an "overwhelming majority" would support it.
"We believe the minimum wage is absolutely critical to lift people so they can be full participants in this economy," Hoyer said. "Raising the minimum wage will increase demand, raise the growth level in our country, create jobs and be good for everyone."
The petition will require an absolutely majority, 218 signatures, in order to force the vote.
Minority Leader Rep. Nancy Pelosi said Democrats are going for a minimum wage raise before other hot button issues like immigration reform or extending unemployment benefits chiefly because it goes along with the Democrat's messaging on combating income inequality, but also because the Harkin-Miller bill is already written and ready to go.
In his State of the Union speech last month President Obama made raising the minimum wage one of his top priorities for 2014 and on Wednesday signed an executive order raising the minimum wage for some federal contract workers.
"We think that's not only the right thing to do, it's the right time to do it," said House Democratic Chairman Xavier Becerra.