Democrats' Latest Attempt To Force Minimum Wage Vote Unlikely To Succeed
"Highly doubt" even one Republican will sign on, a GOP leadership aide said in an email. Democrats need 19 Republicans to sign onto the discharge petition.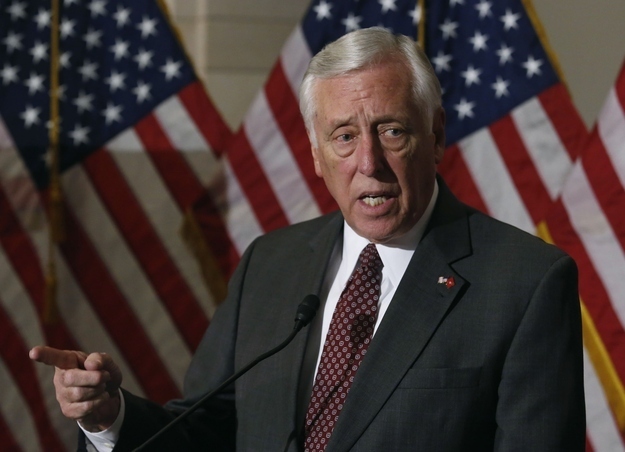 WASHINGTON — House Democrats are pulling out a rarely used, and often unsuccessful, procedural maneuver to try to force a vote that probably won't pass.
Rep. Tim Bishop filed a discharge petition Wednesday morning, which if successful would force a vote to raise the minimum wage countrywide, regardless of the wishes of House leadership. Bishop said he saw several Democrats lining up to sign it, but didn't see any Republicans — and according to one GOP leadership aide, is unlikely to see any in the future.
"Highly doubt it," the aide told BuzzFeed in an email when asked if even one Republican would sign on.
Historically, discharge petitions have a dismal record of success, and this one isn't shaping up much differently.
"Given the CBO report, which projects the loss of 500,000 jobs, it may be tough to get Democrats to sign on," the aide said.
Republicans have used a recent report from the nonpartisan Congressional Budget Office to denounce a minimum wage hike as a job killer. The CBO's report said such a hike could eliminate about 500,000 jobs by 2016.
Democrats have worked to discredit that statistic, adding that it would also help lift millions of Americans out of poverty.
The petition will need 218 signatures — all of the Democrats in the House plus 19 Republicans — to pass.
If it succeeds, the discharge petition would force a vote on raising the minimum wage to $10.10 an hour for the entire country. The House proposal to raise the minimum wage already has 190 co-sponsors.
Raising the minimum wage has been a top priority for Democrats on the Hill and in the White House. Several weeks ago President Barack Obama signed an executive order raising the minimum wage for federal contract workers but has also called on Congress to raise it nationally.
Democrats first announced their plan to use the petition several weeks ago at their retreat in Cambridge, Md.
Bishop, who is facing a tough midterm election, said the petition isn't about politics but about the merits of the issue.
"I think we have to focus on doing things that are right," Bishop said. "And I think there's a pretty strong body of opinion that this is the right thing to do."
Bishop and Democratic leadership said at a press conference they were confident the entire caucus would sign on, but whether there are enough — or any — Republicans to sign the measure and force a vote is unclear.
"If it gets to the floor, the majority of the House will vote for it," Minority Whip Steny Hoyer told BuzzFeed Wednesday after the press conference.
When asked if there were Republicans that might sign up, Hoyer said, "I don't know the answer to that question."