Congressional Democrats Question Tennessee Lawmakers Over Volkswagen Union Election
Still going on.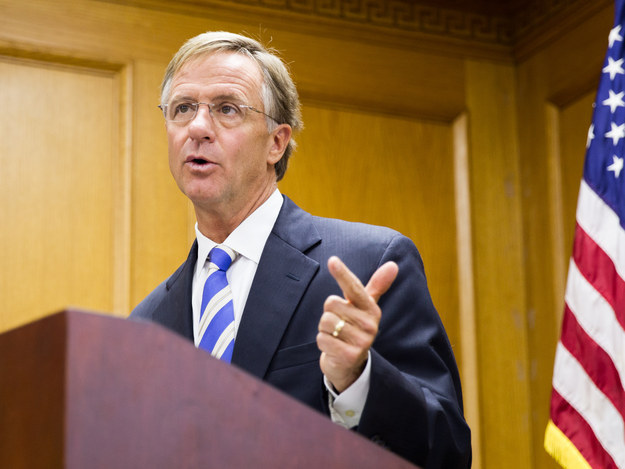 WASHINGTON — Democrats on the Education and the Workforce Committee are questioning whether Tennessee lawmakers illegally tied state aid to the outcome of a union election at a Volkswagen plant in Chattanooga.
Workers at the Chattanooga plant voted down unionization earlier this year in a closely watched election, considered one of the biggest union votes in the South in a long time.
Democrats have requested Tennessee Republican Gov. Bill Haslam turn over all communications regarding state aid that occurred between Tennessee and Volkswagen, between the state and third-party organizations, and between state officials.
They also want details about "Project Trinity," which was first reported on when internal emails were leaked to a local news outlet. The project included an offer of around $300 million in incentives to Volkswagen that were "subject to works council discussions between the State of Tennessee and VW being concluded to the satisfaction of the State of Tennessee."
Specifically, those conducting the investigation are also interested in whether any federal dollars were involved in the deal.
A representative from Haslam's office could not immediately be reached for comment.
Before the election, state lawmakers hinted at financial retribution against the company if the workers successfully unionized.
Meanwhile, UAW is still fighting the results of the election it lost in February, when workers voted against unionizing in a narrow vote. The union claims outside influences unfairly drove workers to vote against unionizing.
In a blow to UAW's case, the National Labor Relations Board ruled Wednesday that one outside group the union argues shouldn't have been allowed to be involved with the election in the first place, called Southern Momentum, has the right to participate in the appeal hearings.
A spokesman for the Education and Workforce Committee told BuzzFeed they have not yet received a response from Haslam.
Read the committee's letter to Gov. Bill Haslam: