Boehner: "No Decisions" Made On How To Fund The Government
The House is expected to try to both avoid a shutdown and hit Obama for his immigration executive action.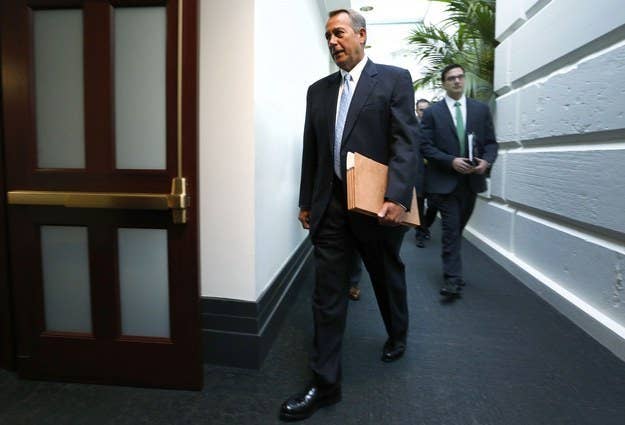 WASHINGTON — House Speaker John Boehner said Tuesday he had not yet decided how Republicans will proceed to fund the government.
The announcement comes as Congressional Republicans mull ways to both avoid another government shutdown and take a swipe at President Barack Obama's immigration executive action, which seeks to halt deportations for up to five million undocumented immigrants.
After a closed door meeting with House Republicans, Boehner said that members understood it would be hard to take "meaningful" action while Democrats keep control of the Senate.
"We'll continue to discuss with our members a number of options in terms of how we will deal with this...but no decisions have been made at this point," Boehner said.
That appears to mean House Republicans will stop short of actually attempting to defund or hinder Obama's executive order, at least until next year. It's been reported they might have a vote express their displeasure with the president's action.
Among the more popular options being considered is the idea of a "CRomnibus," which would keep most of the government over for most of next year while only providing short term funding for certain departments, like the Department of Homeland Security. Congress would then be able to reconsider funding for the departments funded for the short term when Republicans take control of both chambers next year.
Republicans have also considered suing the president over his actions.
The deadline to pass a funding bill is Dec. 11.