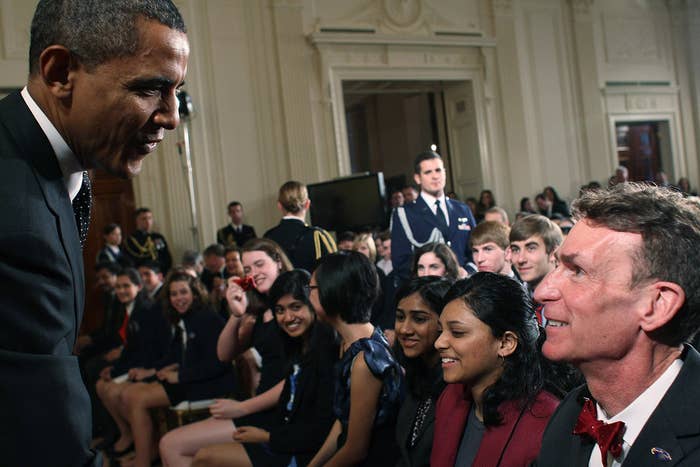 BuzzFeed obtained 122 pages of emails sent chiefly between Bill Nye — "The Science Guy" —, his assistant Christine Sposari, and White House OSTP Advisor Phil Larson through a Freedom of Information Act Request. Here are some of the best snippets.
1.
Bill Nye sometimes signs off his emails with hopeful messages and clip art.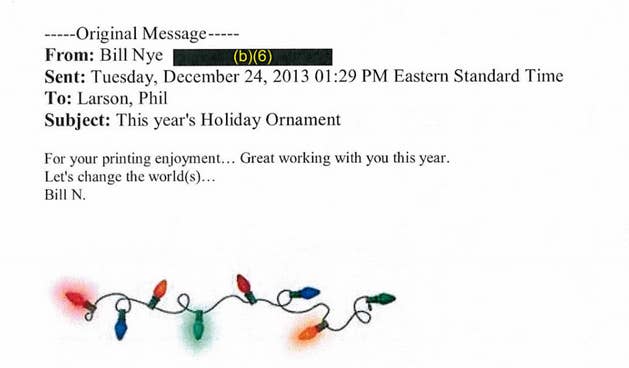 2.
As well as other phrases written as only Bill Nye could.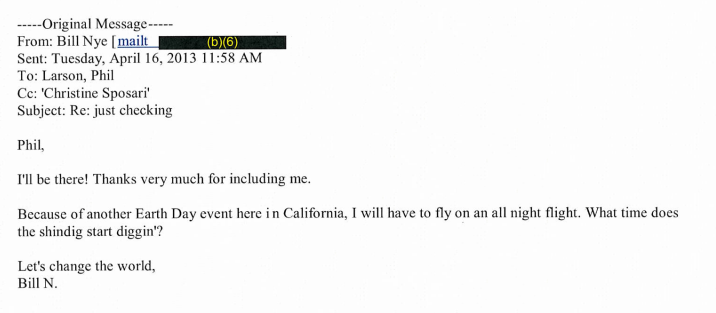 3.
"I lost track of time...time zones that is."
4.
"Ah yes, I kinda' spaced (pun intended)."

5.
Bill Nye even sent the White House some original science poetry.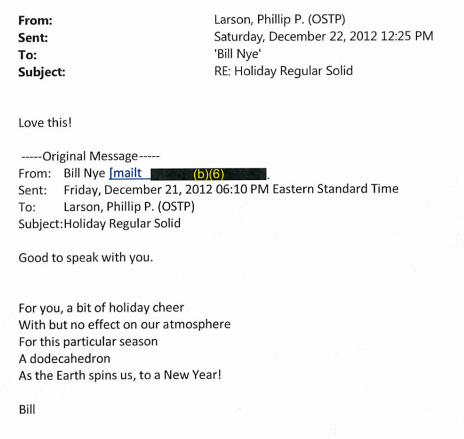 6.
This is the dodecahedron that allegedly inspired Bill Nye's poem:
7.
When coordinating a blog post for Nye to publish on the White House website, the administration (Larson) prepared talking points for him to follow.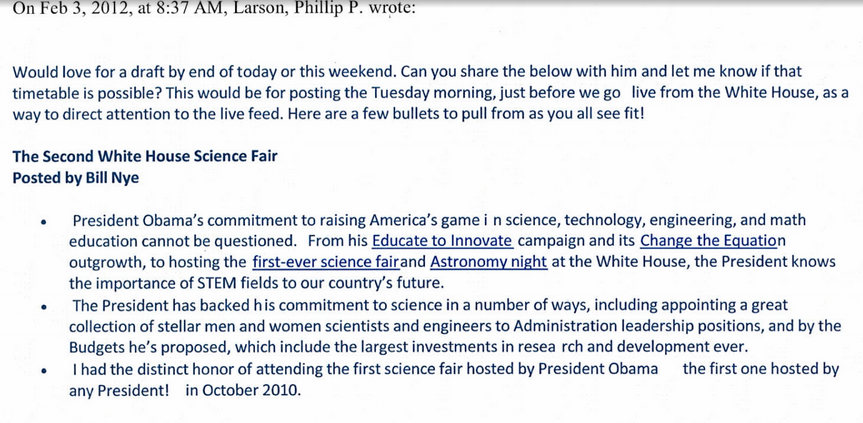 But when he submitted his draft, the White House offered some edits, which Bill Nye promptly ignored.

8.
After Nye tweeted about signing up for Obamacare, the White House invited him to a party to "thank" him for his outreach. But when he first got the email, Bill Nye appeared confused by what was happening.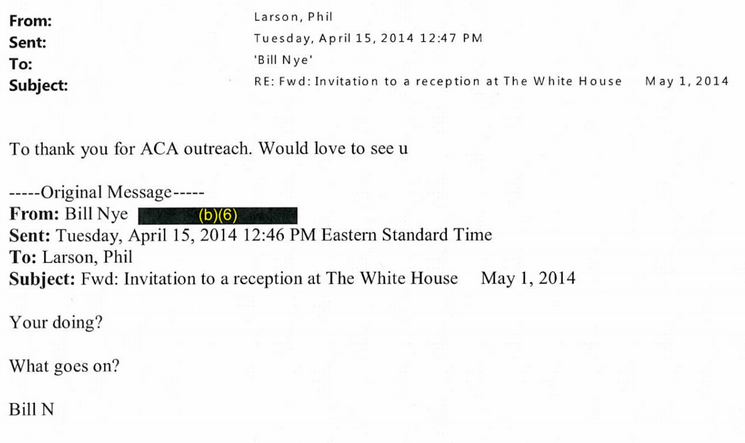 9.
Here's the official White House invite: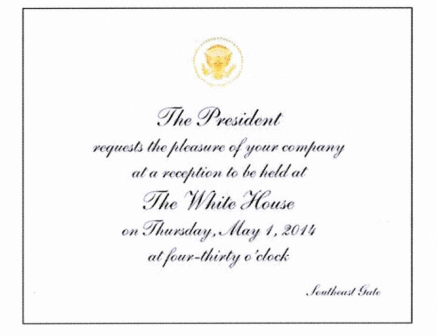 10.
Then as the deadline drew near, the White House pinged Bill Nye again for more Obamacare outreach.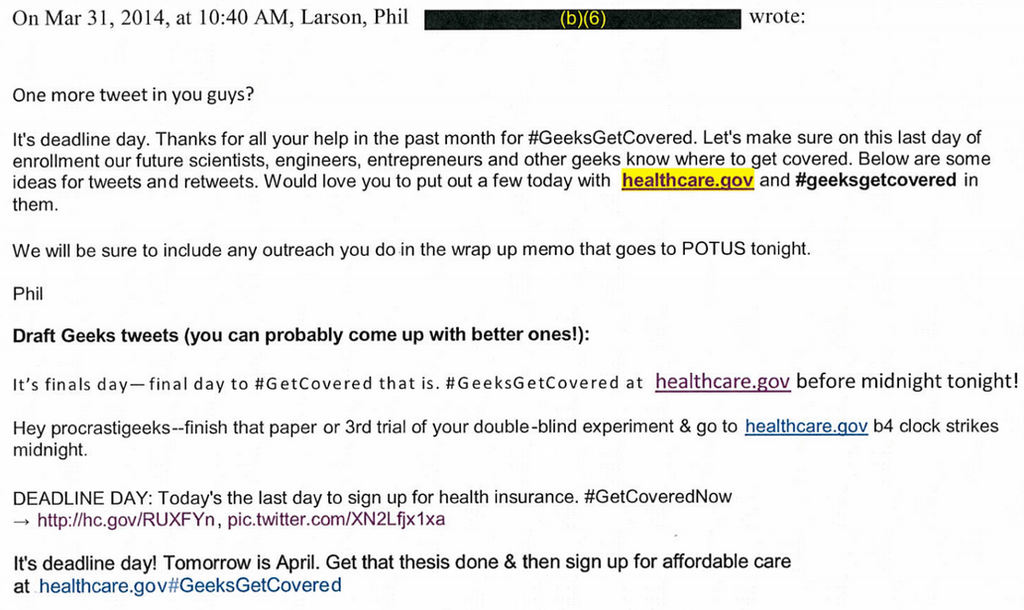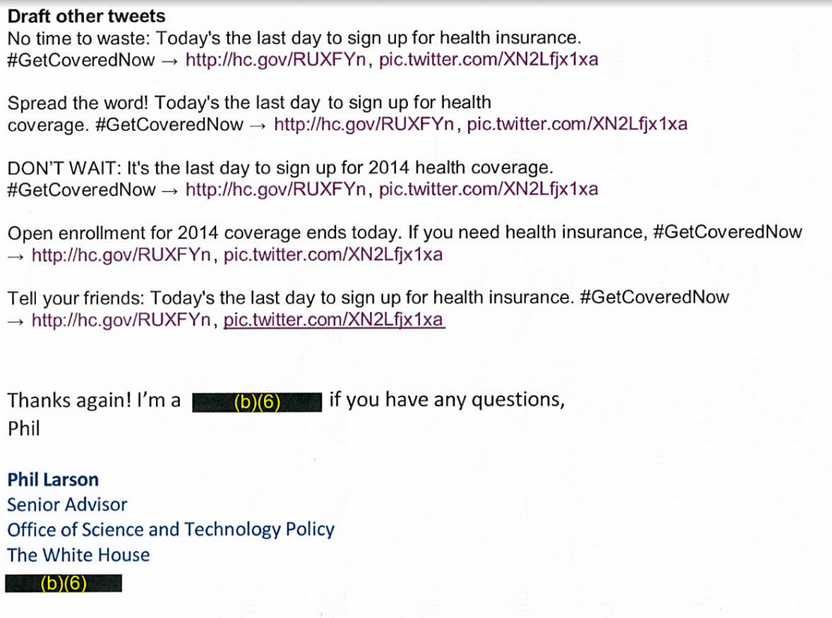 11.
Bill Nye is slightly irked by how much email the White House sends out.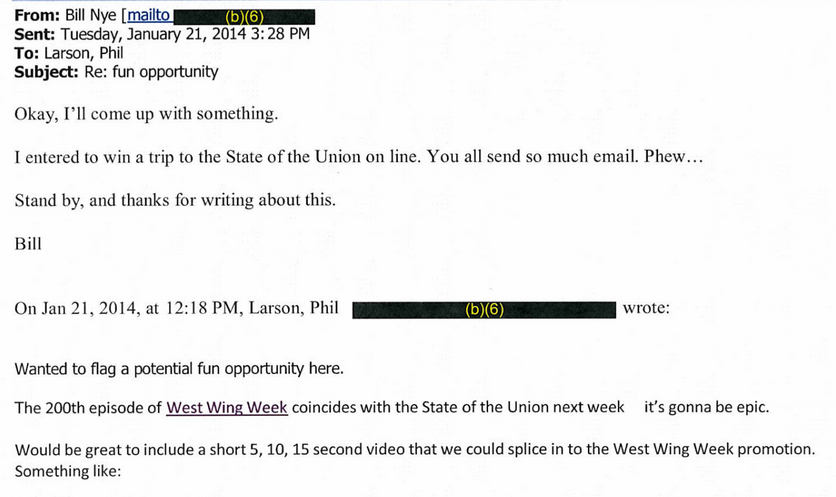 12.
Larson emailed Bill Nye to see if, when he talked about more NASA funding, he was talking to the White House. Bill Nye said he was.
13.
Later, Bill Nye used his direct contact with the White House to try and set up a meeting to make a person-to-person pitch about funding for something.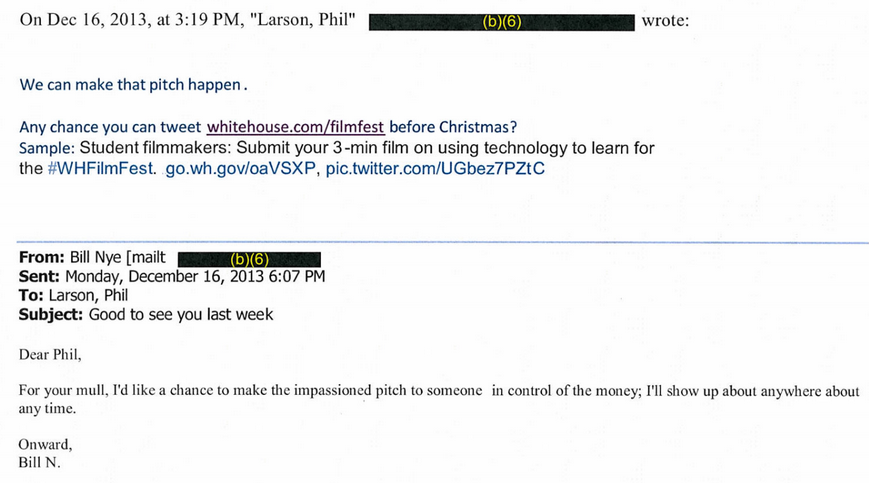 15.
He repeatedly refers to Obama as "The Man" in emails.


16.
Larson sent Bill Nye a Los Angeles Times cartoon poking fun at the White House's inability to work with Congress.