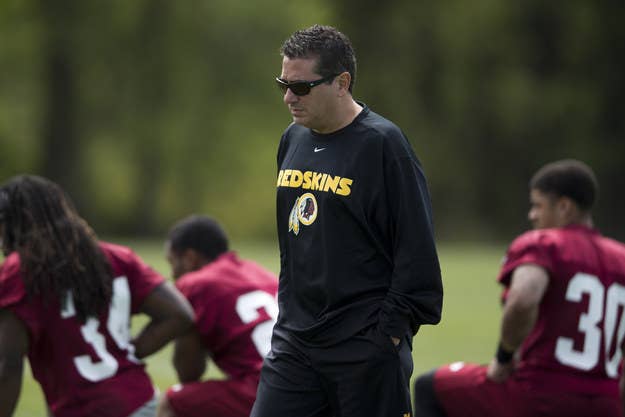 WASHINGTON — Fifty Democratic senators sent a letter to National Football League Commissioner Roger Goodell Wednesday asking him to push for a name change for the Washington Redskins.
The letter refers to the National Basketball Association's condemnation of racist remarks made by Los Angeles Clippers owner Donald Sterling, and suggested the NFL act similarly.
"The despicable comments made by Mr. Sterling have opened up a national conversation about race relations," the senators wrote. "We believe this conversation is an opportunity for the NFL to take action to remove the racial slur from the name of one of its marquee franchises."
In all, 50 Democratic senators signed on, including Bill Nelson who sent his own letter to Goodell.
Virginia's two senators, Tim Kaine and Mark Warner, did not sign onto the letter, nor did Sens. Joe Manchin, Joe Donnelly, or Mark Pryor.
A spokesman for Sen. Maria Cantwell, who circulated the letter, said the letter was not sent to Senate Republicans.
Don Stewart, a spokesman for Minority Leader Mitch McConnell, said he was unsure if any Republicans would have signed and that he was unaware of anyone who has taken a position on the issue.
"The intent of the team's name has always been to present a strong, positive and respectful image," a statement from the NFL to the New York Times said. "The name is not used by the team or the N.F.L. in any other context, though we respect those that view it differently."