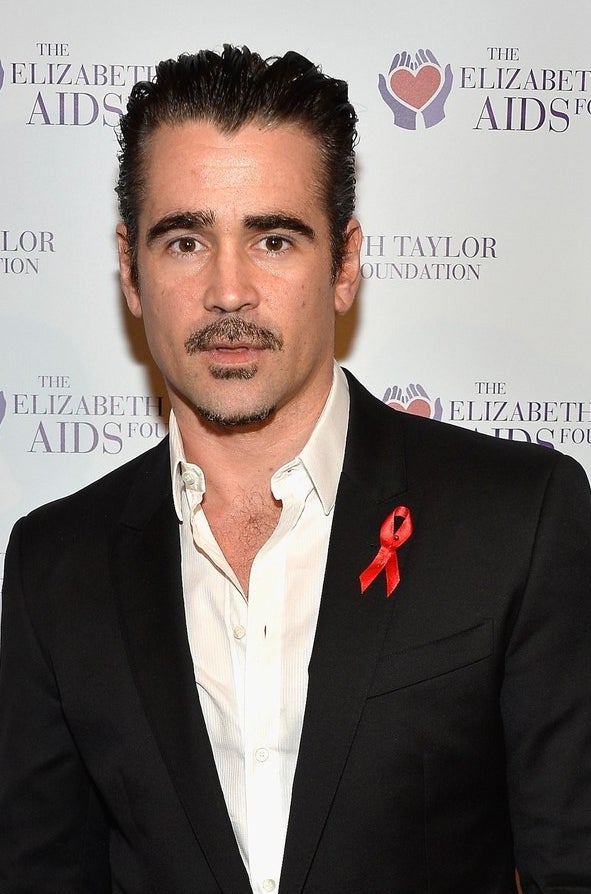 Those rumors that Colin Farrell would be starring in the highly anticipated second season of HBO's police anthology series True Detective turned out to be, well, true, as the premium cable channel announced who would be filling two of the four lead roles.
Earlier this week, HBO confirmed the casting of Farrell in the Nic Pizzolatto-created drama and announced that the former star of In Bruges would be joined by Vince Vaughn (The Internship) for the eight-episode second season. Production on Season 2 is set to begin this fall in California, with the first two episodes to be directed by Justin Lin (The Fast and the Furious 6), who most recently delved into television with the pilot of CBS's Scorpion.
In True Detective Season 2, Farrell will play Ray Velcoro, described by the network as "a compromised detective whose allegiances are torn between his masters in a corrupt police department and the mobster who owns him," while Vaughn is set to play Frank Semyon, "a career criminal in danger of losing his empire when his move into legitimate enterprise is upended by the murder of a business partner."
While details of the plot of Season 2 are vague, HBO did confirm that these next eight episodes will revolve around three cops and Vaughn's "career criminal," who find themselves enmeshed in a conspiracy following a murder. Additional casting for the other two police officer roles will be announced by HBO at a later date.
UPDATE: More movement on the True Detective casting front:
Variety is reporting that Rachel McAdams (The Notebook) is closing in on a deal to come aboard the HBO drama as the third member of the main cast, likely to play one of the three police detectives at the center of the plot. Taylor Kitsch is now rumored to be the fourth and final member of the main cast, likely completing the trio of cops appearing in the second season.
The other names that were thought to have been to be contention for the female lead role included Mad Men's Elisabeth Moss — despite the fact that she will be in rehearsals for the upcoming stage run of The Heidi Chronicles, opening in New York in February 2015 — Malin Akerman, and Jessica Biel.
When reached by BuzzFeed News, a representative from HBO declined to comment.