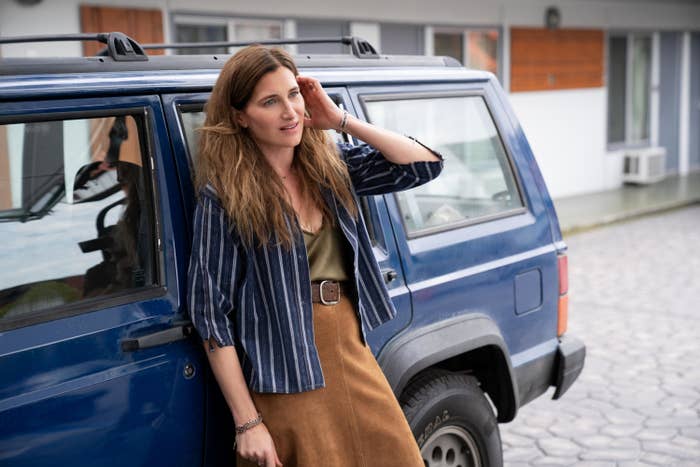 It's not surprising that Hello Sunshine, Reese Witherspoon's production company, would choose to adapt Tiny Beautiful Things, Cheryl Strayed's 2012 collection of essays. In 2014, Witherspoon starred in and produced Wild, Strayed's 2012 memoir about hiking the Pacific Crest Trail to cope with her mother's death and her own divorce. Wild was already a New York Times bestseller and Oprah's Book Club pick, but the movie catapulted Strayed to a new echelon of success. Witherspoon and her costar Laura Dern both received Academy Award nominations for their performances; in 2016, the Gilmore Girls reboot, A Year in the Life, spent a whole episode parodying Wild's popularity among white women in crisis. Such a fruitful collaboration practically demands a follow-up.
But Tiny Beautiful Things is not an intuitive source material for a TV show. The book is a compilation of letters that Strayed wrote for Dear Sugar, the advice column of online literary magazine the Rumpus. Strayed ran the column anonymously from 2010 to 2012, amassing a devoted internet following for her heartfelt, direct responses to strangers' woes. It didn't hurt that Sugar was prone to writing in pithy, merchandisable slogans: To this day, the Rumpus still sells mugs featuring the phrase, "Write like a motherfucker," perhaps the most famous pull quote from the Dear Sugar archives. But an essential part of the column's appeal was Sugar's unique fusion of advice and personal history. Each letter revealed tidbits of the writer's life, so that by the time Sugar identified herself as Strayed, many readers felt like they already knew her.
This patchwork of anecdotes makes for a unique read. Through her letters, Sugar's persona comes together gradually, in serendipitous glimpses that add depth to what is frequently a formulaic genre of writing. But the structure of an advice column poses fundamental challenges for a TV adaptation: Sugar is the only recurring character, and her recollections of her life are mostly plotless, more like vignettes than stories.
Hulu's Tiny Beautiful Things approaches this problem by fleshing out its main character's story in two parallel timelines. There's present-day, middle-aged Clare Pierce (Kathryn Hahn), a fictionalized version of Strayed who never achieved writing success. Clare reluctantly takes over the Dear Sugar column while coping with her crumbling marriage to husband Danny Kinkade (Quentin Plair) and her strained relationship with teenage daughter Frankie Rae (Tanzyn Crawford). Then there's Clare's younger self (Sarah Pidgeon), whose story spans several years. The younger Clare grows up in a poor, rural area with her younger brother, Lucas (Owen Painter), and single mother, Frankie (Merritt Wever). She dreams of becoming a writer, but her career goals get interrupted several times over — most notably, by her mother's death from cancer when Clare is just a senior in college, a catastrophic loss she's still coping with years later.
Most of the show's eight episodes are loosely structured around a Dear Sugar letter. In one episode, Clare addresses a letter writer who can't decide whether or not to have children. In the present, she and Danny deal with Frankie Rae's teenage rebellion; in the past, Clare and Danny meet, fall in love, break up, and then find out they're going to have a baby. Young Clare encourages Danny to pursue his music career instead of fatherhood, reassuring him that she wants to "go to Iceland and climb a glacier" instead of becoming a mother. But they choose to get back together and raise Frankie Rae anyway. At the end of the episode, the elder Clare tells her letter writer that there is no way to know what would have happened if she didn't have kids. "We'll only know that whatever that sister life was, it was important and beautiful," she writes. "And not ours."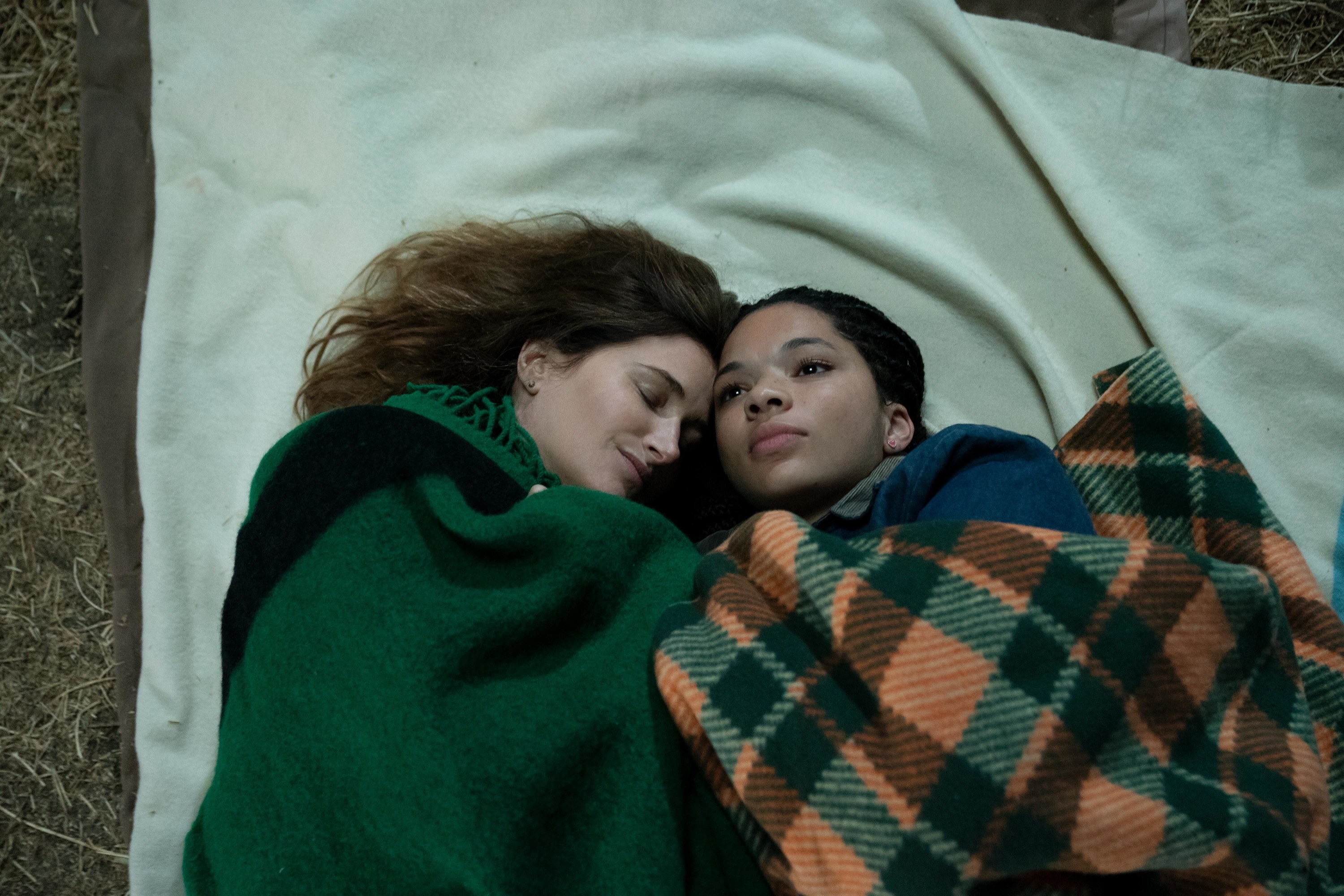 It's a difficult premise to pull off, and Tiny Beautiful Things sometimes lacks confidence in its ability to connect past to present. It relies on a few recurring techniques, with mixed results. One of its strategies is to link parallel plots with physical objects; a successful version of this connects Clare's childhood to Frankie Rae's through a motif of stars. Nostalgic Clare fondly remembers sleeping under the open sky during a hot summer, while angsty Frankie Rae complains that she hates the childish stick-on stars decorating her bedroom ceiling. But a later episode's nose motif feels like more of a reach. In the past, a grieving Clare fails to graduate college because she can't finish an essay about Gogol's short story "The Nose." In the present, Frankie Rae threatens to drop out of school; while fighting with her mom about it, she breaks her intended Mother's Day gift, a handmade mug that has a bafflingly impractical nose-shaped handle. If that sounds confusing, rest assured that the metaphorical relationship between noses and academic success is no clearer in the show.
Time and time again, Hahn's performance connects the story's emotional dots where the rest of the show can't.
But the show's least successful strategy is the mid-conversation flashback. During pivotal conversations between Clare and Danny, or between Clare and Lucas, the characters' faces flip back and forth between the younger and older versions of themselves. These hallucinatory flashbacks are supposed to convey the weight of the characters' decades-old history — their love for each other, or their unresolved baggage, or both. More often, they feel lazy, like an implicit acknowledgment that the show's dialogue isn't strong enough to prop up its stakes.
Time and time again, Hahn's performance connects the story's emotional dots where the rest of the show can't. She is simultaneously huge-hearted and petty, striving and disheveled, bitingly funny and totally unironic. In Strayed's writing, both as Sugar and as herself, she frequently comes across as corny. Her platitudes about how each of us should "be a warrior for love" are quotable but pat, tidy little bows atop her genuinely gritty and fascinating life story.
But Hahn inhabits the fictionalized Strayed with a frank desperation that makes her hilarious to behold. In an early episode, Clare screams at Danny that he's neglected his marriage vows to love, honor, and cherish her. In the middle of a random parking lot, she splutters, "I don't feel fucking cherished! Where's the cherishing?!" It might be Twitter GIF bait, but it's an unforgettable line delivery. Later, when Clare injures herself with a rattly old vibrator, Hahn waddles around with a turtle-shaped ice pack in her underwear, dodging her daughter and her receptionist's questions all the while. She lends a jagged, lived-in edge to Dear Sugar's saccharine pronouncements, and it's a welcome layer of emotional complexity. If Tiny Beautiful Things were just Hahn flailing around semi-bitterly, it would be the funniest show of the spring.●