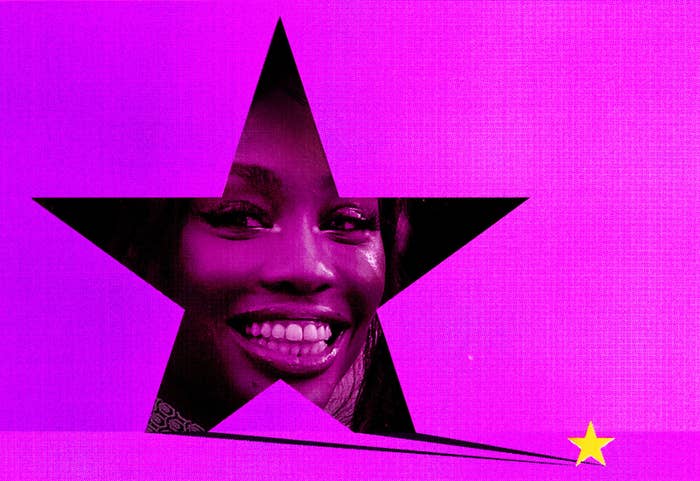 As of this week, SZA's latest album, SOS, has spent seven consecutive weeks at No. 1. This is — there's no other way to say it — a huge deal. Since 2003, there have only been two other women artists with albums that have spent seven weeks at No. 1: Adele and Taylor Swift. The last R&B album that spent seven weeks at No. 1 was Whitney Houston's Whitney in 1987; the last R&B/hip-hop album to do so was Drake's Views in 2016. With her uninterrupted reign on the charts, SZA, born Solána Imani Rowe, is experiencing success on the order of megawatt stars, household names with generation-defining legacies.
When SOS first arrived, critics raved that her third album had successfully exceeded mounting expectations. It retains the intimacy and insecurity of SZA's breakout album, 2017's Ctrl, with plaintive tracks like "Nobody Gets Me," about the isolation of a breakup, and "Special," about envying "that girl from the Gucci store." It puts SZA's effortless voice on full display, whether in the gravelly thrum of "Low" or the iridescent riffs of "Blind." Over the course of the album's 23-song tracklist, SZA ventures into hard-charging rap on "Smoking on My Ex Pack," early aughts pop-punk on "F2F," and classic country songwriting on the revenge fantasy "Kill Bill." It gives listeners a glimpse into SZA's rarefied life of fame, something she is still relatively new to. She documents the enviable parts, as in cheeky, confident lines like, "I got your favorite rapper blocked / … Your favorite athlete screamin' / 'Text me back.'" But she also alludes to the unprecedented pressures, as in a much-hyped line about getting a Brazilian butt lift.
The thrills of SOS — the way it showcased SZA's growth in new directions while deepening the blend of playfulness, directness, and vulnerability she has become known for — were immediately gratifying. But now, almost two months since the album's release, it has come into a startling inheritance. SZA's success on the charts has cemented her place in the mainstream music world after a decade of coming up indie, deliberately playing in the fringes.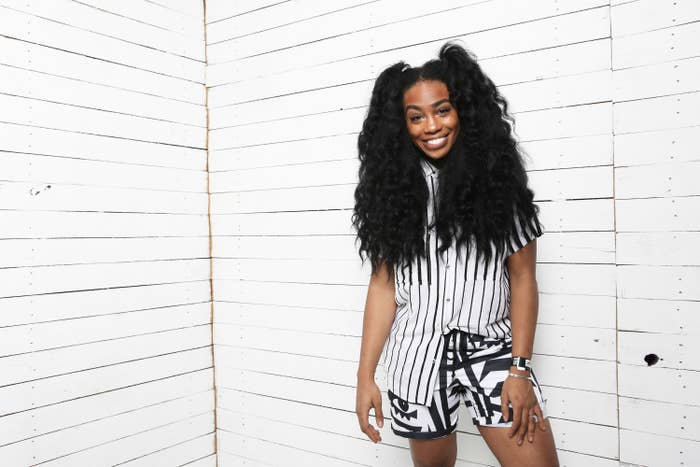 By now, SZA's origin story has the ring of legend. After dropping out of college, she was working odd jobs, singing occasionally when she lent her voice to friends' tracks or shows; she thought of it as "fuck[ing] around." But in 2011, she was working for the streetwear company 10 Deep, which sponsored a Kendrick Lamar concert. When she took 10 Deep's merch to the record executives of Lamar's label, Top Dawg Entertainment, she brought along a friend, who was listening to SZA's music in her headphones. Punch, the president of TDE, "snatched the headphones" and gave it a listen. He offered SZA studio time on the spot.
Over the next couple of years, SZA put out two EPs on SoundCloud. 2012's See.SZA.Run is a slow, syrupy record full of grungy guitar and minor harmonies. Her honeyed falsetto sometimes rings through, but the lyrics are simple and stereotypical. Three of the EP's seven songs — "Advil," "Crack Dreams," and "Once Upon a High" — compare love to drugs as their central metaphor.
But 2013's S, intended to be the first installment of a trilogy titled S, Z, and A, bears early marks of what would later become SZA's signature style. Its softer sound is matched by an unabashed yearning; the EP opens with "Castles," on which SZA muses, "Wish I was prettier, a little, for ya / Maybe I'll understand when I get older." The frenetic current of sound underneath is a bit jarring — are those sleigh bells in the background? — but the wistfulness of this first line heralds the SZA to come, a vulnerable romantic trying to get a hold on her self-worth.
S also shows SZA tinkering with spoken samples, a technique that she would later deploy to great success on Ctrl. On "The Odyssey," she samples a clip from the 1982 documentary All by Myself: The Eartha Kitt Story, in which Kitt refuses to compromise for love. Kitt's voice is regal and precisely enunciated, and her old Hollywood lilt gives the sample a fairy-tale aura even as she spits, "Stupid! A man comes into my life and I have to compromise? You must think about that one again." Kitt's insistent independence makes her a perfect foil to SZA, who craves nurturing love.
SZA signed with TDE in 2013. She was the only woman on the label's stacked lineup, which included Kendrick Lamar, Jay Rock, and Schoolboy Q. The next year, she put out Z, her first full-length album, which received a tepid critical response. Many listeners thought the songs overpowered the singer, and it's true that SZA's vocals seem buried underneath the heavy glitz of the production on Z. Later, SZA herself would laugh about this, admitting that when she listened to her past work, she thought, "Damn, girl, you are whispering!" But the more potent absence is of SZA's interiority. On "Childs Play," featuring a fresh-faced Chance the Rapper, SZA sings, "Memories keep playing back, all the nights we used to love / Just wondering how I used to was, how I used to was." It's a hollow line, even evasive. Pitchfork put it bluntly: "It's … impossible to get a sense for who [SZA] is."
But with 2017's Ctrl, SZA emerged as a full-fledged singer who knew how she wanted to sound and what she wanted to say. Gone were the slurried instruments and humid reverb that muffled her voice in past work. In their place were crisp beats and melodic guitar, over which SZA unfurled long, luxurious phrases in a singular voice that roved from throaty to sweet.
And she wrote from an astonishingly personal perspective. Song after song, she gave voice to the hopeful, fearful limbo of a young woman caught in the crosshairs of hookup culture. Sometimes she sounded game for the necessary compartmentalization of casual sex, as on the buoyant "The Weekend," which Vulture described as an ode to "time-sharing a man." But she wasn't afraid to admit that she craved a kinder intimacy than she'd yet been given. On "Garden (Say It Like Dat)," she mused, "You'll never love me, but I / Believe you when you say it like that." On the crushing "Drew Barrymore," she wondered, "Is it warm enough for you inside me?" She sought reassurance that she was good enough; she rarely believed that she was.
It was a seismic shift for R&B. The year before, Beyoncé's Lemonade and Rihanna's Anti had dominated the charts with visions of defiant, all-powerful Black womanhood. Lemonade's lead single, the anthemic "Formation," is full of dismissals of Beyoncé's haters and declarations of her own greatness. She chants, "All day, I slay," and invites her "ladies" to do the same. On "Needed Me," Rihanna smirks at the idea of ever coming in second to a man, warning, "But baby, don't get it twisted / You was just another nigga on the hit list." In 2016, tributes to Black womanhood emphasized being untouchable, savage, or bad. But SZA opened up a new wave.
Ctrl embraced a broader spectrum of personal storytelling. SZA knew how to own her selfishness and anxiety without demonizing herself, to confront a powerlessness that enriched rather than diminished her. It matched the moment. Issa Rae's HBO show Insecure premiered the same year, with a similar eye toward illuminating the messy personal and professional lives of uncertain Black twentysomethings. Like SZA, Rae's onscreen self wanted to love her friends and partners well, but got in her own way much of the time. Reflecting on the fresh perspective at the heart of Ctrl, Rae said the album could have been the soundtrack to the entire first season of her show.
Since 2017, all kinds of artists have tapped into SZA's intimate style to write achingly personal accounts of their love. The branching legacies of Ctrl include mellow, crooning albums like Jorja Smith's Lost & Found (2018), Snoh Aalegra's Ugh, Those Feels Again (2019), and Jhené Aiko's Chilombo (2020), as well as the wry, pensive sensuality of Ari Lennox's Shea Butter Baby (2019), Kehlani's It Was Good Until It Wasn't (2020), and Jazmine Sullivan's Heaux Tales (2021). Sidney Madden of NPR Music describes this SZA-forged subgenre of R&B as "one that caters to Black millennials with a new sense of depth and realness: imperfect, awkward, sexually ambidextrous but also intimately anxious."
In her offstage life, SZA has kept up the candor, offering a refreshing antidote to the hyper-polished or overconfident pop star. In a 2017 interview with Nylon, SZA confessed, "When I was younger I didn't relate to Beyoncé as much, because I didn't consider myself a pretty girl." Speaking to Vulture the same year, she called herself "too shy to initially ask for a feature" and marveled at the fact that she got to work with Travis Scott on "Love Galore" from Ctrl. This vocal admiration for her idols, and this keen sense of separation from musical stardom, has always made SZA an unlikely emblem of relatability, despite her luminescent fame. She carries herself like a music outsider, diligent and competitive and constantly learning.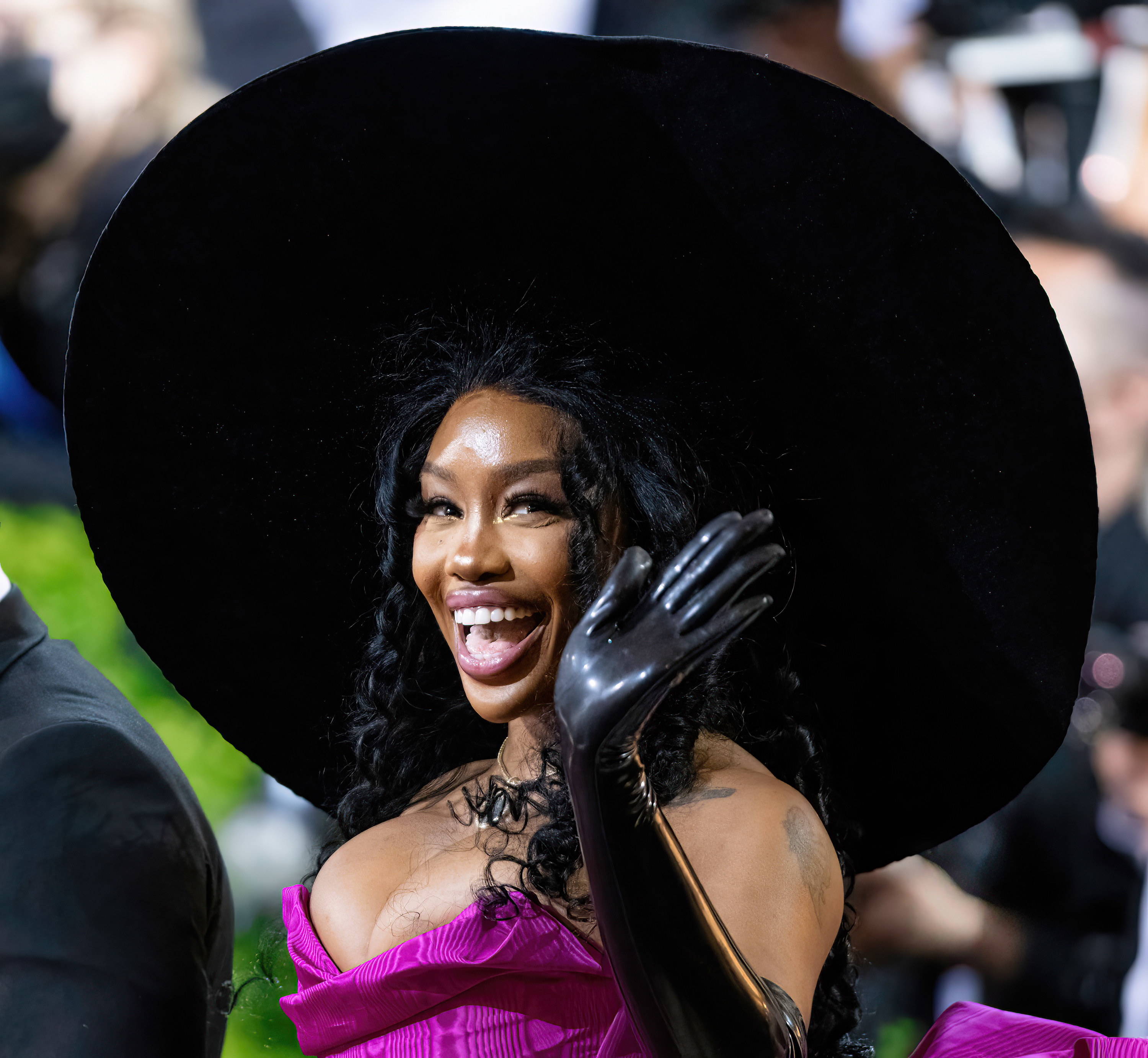 But she's also uninterested in caving to fan expectations of what a star like her should do. She's talked multiple times about leaving the music business. In 2016, SZA tweeted that she was quitting music; in 2018, she told Flaunt magazine the next album would be her last; in 2022, just after releasing SOS, she told Consequence she wanted to "disappear … for as long as I can." In 2020, after appearing on the cover of Rolling Stone with Normani and Megan Thee Stallion, she tweeted, "Not doing any videos Interviews or photos for the rest of my life lol don't ask." She's in it for the art but not the fame. She wants a meaningful life, but that doesn't have to be a life in music. She told Complex, "If ever I lose my ability to [choose], I have no problem vacating my current life and doing something different … Anything that I want to do, I know it will be done well."
That desire to challenge herself shows on SOS, an epic feat of an album that spectacularly showcases SZA's ability to transcend genre labels. Its status as a landmark piece of art — a cultural event — has listeners fancasting the next great SZA collabs. They want Avril Lavigne or Hayley Williams to jump in on "F2F." They're eagerly awaiting the fulfillment of SZA's tweet to Miley Cyrus, saying she's "excited … to work together." They've dug up an interview where SZA said, "​​I won't rest until I do a song with [Justin] Bieber" and used SZA's Instagram promo of Chloe Bailey's forthcoming album as evidence she must be on it.
But however excellent such collaborations would be — yes, of course, I want to hear SZA x Frank Ocean — I'm more curious about how SZA might uplift the next up-and-comers. In her early years, she lent her voice to Rihanna's "Consideration," modeled for Beyoncé's Ivy Park collection, learned from Kendrick Lamar's work at TDE, and sought Solange's advice in "random emails." Now she's in their position, a premier artist with massive influence who could take young strivers under her wing. What would a mainstream music landscape look like with SZA as a foremost player instead of a cult star? Whose futures will she help build?
SZA could quit music tomorrow and rest easy knowing she's made her magnum opus, an album critics and collaborators have called "restless and imaginative," "casually acrobatic," "phenomenal," and "death-defying." She's already earned her place among the pantheon of modern pop stars. But her determination to keep pushing her limits, self-evident in the leaps and bounds her music has made in the past decade, hints at dissatisfaction. She's working at the level of stars with short films, long films, Ticketmaster takedowns, and business empires to their names; it's not hard to imagine a path forward for SZA where she can play with completely novel forms of performance. Whatever she attempts next, be it film, fashion, or — as she once proposed — entomology, she's proven a fearlessness that will keep fans coming back for years. ●