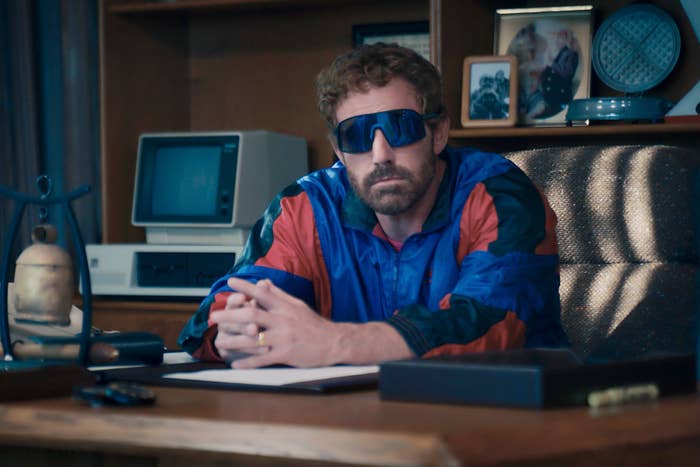 If you've ever wanted to watch a feature-length ad for a product that has already been successful for decades, you're in luck. This spring and summer, you can pick from several new movies about the wonderful world of consumer goods.
I'm not even talking about movies that are essentially spinoffs of existing products, although that has proven to be a robust genre of its own. Two movies set in the fictional worlds of famous games and toys have found plenty of recent success: The Super Mario Bros. Movie, released two weeks ago, and Dungeons & Dragons: Honor Among Thieves, released in March, have grossed over $400 million domestically so far between them. Meanwhile, the trailer for Barbie dominated social media when it came out earlier this month, stirring up ample buzz before the movie's release in July.
But there is an even more specific subgenre developing: movies about the little-known, real-life stories behind how commonplace products became successful in the first place. Leading the charge are Air and Tetris, both released in the past month. Air is a relatively straightforward story about Nike basketball talent scout Sonny Vaccaro (Matt Damon), who recruited Michael Jordan (Damian Young) to co-create the sneaker line Air Jordans in 1984. It is mostly made up of one-on-one conversations between Sonny and his colleagues, but their chats about business protocol are surprisingly fun. Tetris is more all over the place; it tells the story of video game publisher Henk Rogers (Taron Egerton), who obtained international licensing rights for a Game Boy version of Tetris in 1988. It hops between America, Japan, the UK, and the Soviet Union, and gets unnecessarily specific about how video game contracts work, to a dizzying effect.
More origin stories of random objects are already on their way. BlackBerry (about the original smartphone) arrives in May; Flamin' Hot (about the variety of Cheeto) comes out in June; and Unfrosted: The Pop-Tart Story (self-explanatory) is expected later this year.
In the last two decades, several movies have sought to explain the rise of an invention that changed an industry. Business movies are perfectly suited to Silicon Valley's mythologies of genius founders: In 2010, The Social Network followed Mark Zuckerberg's invention of Facebook, and in 2013, Jobs recounted Steve Jobs's founding of Apple. It works for lesser-known movers and shakers, too: In 2011, sports drama Moneyball told the story of Billy Beane, the manager of the baseball team the Oakland A's, who in 2002 revolutionized the MLB's scouting and drafting strategies.
But the random object movies coming this year have shifted their focus from people to the products themselves. And the items they evangelize have gotten smaller and more specific, to the detriment of the story's stakes. The grand invention of Air isn't Nike, or Nike's shoes, or Nike's basketball shoes, but Air Jordans; Tetris isn't even about the invention of Tetris, but the difficulties of buying and selling rights to license it on computers and other platforms. As entertaining as Air and Tetris are to watch — and they are genuinely enjoyable, though Air's lucidity makes it more so — their premise is an annoying irony. Though Air and Tetris celebrate how capitalism rewards risk and imagination, they themselves feel like safer, lower-stakes versions of more ambitious business movies.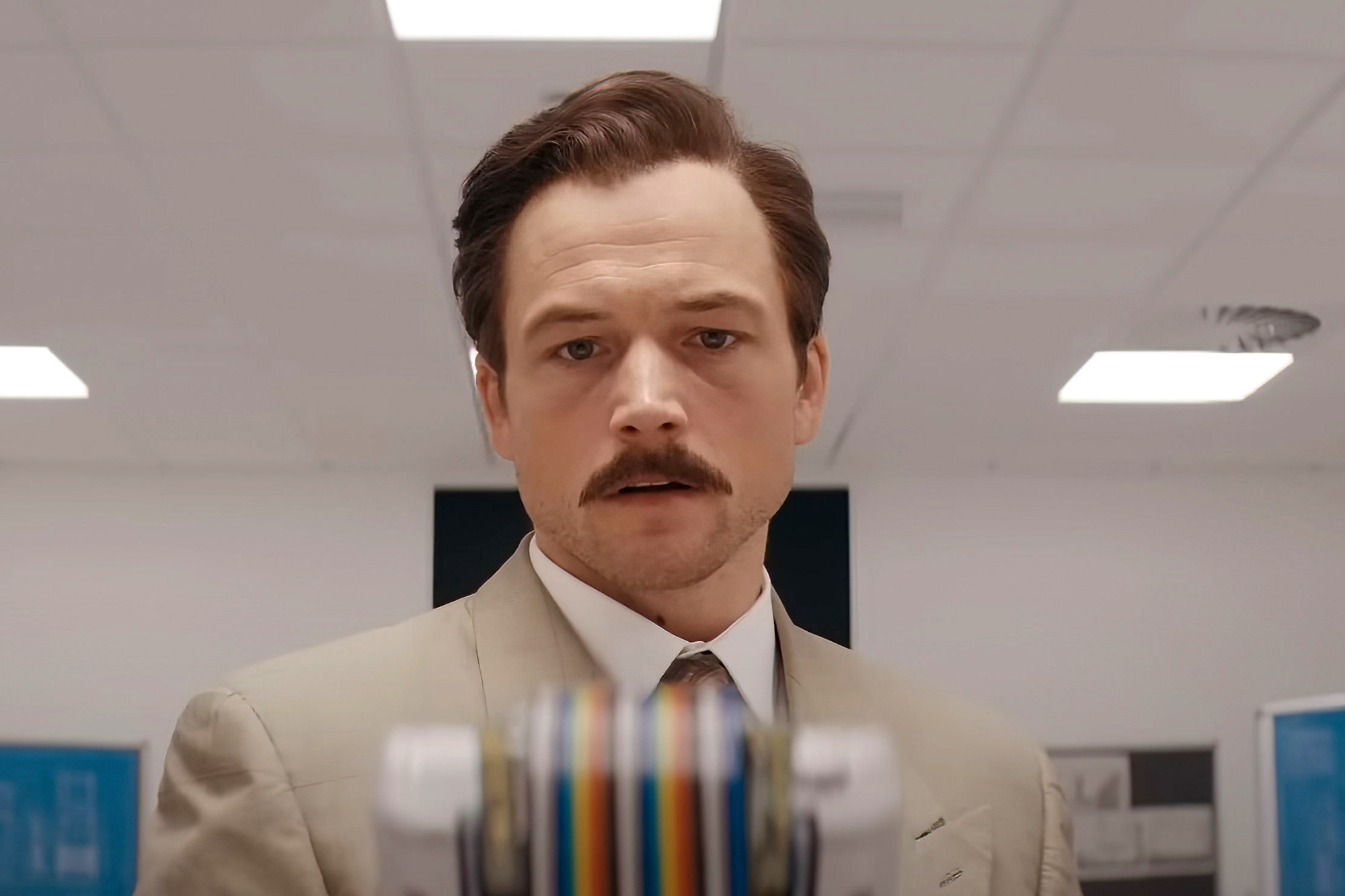 Like all good entrepreneurs, Air's Sonny and Tetris's Henk derive heroic appeal from a willingness to take risks in pursuit of their singular visions. Against the better judgment of his bosses, Sonny gambles the entire Nike basketball budget on trying to sign Jordan to an exclusive sneaker contract. When he meets resistance from Jordan's agent, David Falk (Chris Messina), he breaks from professional etiquette by driving to Jordan's family home to talk to his mother, Deloris (Viola Davis).
Henk literally bets his house on the success of Tetris; when seeking a loan to purchase rights to the game, he puts all his assets up as collateral. When he discovers that he needs to negotiate with the Soviet government for international rights to Tetris, he enters the country on a fraudulent tourist visa, risking imprisonment.
But this risk never extends to the emotional sphere. The Social Network was unafraid to show Zuckerberg alienating his girlfriend, best friend, and business partners at every turn; in its telling, his single-minded devotion to Facebook cost him a lot. In Air, the closest anyone gets to a truly personal sacrifice is when VP of Marketing Rob Strasser (Jason Bateman) worries that Sonny's gamble will bankrupt the basketball division and cost him his job, which means he'll no longer be able to bring home the free shoes that make his daughter love him. This monologue is a stretch, to say the least, and its inclusion only highlights the total absence of nonprofessional relationships and interactions in the rest of the movie. Ditto for the scene in Tetris where Henk misses his daughter's singing recital; all it does is underscore the movie's struggle to make Henk's personal life feel relevant to his professional pursuits.
The exclusion of Sonny and Henk's personal sacrifices makes Air and Tetris safer. These movies aren't unflinching portraits of ingenious innovators; they are fairy tales about what can happen if you're a nice guy who works hard and dreams big. They don't grasp for meaning in the messy interior lives of human beings; they justify their significance by objective profit metrics. The stakes of each movie are directly proportional to how much money its central product made — as the movies' epilogues tell us, Nike earned $126 million in revenue from Air Jordans in the first year of sales, while Tetris earned $110 million during its first holiday season. Though Air attempts to give its invention more gravitas, noting that Air Jordans set a precedent for athletes to profit from brand partnerships, it doesn't explain why that matters. When it comes to qualitative, rather than quantitative, stakes, these two movies are at a loss.
But the most grating element in Air and Tetris's glorification of initiative and imagination is that these movies take a risk-averse approach to generating audience interest. As critic Joe Queenan noted in the Wall Street Journal, building art around consumer goods is gruesomely efficient: "The public doesn't have to spend a lot of time trying to figure out what the movie is about." That's not the case for movies about abstract or ambiguous ideas, which hazard audience misunderstanding and apathy.
Critic Elamin Abdelmahmoud elaborated on this for the podcast Front Burner, suggesting that movies about products have sprung up to compete with Disney, which has the power of brand loyalty. Because audiences trust the Marvel brand, every Marvel movie is a "sure bet," Abdelmahmoud said, which allows Disney to keep expanding indefinitely. Lacking brand loyalty of their own, smaller studios are now trying to harness the power of other brands, building stories around popular consumer goods like Air Jordans, Tetris, or Flamin' Hot Cheetos. It's just another example of what he called their "complete lack of willingness to tolerate risk" in an industry where Disney has a near monopoly.
It's a sneaky tactic, but it is fundamentally misaligned with Air and Tetris's argument: that the best and most successful idea requires an enormous leap of faith. These two movies, built to break even, are so depressing because they represent the exact opposite approach. They are merely trying to be pretty good. But by that limited metric, I guess they have succeeded. ●