Walmart removed a line of "Impeach 45" items from its website on Tuesday after backlash on social media from supporters of President Donald Trump.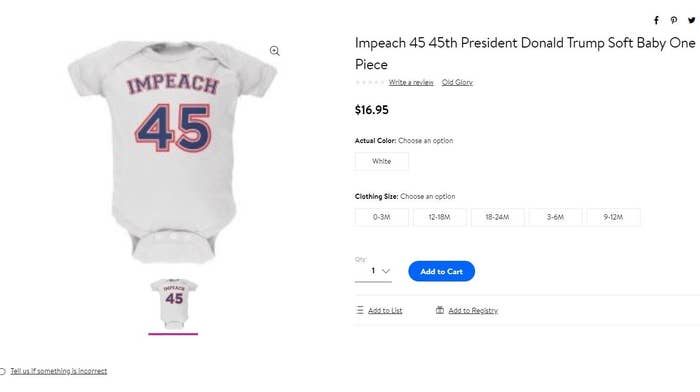 The items were available as shirts and baby onesies by a third party on Walmart's website. The clothing company behind the items was listed as Old Glory.
Many prominent pro-Trump figures on Twitter had complained to Walmart about the "Impeach 45" items.
"What kind of message are you trying to send?" tweeted Ryan Fournier, founder of the group Students For Trump.
"Are you out of your mind taking the chance of alienating at least half the population?" asked conservative radio host Joe Pags.
The product pages for the baby onesie and similar items were no longer active as of Tuesday afternoon. A search for "Impeach 45" on Walmart's website also did not return any results.

A Walmart spokesperson confirmed to BuzzFeed News that the items had been removed.
"These items were sold by third party sellers on our open marketplace, and were not offered directly by Walmart. We're removing these types of items pending review of our marketplace policies," a company statement read.

Walmart did not respond to follow-up questions about how long such a review will take, if the items could be re-listed following the review, and whether other products featuring political messages will also be affected.
A search for "Make America Great Again" currently returns dozens of results for versions of Trump's trademark red hat, as well as other products that are supportive of the president.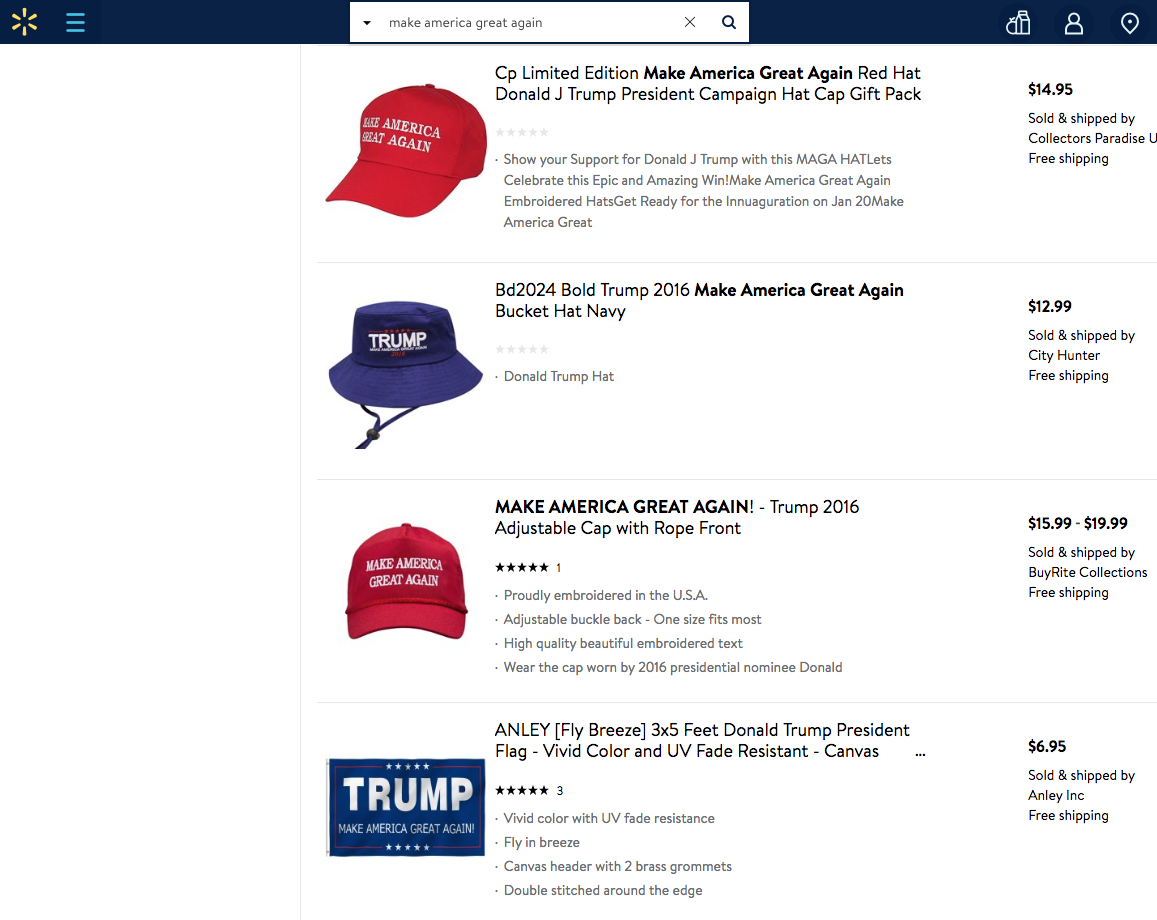 This isn't the first time Walmart has been drawn into scandal from a third party selling gear on its online marketplace.
Last year, the company apologized and removed a hair cap from its site when the n-word was used in the product description.