This photo of a little boy in a cage has gone viral amid anger over the Trump administration's policy of separating immigrant children from their parents. But the photo itself is from a protest, not from a detention center.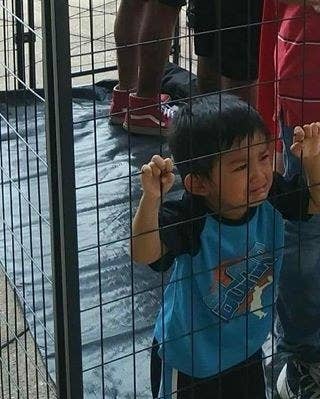 Hundreds of immigrant children have been separated from their parents after entering the United States. President Donald Trump has falsely blamed Democrats for the situation, but the policy was instituted by the Trump administration in April of this year after Attorney General Jeff Sessions announced a new "zero tolerance" approach to people crossing the border.
As their families' cases are processed, many children have been moved to government-licensed detention centers such as the converted Walmart store in Texas currently housing roughly 1,500 boys ages 10 to 17.
There have been protests across the country against the Trump administration's immigration policy. The photo of the little boy was taken at one such protest in Dallas on June 10, as first reported by Snopes.
Other photos from the Dallas protest show the same little boy outside the small pen as older children hold protest signs inside of it.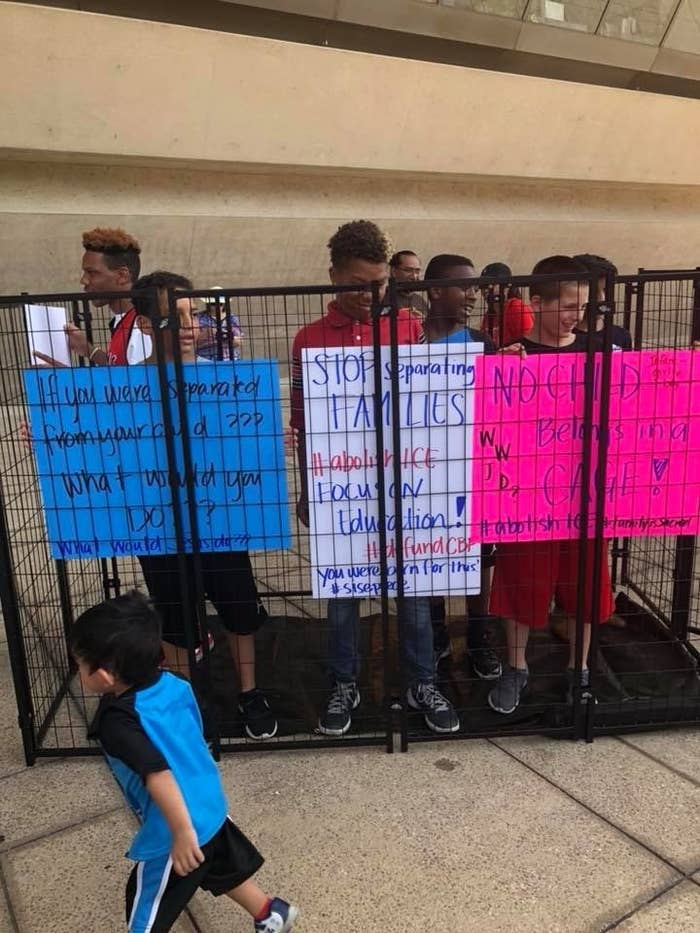 Leroy Pena, the activist who took the photo, told BuzzFeed News it has been taken out of its original context.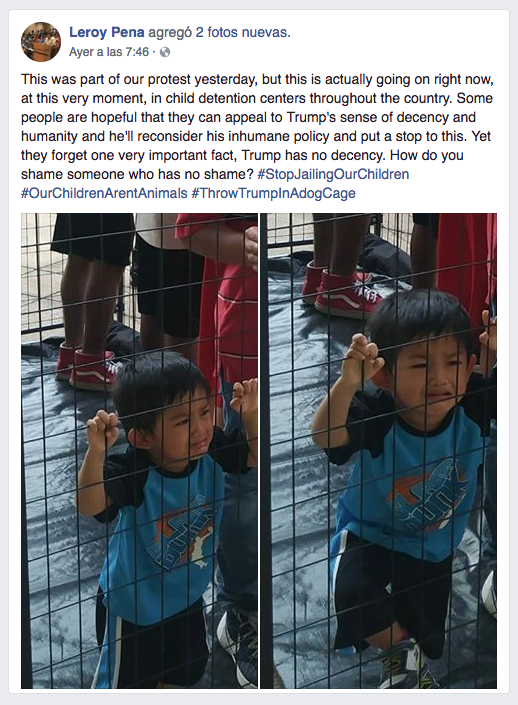 Pena's group — the Brown Berets de Cemanahuac–Texas Chapter — had set up the cage outside Dallas City Hall to demonstrate the cruelty of the system, he said, and when he uploaded photos to his Facebook page later he clearly labeled them.

"This was part of our protest yesterday, but this is actually going on right now, at this very moment, in child detention centers throughout the country," read Pena's caption on two photos of the little boy.
The photo was stripped of its original context as it spread on social media. A widely shared meme on Facebook asked: "Are you Trump fans really OK with this?" It has been shared hundreds of times.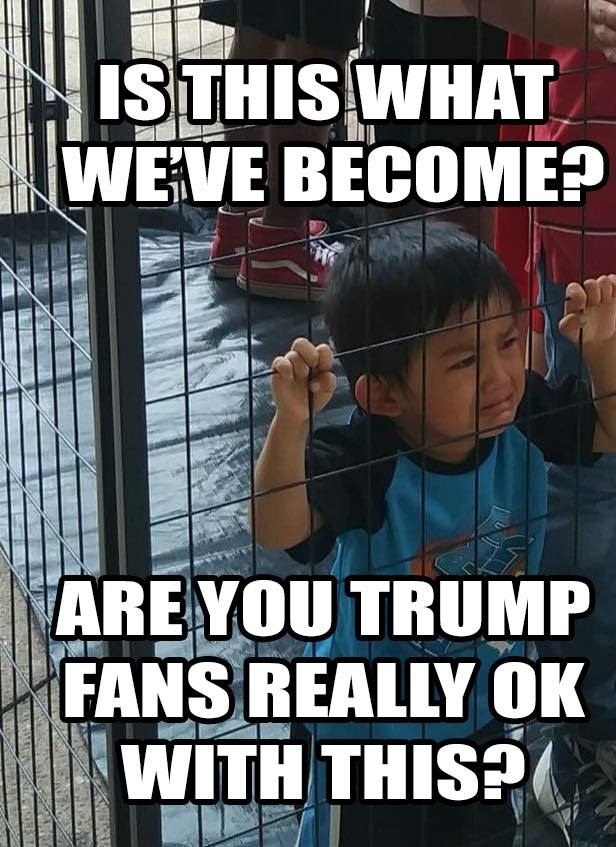 Prominent figures like actor Ron Perlman also blamed Trump for the photo.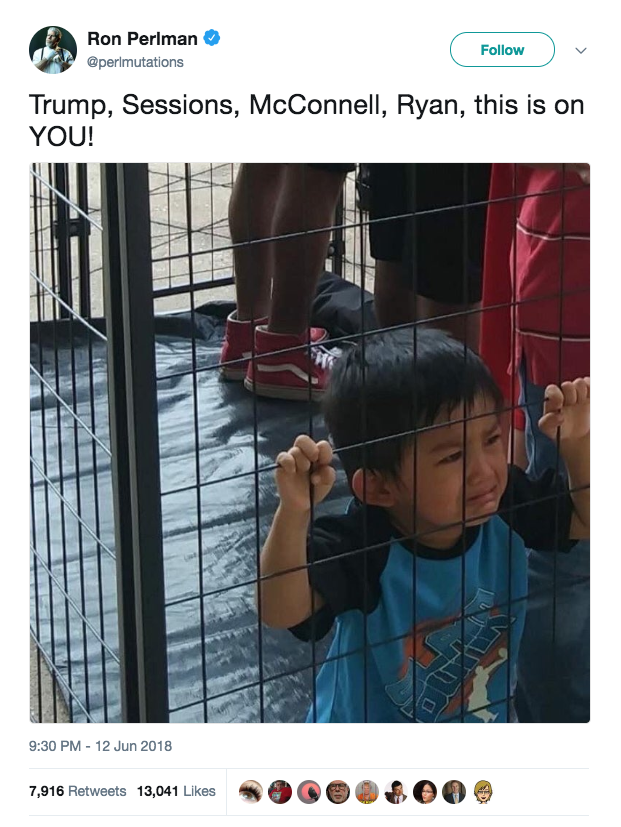 "This is what happens when a government believes people are 'illegal.' Kids in cages," said journalist and immigrant rights activist Jose Antonio Vargas.
His post had been shared more than 20,000 times, as of Friday afternoon. In a follow-up tweet, Vargas said he had seen the photo on a friend's Facebook timeline and was still "looking for confirmation" of its origins.
At least one lawmaker also attributed the photo to the Trump administration's family separations. Catherine Miranda, a Democratic state senator in Arizona, shared it on her Facebook page and blamed "the cruelty of trumps [sic] policies." When someone explained the photo's origin, Miranda accused the person of being "part of the problem of division," according to the Phoenix New Times.

This is not the first time shocking images of children have been falsely blamed on the Trump administration. In late May, photos of minors in an immigration detention center in Arizona went viral after prominent journalists shared them on social media as examples of the current policy.
The Associated Press photos were actually taken in 2014, however, and the children were being detained under the Obama administration.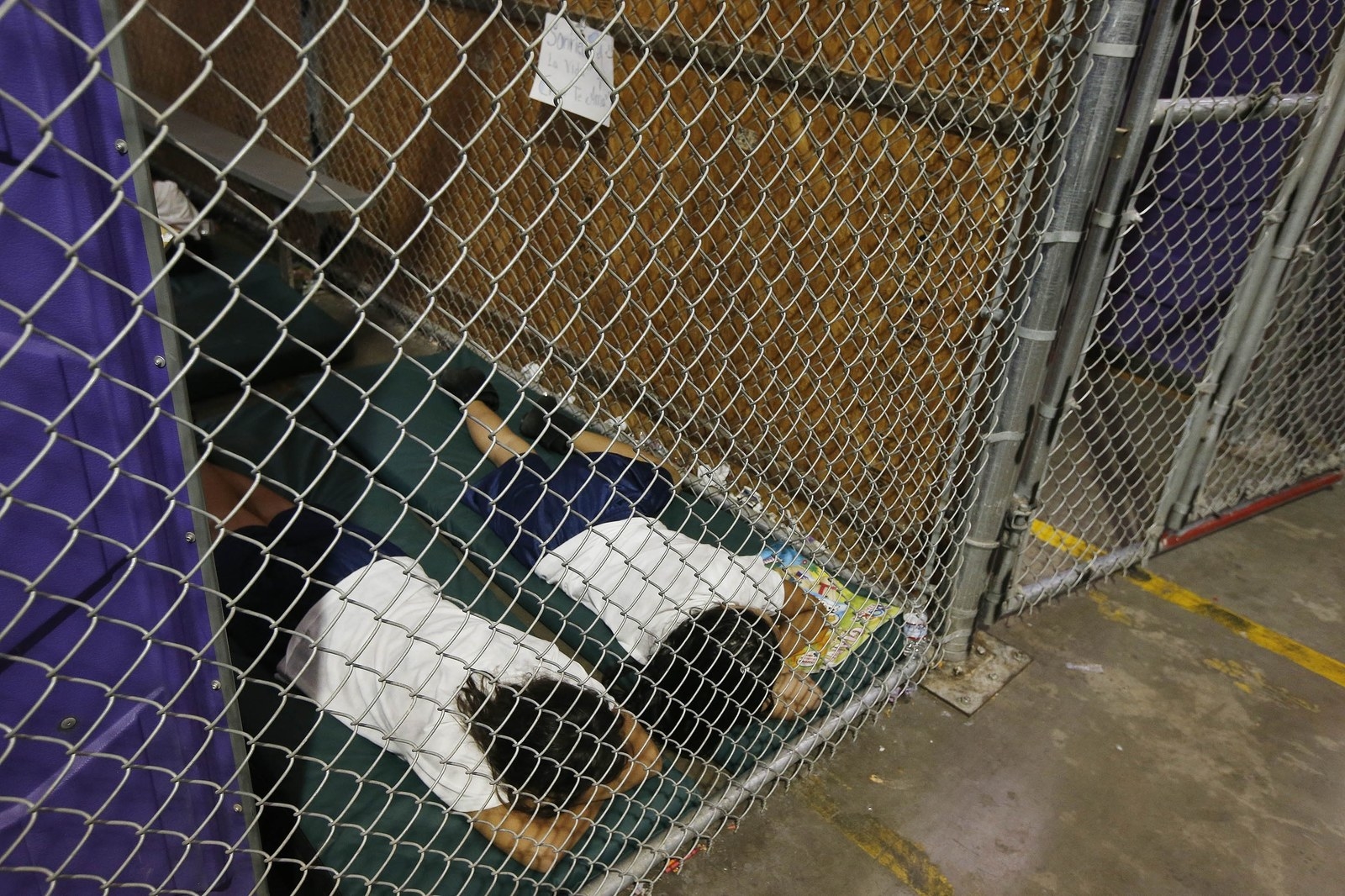 Pena said he made his photos private after receiving threatening messages from Trump supporters, many of whom are accusing him and the boy's parents of neglect.
He said the children inside the cage at the Dallas protest were all about 11 to 13 years old. The little boy wandered in by himself and became upset when he saw his mother on the other side of the fence.

"He saw his mom and started crying, and she said, 'What are you doing in there?' and she got him out," Pena said, adding that those who are fixated on the photo are ignoring the intended message of the protest.

"He was only separated from his mom for 30 seconds and his eyes welled up with tears. ... For somebody to forcefully remove a child, it would be a 100 times worse."