Anti-Muslim activists are falsely suggesting that Canadian authorities are engaged in a cover-up of the deadly van attack in Toronto. The claims are based solely on how the suspect's hair is depicted in courtroom sketches.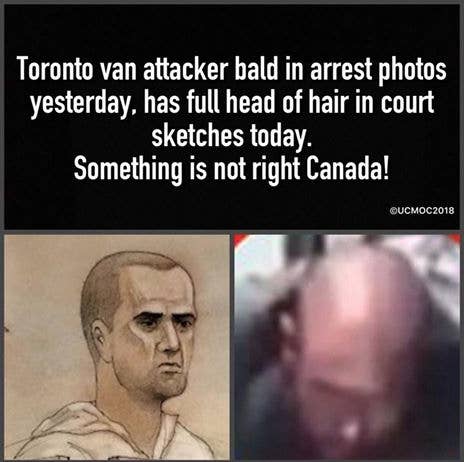 In a grainy image taken from a low-resolution video of Alek Minassian's arrest, he appears to have a bald or shaved head. Some sketches from his first courtroom appearance, however, depicted him as having more hair. This has led some to suggest the authorities are covering up a "jihadi" terrorist attack.
On his website Jihad Watch, anti-Muslim activist Robert Spencer wondered if the authorities are "not being honest with us" about Monday's attack.

"Again, I'm not saying that this is necessarily a jihad attack. But as oddities such as these court sketches multiply, we have to wonder what the Canadian authorities are trying to hide," he wrote.

Anti-Muslim Facebook pages and Twitter accounts have made similar claims.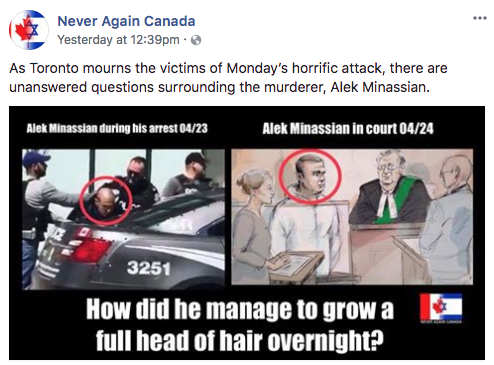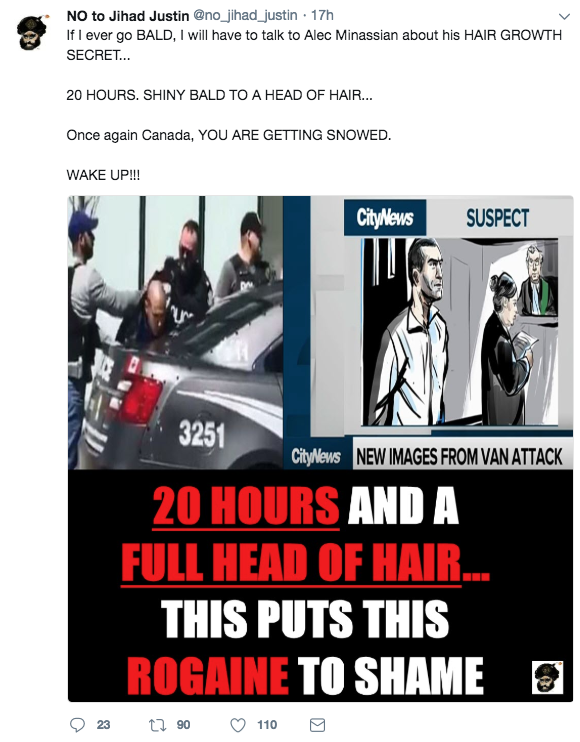 While some of these images have been widely shared on social media, the man who appeared in court Tuesday is in fact the same person arrested by police on Monday.
Courtroom sketches, often drawn under intense time pressure, are not intended to be photorealistic representations. In fact, some sketches have become memes because of their perceived inaccuracy. While an early sketch released by the Canadian Press did depict Minassian as having more hair, the wire service later withdrew the image and released this updated version: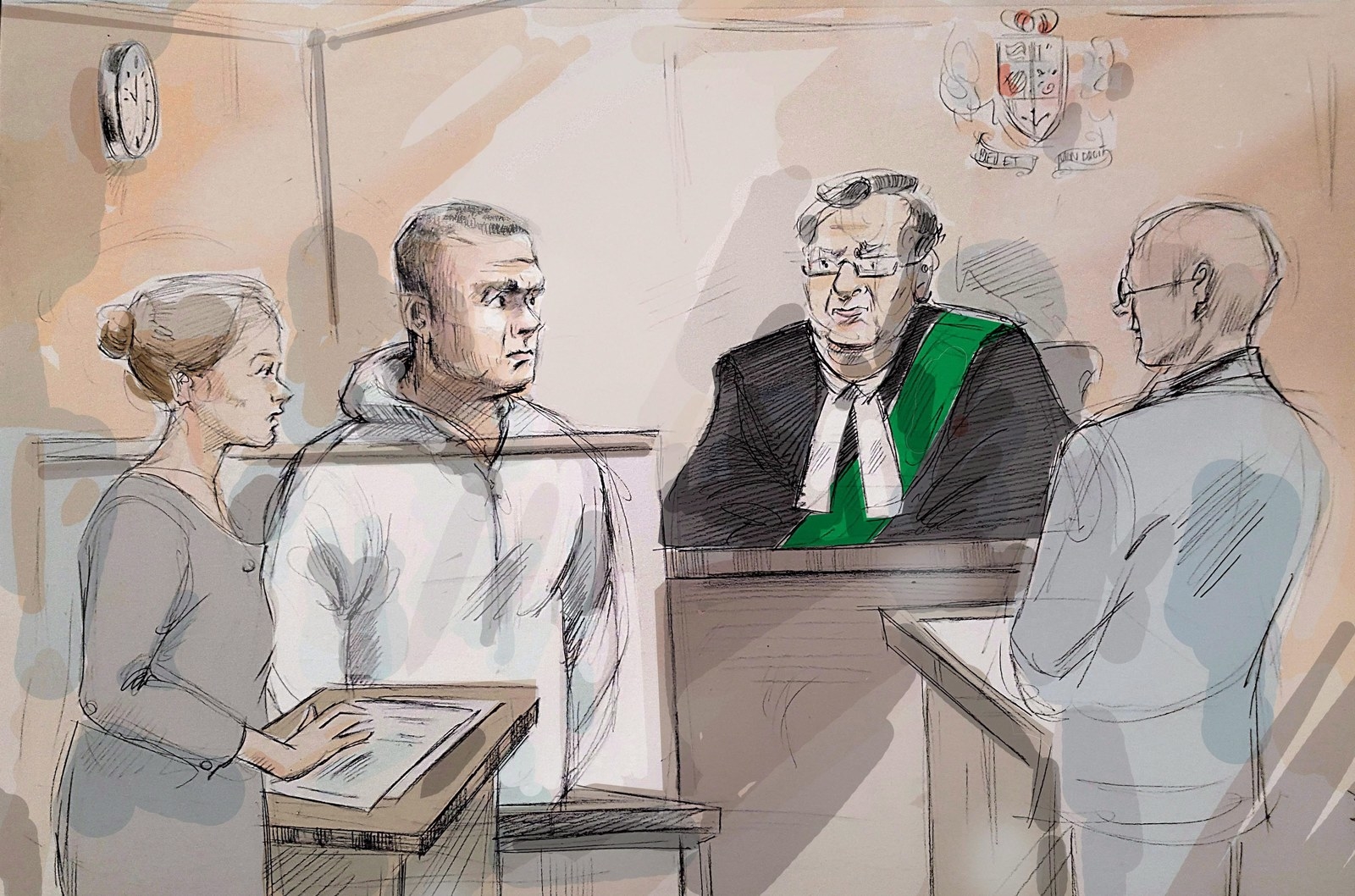 The sketch artist, Alexandra Newbould, told BuzzFeed News that Minassian had very dark and very short hair, creating "a five o'clock shadow."

No new, high-quality photos of Minassian have been released since he was taken into custody. The low-resolution images of his arrest on Monday came from mobile phones, often at considerable distance.
Minassian's social media profile photo shows him with a buzz cut, as does a Toronto Sun photo of him during his court appearance.

The bizarre fixation on Minassian's hair as proof of a cover-up is one of several unsubstantiated claims to emerge following Monday's deadly rampage, which killed 10 people and injured another 15. Many of them center on the suspect's ethnic and religious background, with some people claiming the driver to be Muslim, Middle Eastern, or a recent refugee, despite any firm evidence to that effect.
Kate Starbird, a University of Washington professor who studies the way rumors and misinformation spread in the wake of crisis events, told BuzzFeed News that it's common in such situations for some people to latch onto small details and treat them as "evidence" of something nefarious.
"Crisis events, especially manmade crisis events, become great opportunities for those who see the world through a conspiratorial mindset to assemble evidence to support their theories," Starbird said.

UPDATE
This article has been updated with comment from University of Washington professor Kate Starbird.