This is Bruce Holsinger. He's a novelist and an English professor at the University of Virginia.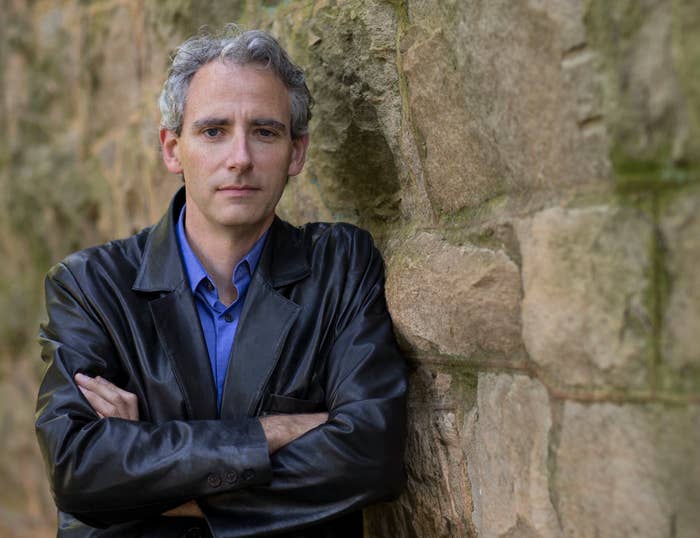 "The response was immediate and overwhelming," Holsinger said. "It's turned into a lively and mind-bending exchange."
"I am most grateful to ... my wife for typing, retyping and typing yet again the manuscript."
So much typing.
Seriously, so much typing.
This poor wife "typed and re-typed the whole manuscript five times" — and "on a decrepit typewriter" no less.
"With two aching fingers my wife typed out the whole manuscript."
"Under considerable pressure."
"But in numerous examples these gently thanked wives even did their husbands' primary research for them: transcribing early modern paleography and field notes, typing up numerous drafts, rewriting, revising, indexing... the list goes on."
In many cases, these long-suffering wives were not even afforded the courtesy of their own names.
"My wife" had to suffice.
Not just wives, either. Sometimes anonymous daughters were involved, too.
This author quit his job to write his dissertation, while his wife did much of the work, cared for their first child, and taught chemistry!
This guy was even living off his in-laws while his wife and other family members did much of the work.
Holsinger noted that many people have studied and written about this phenomenon already, but the hashtag kicked off a big public conversation.
Some people even shared their own experiences of how women's labor often goes unappreciated in academia.
And they shared some historical examples.
So let's hear it for the unsung heroes, like the wife who "offered endless advice on a subject for which she had no especial relish."
This wife who typed and retyped the same bloody manuscript "15 or more times."
Or the wife who retyped a thesis because the husband's "dirty rhymes" had to be cut out.
Come on, fellas. Let's get it together.