Twitter says it's not true that Kanye West lost 9 million followers within minutes of tweeting praise for President Donald Trump.

On Wednesday, some Twitter users said Kanye's follower count appeared to drop from 27.8 million to 18.6 million shortly after he tweeted that he loved Trump and said they both had "dragon energy."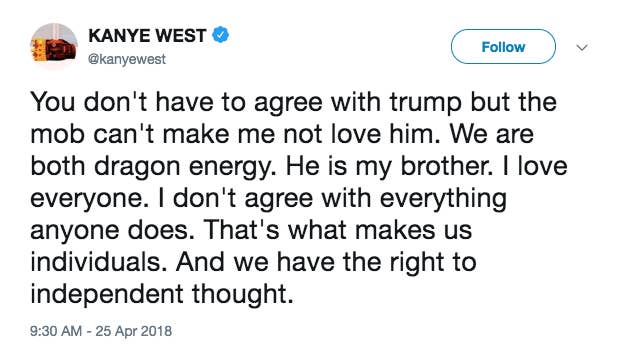 He also shared a photo that showed him wearing a "Make America Great Again" hat.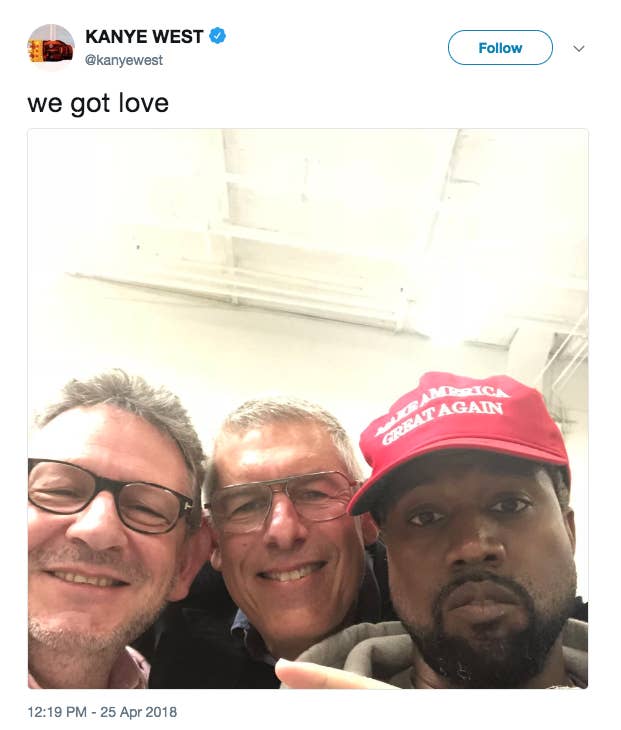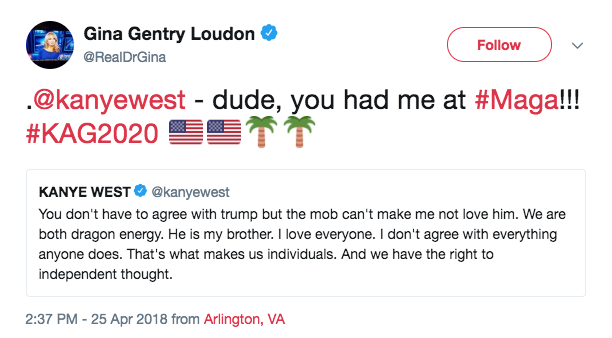 But many others said they were disappointed.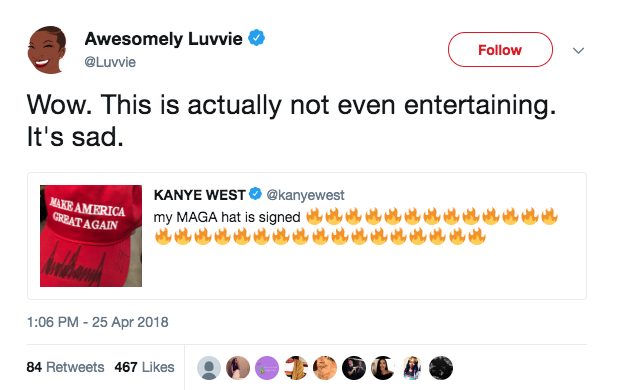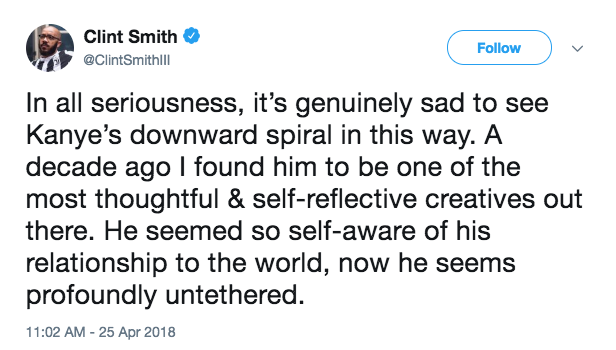 Screenshots of Kanye's profile started making the rounds that showed the two different follower numbers, and many suggested it was a direct result of his pro-Trump tweets.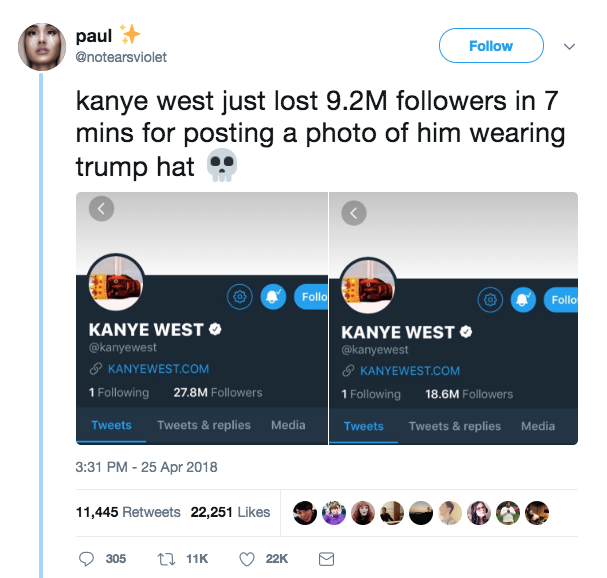 A live view of Kanye's follower count on SocialBlade, a social media monitoring website, also fluctuated between both numbers.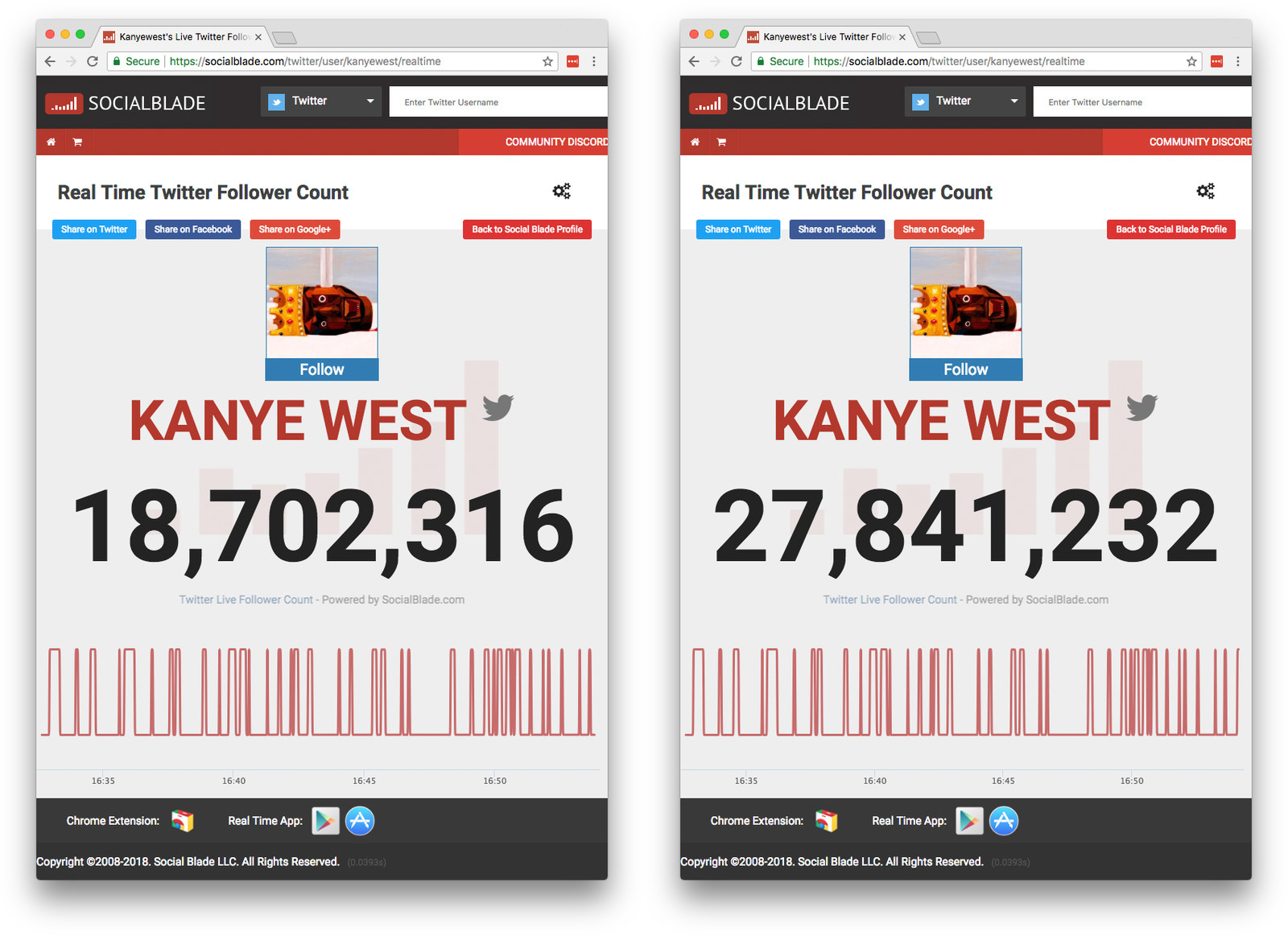 A Twitter spokesperson told BuzzFeed News the lower figure is wrong. "We can confirm that Kanye's follower count is currently at approximately 27M followers," the spokesperson said. "Any fluctuation that people might be seeing is an inconsistency and should be resolved soon."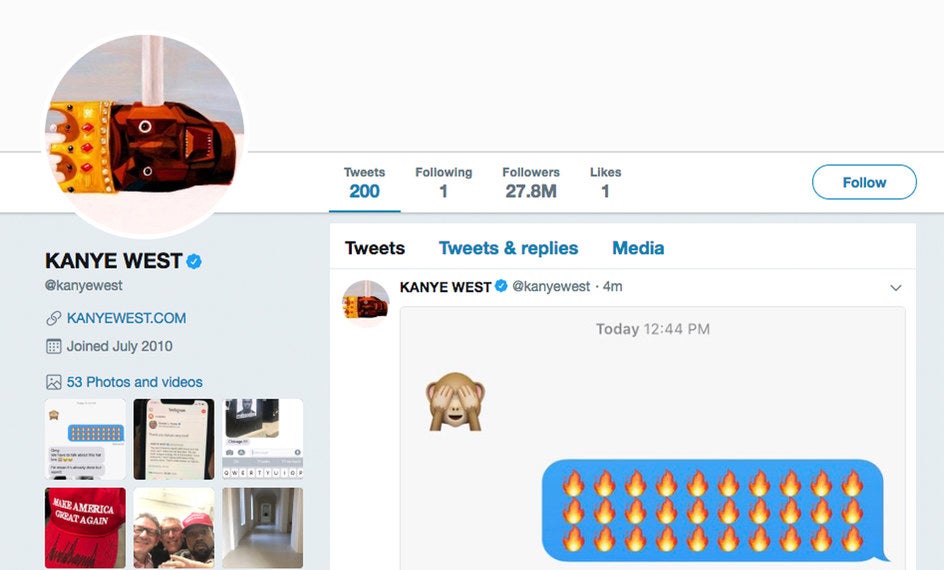 Kanye returned to Twitter earlier this month after deactivating his account in 2017. The inconsistency in the number of followers is likely related to that reactivation and so should soon be the same across all platforms.