This Hoax About Morgan Freeman Saying "Jail Hillary" Keeps Going Viral
The false story comes from a well-known fake news publisher.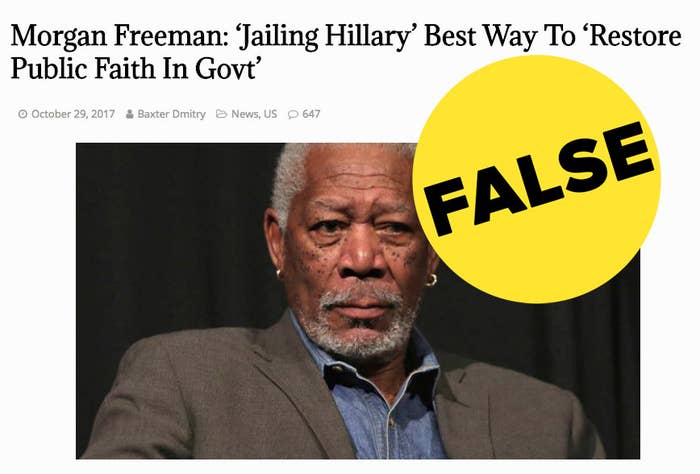 A fake news article falsely claiming that Morgan Freeman asked Donald Trump to jail Hillary Clinton is going viral again after being shared by large conservative Facebook pages.

The post was originally published in late 2017 by Your News Wire, a website that frequently pushes false news stories and conspiracy theories. In it, Freeman is alleged to have told a crowd that Hillary Clinton should go to jail for "for her unlawful deeds" in order for President Trump to demonstrate that everyone is equal under the law.

"Goddamnit man, you were elected for this very reason, lock that bitch up!" reads a quote attributed to the actor.

Freeman never said those words. The actor supported Hillary Clinton during the last presidential election and even narrated one of her campaign videos.
The false article was widely shared on social media when it first went online in late October. Conservative figures such Jim Hoft, founder of the Gateway Pundit blog, and actor James Woods shared it.

Referring to him as "Morgan Freedom," Woods tweeted that Freeman was one of his favorite actors and applauded him for speaking "truth to power." He later deleted the tweet.
The article started trending again recently after YourNewsWire reshared it on Facebook, where the website has more than 800,000 followers. The post was also shared by pro-Trump Facebook pages including Reclaim America, a page followed by 280,000 people, and Donald Trump Commander in Chief 2020, which has 480,000 followers.

The fake news story has generated more than 50,000 interactions (shares, reactions, and comments) on Facebook this month, and more than 730,000 Facebook interactions over its lifetime.
It has also gone viral on Twitter a second time, thanks to pro-Trump and conservative accounts with tens of thousands of followers sharing it again.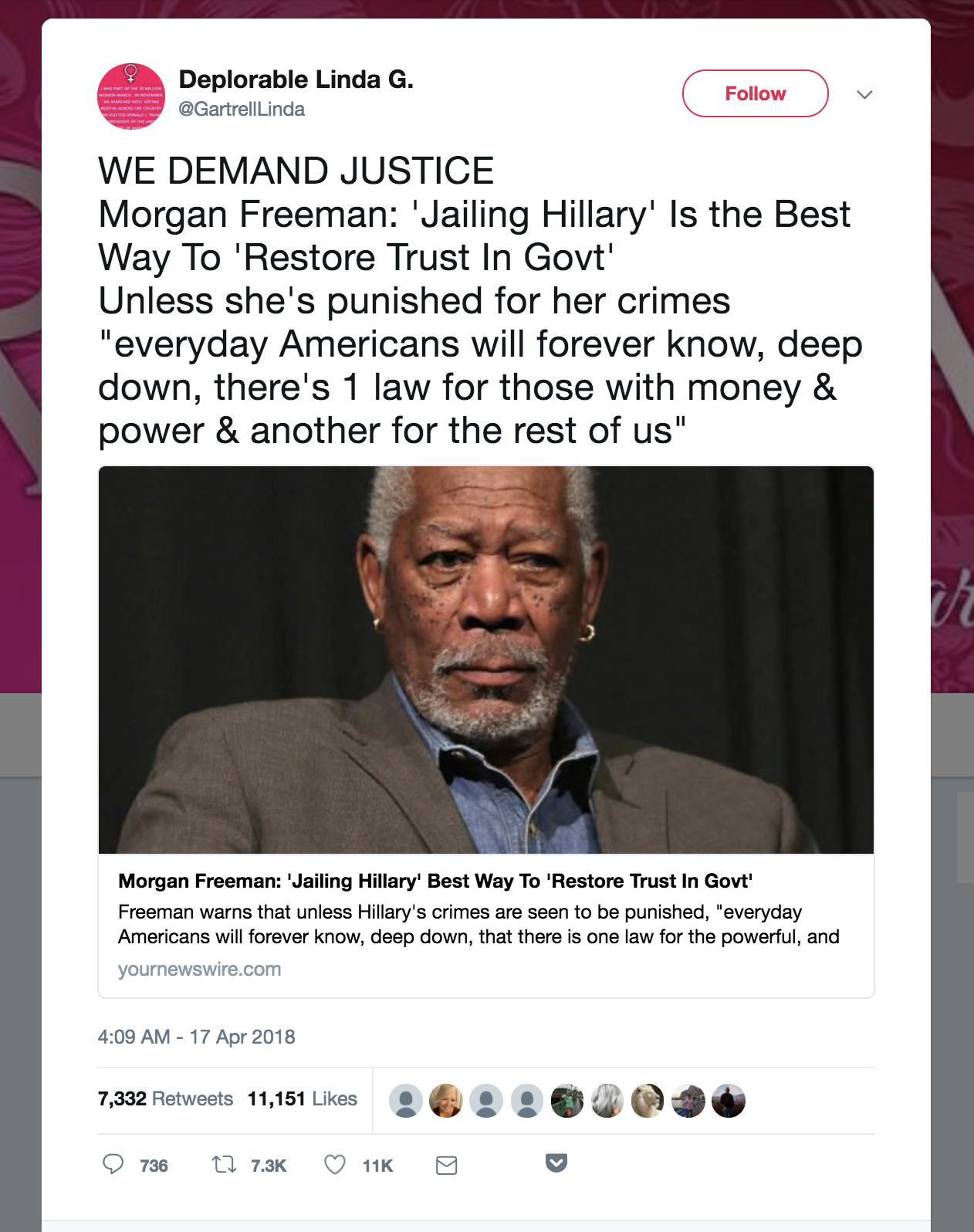 The resilience of this hoax highlights the challenges faced by Facebook in its effort to clamp down on false information, despite recent changes to its News Feed algorithm.
BuzzFeed News reached out to Morgan Freeman's publicist for comment and will update with any response.