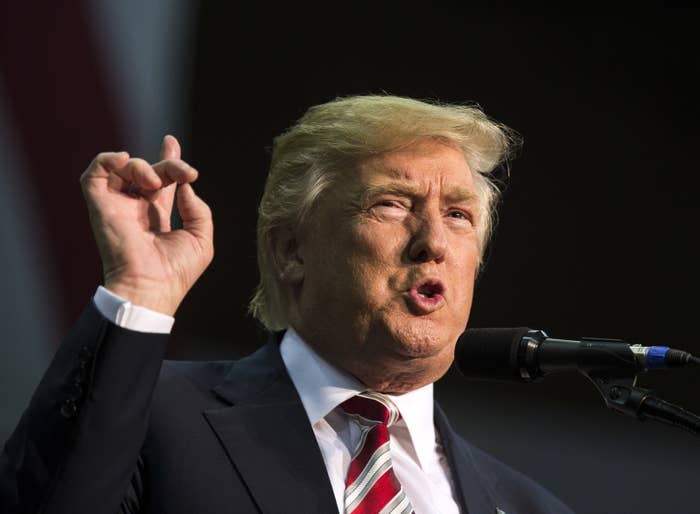 PENSACOLA — Donald Trump on Friday brushed aside criticism that he's too close to President Vladimir Putin, as many of his supporters told BuzzFeed News they admired the Russian leader's strongman style.
"Honestly, I don't know the gentleman, but you know what? He's been nice to me," Trump told a packed rally in Pensacola, Florida. "If he's nice to me, that's fine."
Trump said warmer relations with Russia's president wouldn't deter him from "getting great deals" for the United States.
"I'll tell you this, if we got along with Russia, that wouldn't be so bad, would it? That wouldn't be so bad," he said to loud cheers from the crowd.
Just two days earlier, Trump had told NBC's Matt Lauer at a town hall event that he viewed Putin as a better leader than President Barack Obama. Many of his supporters said Friday they were inclined to agree.

Seth Whyte, a Trump supporter from New Hampshire who is attending college in Florida, told BuzzFeed News that Vladimir Putin is "absolutely" the stronger leader.

"He actually takes control of his country and doesn't come down to the level of other countries," he said. "Obama does not stand up for America the way he should."

His friend Jonathan Hunt agreed.
"If you go by patriotism alone, Vladimir Putin is a stronger leader," he said.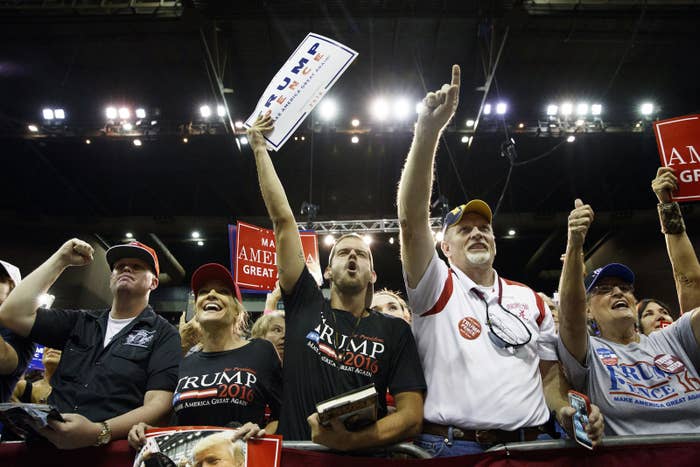 Many attendees told BuzzFeed News that Obama's so-called "apology tour" at the beginning of his presidency had rubbed them the wrong way.
"We don't have to apologize for anything," said Ron Fuller, who attended the rally with his family. "What we should be apologizing for is not defeating Islamic terrorists who kill men, women, and children."

Comparing the US and Russian presidents, Fuller said, left him little doubt as to who the better statesman was: "Putin's a much stronger leader. He's smarter than Barack Obama."
In his hour-long speech, Trump said Russia was a natural ally in the fight against ISIS and criticized the Obama administration for not doing more to stem the chaos in Syria.
That same night, Secretary of State John Kerry and his Russian counterpart Sergei Lavrov announced a deal for a ceasefire in the war-torn country, set to begin on Monday, and closer co-operation on fighting groups like ISIS.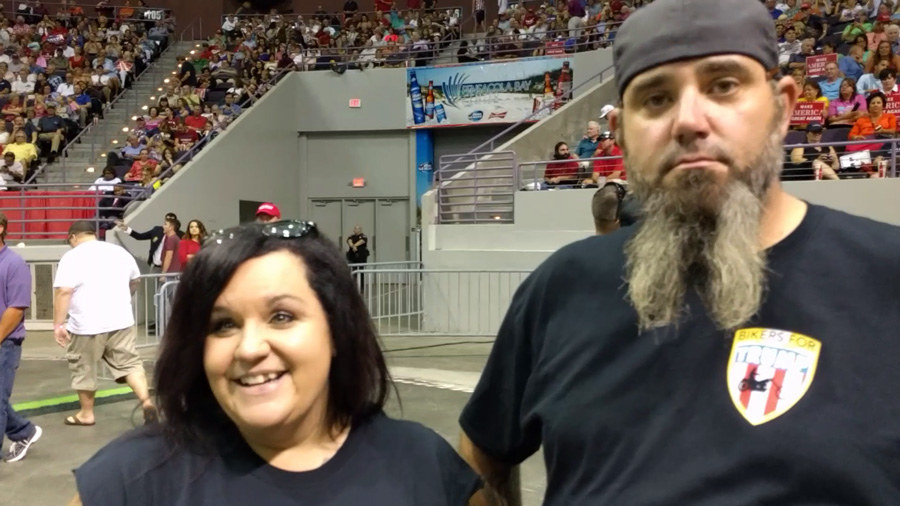 Inside the convention center, though, most Trump supporters said Obama was no match for Putin.
"Vladimir Putin reigns with an iron fist," one member of the group Bikers For Trump told BuzzFeed News. "You've got to like that to some certain extent."

Asked to pick which person he would prefer as leader, Obama or Putin, he answered unhesitatingly. "Putin."