Iceland's government would like everyone to know that it will not pay foreign men $5,000 a month if they marry Icelandic women.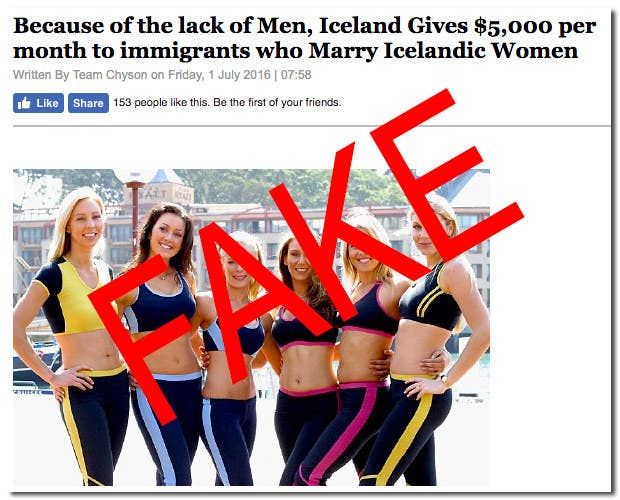 The bullshit story has been republished by a handful of other sites and blogs, and widely shared on social media.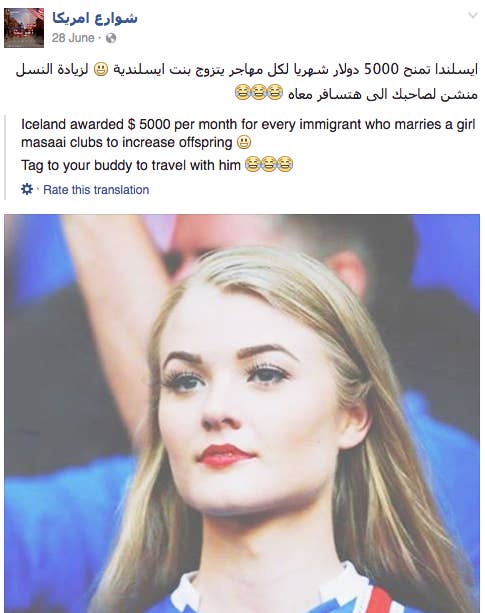 One Icelandic woman — a streamer on Twitch who goes by Sanxyra — told BuzzFeed News that, seemingly overnight, many of her female friends were being inundated with friend requests and messages on Facebook.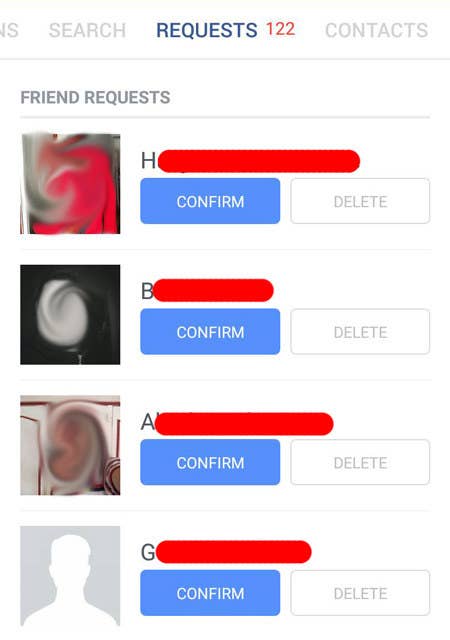 "Some men started off with flirting, others went straight to proposals," Sanxyra said via email. "Most of the girls just laughed about this, and ignored the messages."
For the record, Iceland does not have a gender imbalance, as even a minute of googling will show you.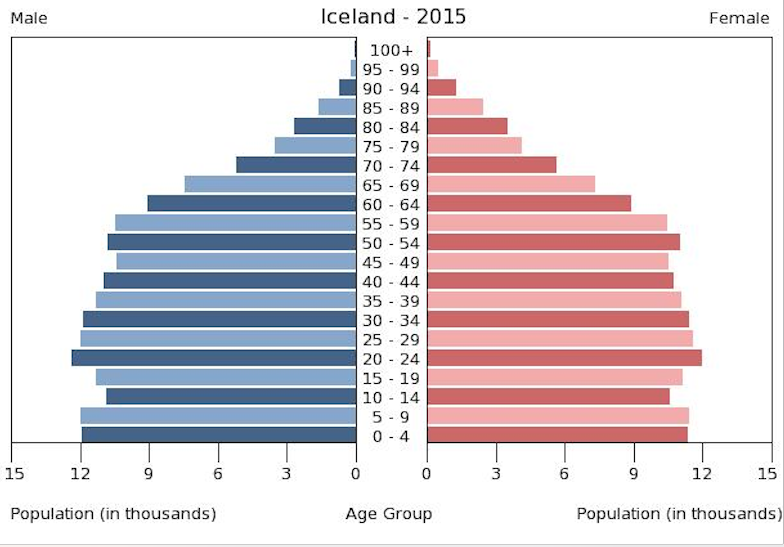 Now please stop asking.