A photo showing a Trump lawn sign outside the home of FBI Director James Comey is being shared as evidence of his political bias. But there's no evidence that Comey had anything to do with the sign.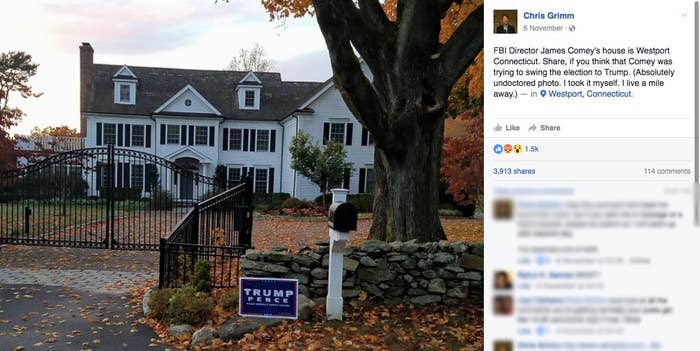 Public records indicate that Comey does own the 7,000-square-foot house, but it has been on the market since June of 2015, according to the local news site WestportNow.
The photo quickly made the rounds on partisan websites like Occupy Democrats, which claimed Comey had "just put a Trump sign on his front lawn."
The photo has continued to circulate in the days since the election, with partisan pages and even some celebrities sharing it.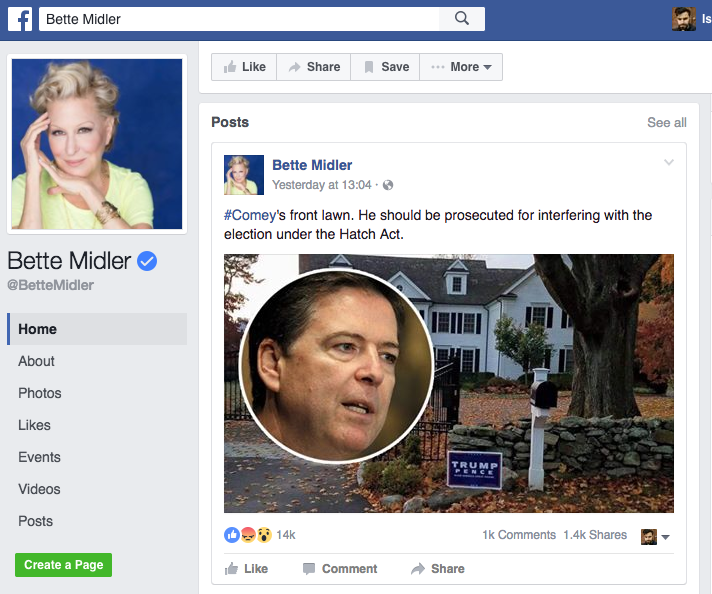 While it does seem like someone placed a Trump sign outside the house shortly before the election, there is no reason to believe it was the FBI director who did so.