UPDATE
The city council in White Settlement, Texas, has voted unanimously to reinstate Browser to his job at the library after an international outcry over his firing.
Read the original story below.
This is Browser. For the last six years, he's been hanging out at the public library in White Settlement, a suburb of Fort Worth, where he's been sharing his love of books with visitors.
Browser has been the library's mascot since the staff adopted him when he was just a kitten.
According to the library website, he loves napping in chairs or lounging on keyboards while visitors try to use the computers.
Browser is so popular that the library even puts out a calendar each year featuring photos of the book-loving kitty.
Here's Browser celebrating Mardi Gras.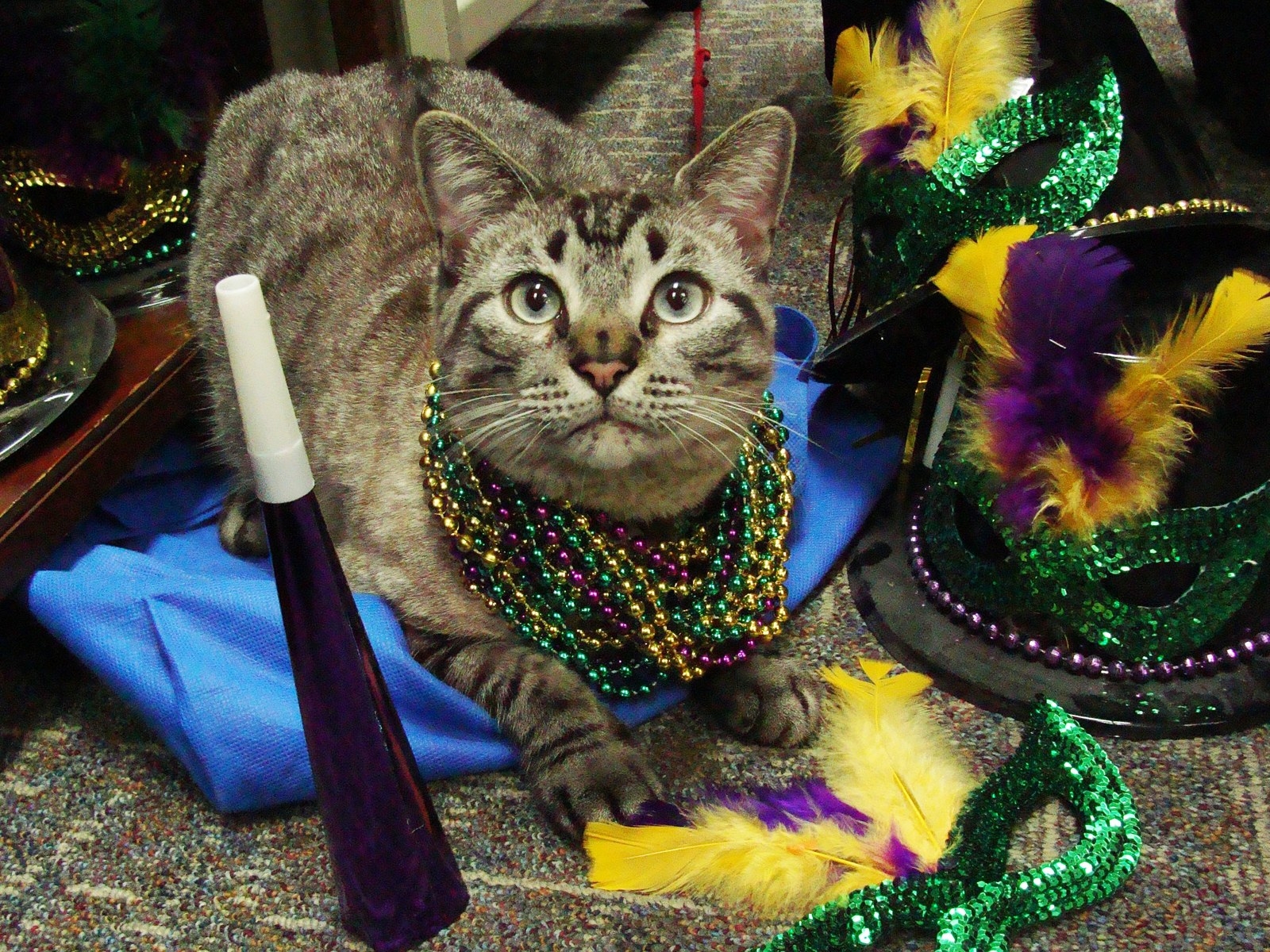 But now, his place in the library is in jeopardy. The White Settlement City Council declared earlier this month that "City Hall and city businesses are no place for animals." That means Browser can't stay at the library anymore, and he has 30 days to find a new home.
Residents have been sharing angry messages on Facebook demanding Browser be allowed to stay. Many also want to see the council members punished.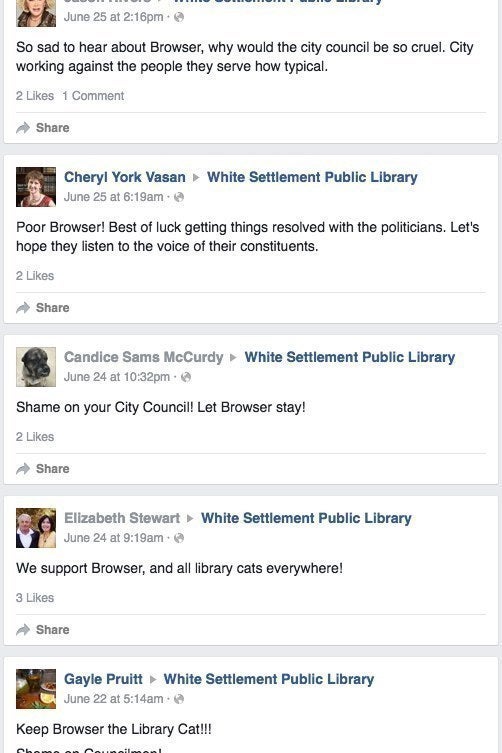 "These piece of shit local officials should be arrested on charges of animal cruelty," read one message posted to a White Settlement community page.
Even the mayor of White Settlement is up in arms over Browser's eviction. He told the Fort Worth Star-Telegram that the vote was petty revenge from a city employee who couldn't take his dog to work.
Hang in there, Browser.