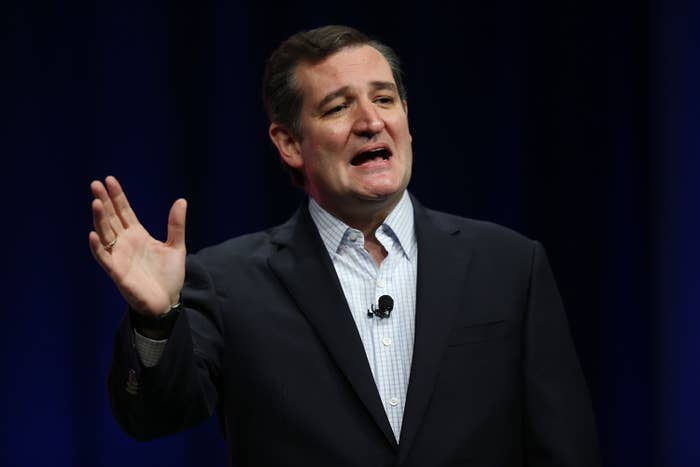 During an appearance on conservative radio show Louder With Crowder, Texas Sen. Ted Cruz addressed transgender rights — saying it was "lunacy" for the federal government to mandate that "boys with all the god-given equipment of boys" share a shower room with school-aged girls.
Cruz was talking about Islamic extremism during his appearance posted online Thursday, when host Steven Crowder pivoted to the issue of "genetically proper pronouns."
"Well listen, senator – I don't mean to say you're out of touch, because you're dealing with it politically, but we're talking about a generation of people who get offended if you use the genetically proper pronouns," said Crowder. "So getting to the point of calling something Islamic terrorism is a little further down the trail."
"Look, these guys are so nutty that the federal government is going after school districts, trying to force them to let boys shower with little girls," Cruz replied. "Now listen: I'm the father of two daughters, and the idea that the federal government is coming in saying that boys, with all the god-given equipment of boys, can be in the shower room with junior high girls – this is lunacy!"
"And I bet you there are a whole lot of parents – particularly parents of daughters – that are not eager to have the federal government saying 'Guess what? Your daughter has to shower with a boy, if he wants to be in there,'" added the senator.
Cruz added later in the interview, "You know, the funny thing is, my five-year-old knows there's a difference between boys and girls. And yet modern Leftists can't figure that out."