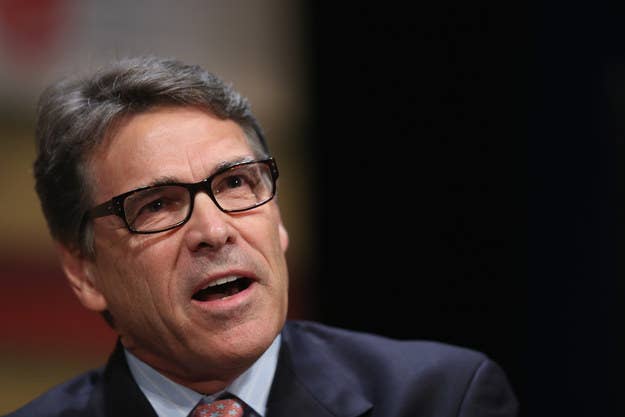 Republican presidential candidate and former Texas Gov. Rick Perry said Wednesday that the death of Sandra Bland in a Texas jail cell "needs to be investigated with great transparency."
Perry's comments came in an interview with radio host Mike Gallagher.
"I think you deal with this with transparency; I think that's the real issue here," said Perry. "Just be very, very transparent in the investigation, and lay the facts out, and the facts will speak for themselves — as they should."
Perry then pivoted to touting his record as governor of Texas, telling Gallagher that "the other issue here" is that "if you're African-American in Texas, you live in a state where your chances of success in life are better than any other state in the nation."
Perry said of the Bland incident, "obviously this needs to be closely looked at," he told Gallagher. "It needs to be investigated with great transparency."
Perry claimed that "it's too early in the process to be pointing any fingers until we have the facts at hand," but said "if there were errors made, they need to be addressed in an appropriate way, and if there is punishment that needs to be meted out, it needs to be done appropriately -- but transparently."
"We must be a country of laws, of the rule of law, and we need to be very honest about how that gets put into place," said Perry.
Perry added that "we need to respect the men and women who wear the uniform — whether it is a police officer, whether it is a fireman, whether it is our military. We need to teach the respect."
"If there are individuals who step outside of the lines of either the law or common decency, they need to be held accountable," Perry concluded. "But by and large, our men and women who wear those uniforms, who rush into danger when the rest of us are running away, we need to always keep them in mind, in our prayers."