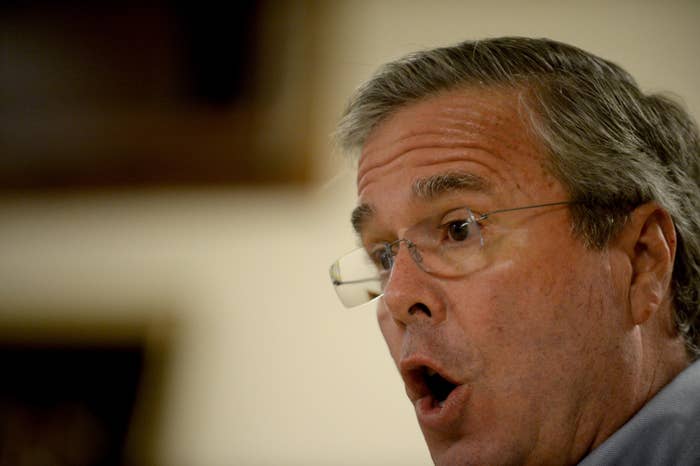 Asked whether he thought there's too much big money in politics, and if so, what he'd do about it, Jeb Bush said it would take changes to the Constitution to "deal with super PACs."
"Well, you've gotta — you'd have to change the Constitution to deal with the super PACs, which, you know, is now protected," Bush said during a Nov. 4 stop in Wolfeboro, New Hampshire. "You gotta change the Constitution — it's gonna take a long time to do it."
"I think we ought to have total transparency, and money ought to go directly to campaigns," he continued. "It ought to be put on the internet within 48 hours, when you get a contribution."
"That would be my idea," Bush concluded. "But that's not going to happen until we change the Constitution."
Tim Miller, a spokesman for the Bush campaign, told BuzzFeed News that Bush's remarks were less a call to amend the Constitution than an acknowledgement of the difficulty of making changes to campaign finance law without amending the Constitution first.
"I think you are misreading 'You've gotta' as 'I support a constitutional amendment' when he's saying 'you've gotta' as a statement of reality that this can't be changed without a constitutional amendment," Miller explained.
"So that is his position, he would support that, but he recognizes that would take a constitutional amendment, which is unlikely," he continued. "He's laying out his ideal system and acknowledging the challenges given recent court rulings."