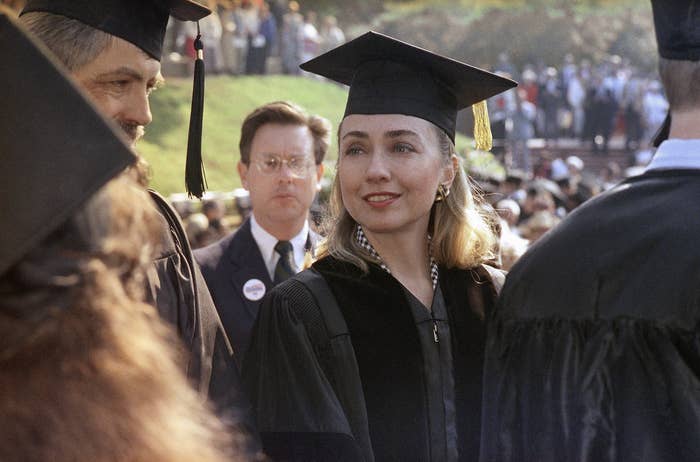 Hillary Rodham ran for class president at Wellesley College in 1968.
During her run, the Davis Hall freshmen wrote a letter to the school's newspaper the Wellesley News supporting her candidacy, complete with lyrics to a song (sung to the tune of "Wouldn't It Be Loverly" from My Fair Lady.
Clinton had served as the hall's "Vil Junior," one of a group of students who helped members of the freshman class become oriented to the college. The letter indicates the song was sung to her on birthday and was signed by 25 freshmen.
And here are the lyrics: