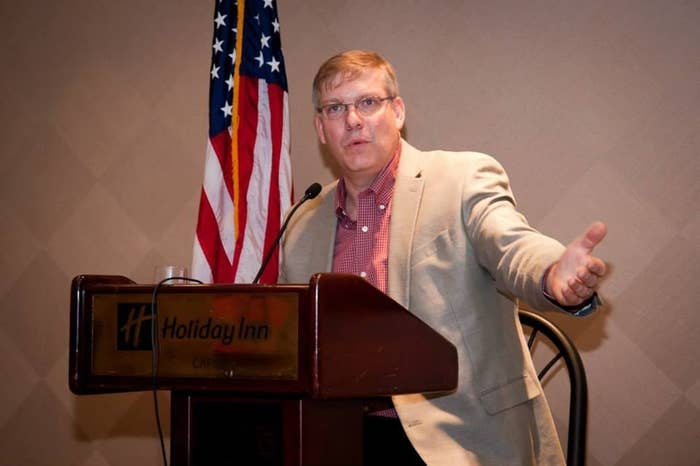 Rep. Barry Loudermilk, a Republican from Georgia, says he felt safer during a recent trip to Israel than he would "in certain parts of New York City or Chicago."
Loudermilk was speaking about a recent trip overseas to discuss the security situation in the Middle East with foreign leaders.
"The whole time we were there, of course, we had security with us, but there was no restrictions on travel, we never felt threatened one bit — unless you're threatened by the merchants in the Old City trying to get you to come in their shops," Loudermilk told Washington Watch, the radio show of the conservative Family Research Council.
"In fact, I can say that we felt safer in Israel than we would in certain parts of New York City or Chicago," Loudermilk said.
"Yeah — or Baltimore, I would think, as well," interjected host Tony Perkins.
"Exactly," replied Loudermilk laughing.
The trip was Loudermilk's first overseas CODEL as a member of Congress and lasted 11 days.
Here's the audio: