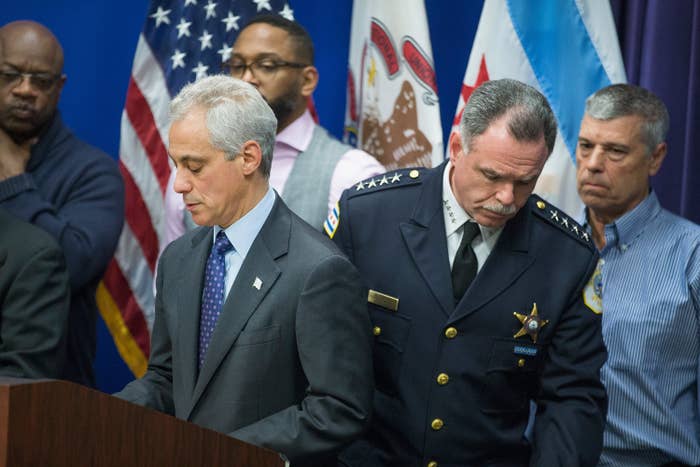 As questions swirl around Chicago Mayor Rahm Emanuel's actions in the wake of the shooting death of 17-year-old Laquan McDonald, Democratic Rep. Mike Capuano said on the radio Wednesday that it wouldn't have taken him 14 months to act if he had seen the video of the shooting.
Chicago officials released dashcam video last week showing the 2014 shooting of the black teenager at the hands of a white police officer after a judge ordered it to be made public. Emanuel asked for the Chicago police superintendent's resignation, and now some critics are calling on Emanuel himself to step down.
Asked about news that Emanuel had tapped former Massachusetts Gov. Deval Patrick to advise a task force investigating the practices of the Chicago PD, Capuano, a representative from Massachusetts, said "it's hard" to comment "from a distance," but what he sees in the media "raises serious questions."
"It's one thing what's happening on the streets," Capuano told Boston Herald Radio. "It's a whole other thing keeping those videotapes, you know, private for 14 months, or whatever it was, without action."
"I'm a former mayor, and I will tell you: Had I seen a videotape like that, it wouldn't have taken me 14 months to act," he continued. "And that doesn't mean you have to act the next day, but there is a time period to do your due diligence, to do your review, and then take action."
"Chicago's a major city; it's a great city in many ways," Capuano added. "They clearly have some problems, and they need to do something to clean it up."
"I hope Deval can help them," Capuano concluded, "but honestly, when it comes to those kind of things, when everything's said and done the people of Chicago are going to be the ones who have to make the final decision."