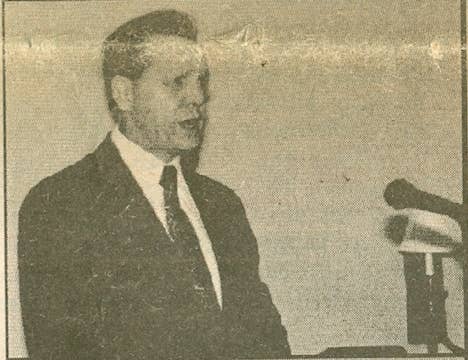 Roy Moore, the Chief Justice of the Alabama Supreme Court, once addressed the "semi-annual national conference" of the Council of Conservative Citizens, the white supremacist group that alleged Charleston shooter Dylann Storm Roof cited as a formative influence in his online manifesto.
Moore became famous in 2003, when the Alabama Court of the Judiciary unanimously relieved Moore of his duties as Chief Justice after he refused to comply with a federal judge's order to remove a monument to the Ten Commandments from the Alabama Judicial Building.
After two unsuccessful campaigns for the Republican nomination for governor of Alabama, and an abortive exploration of the prospect of running for the 2012 Republican presidential nomination, Moore sought and won back his old post as Alabama's Chief Justice.
But back in 1995, Moore — according to the Citizens Informer, the newsletter of the Council of Conservative Citizens — was simply "Judge Roy Moore, Ala. 16th Circuit Court, who has received national recognition for posting the Ten Commandments in his courtroom."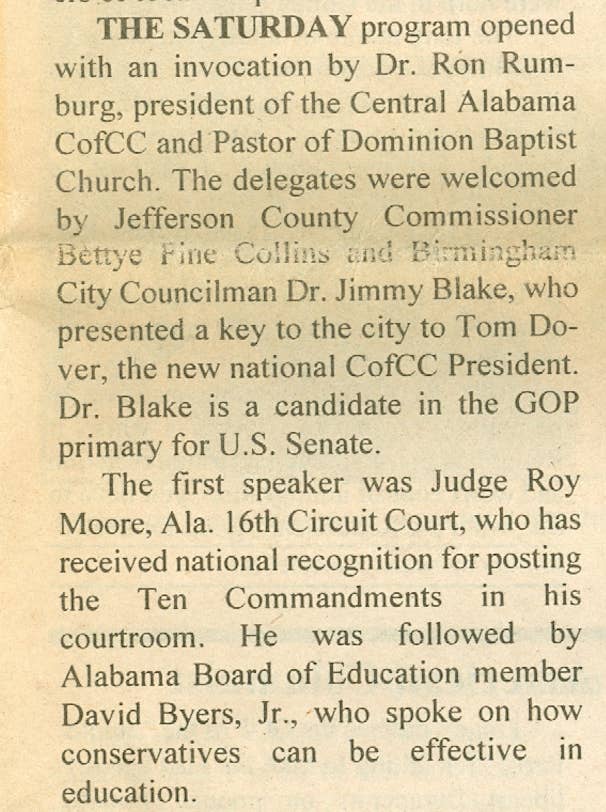 He was also "the first speaker" at the group's semi-annual conference, held in Birmingham.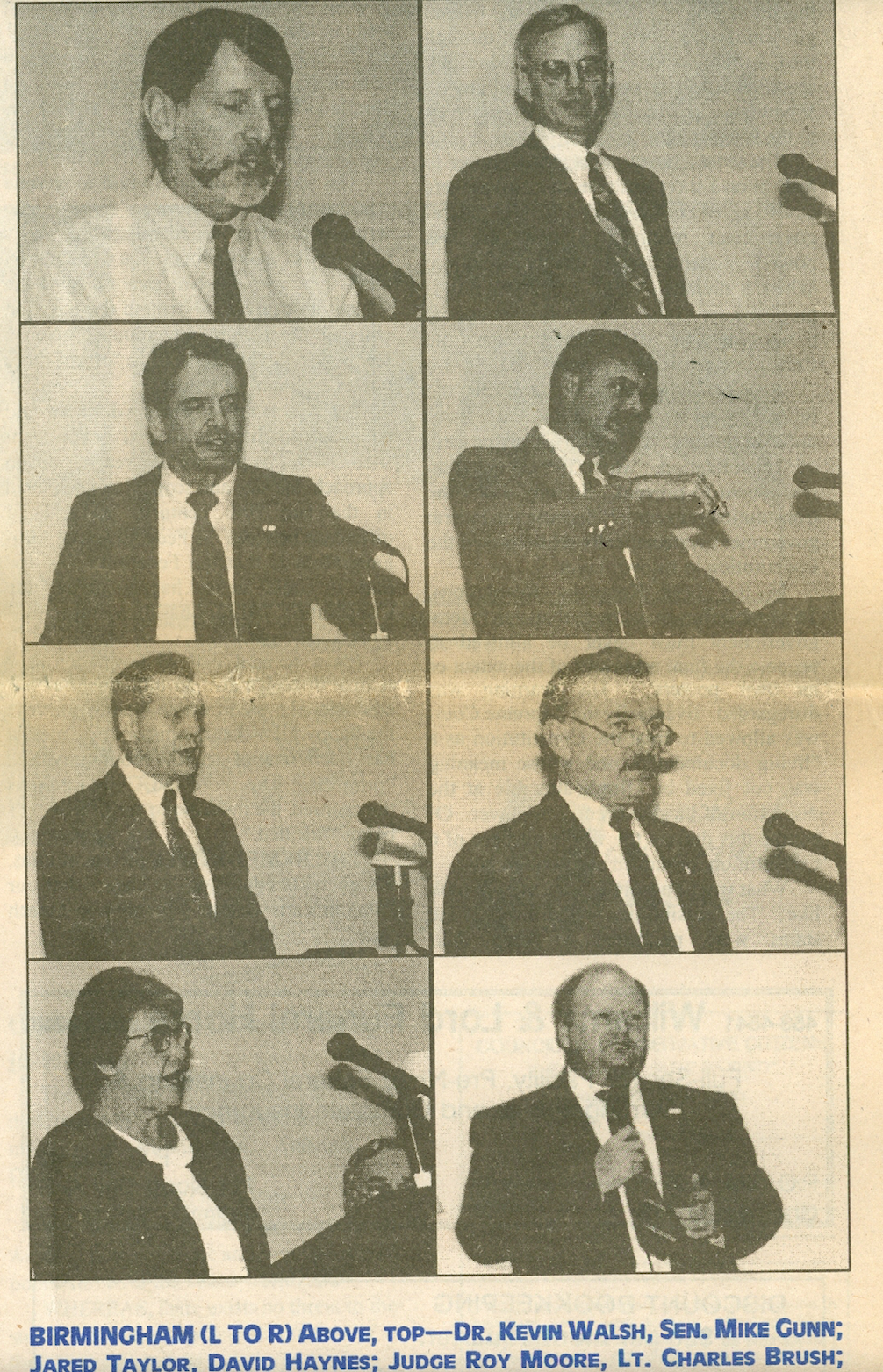 The conference's theme: "Fighting back ... and winning."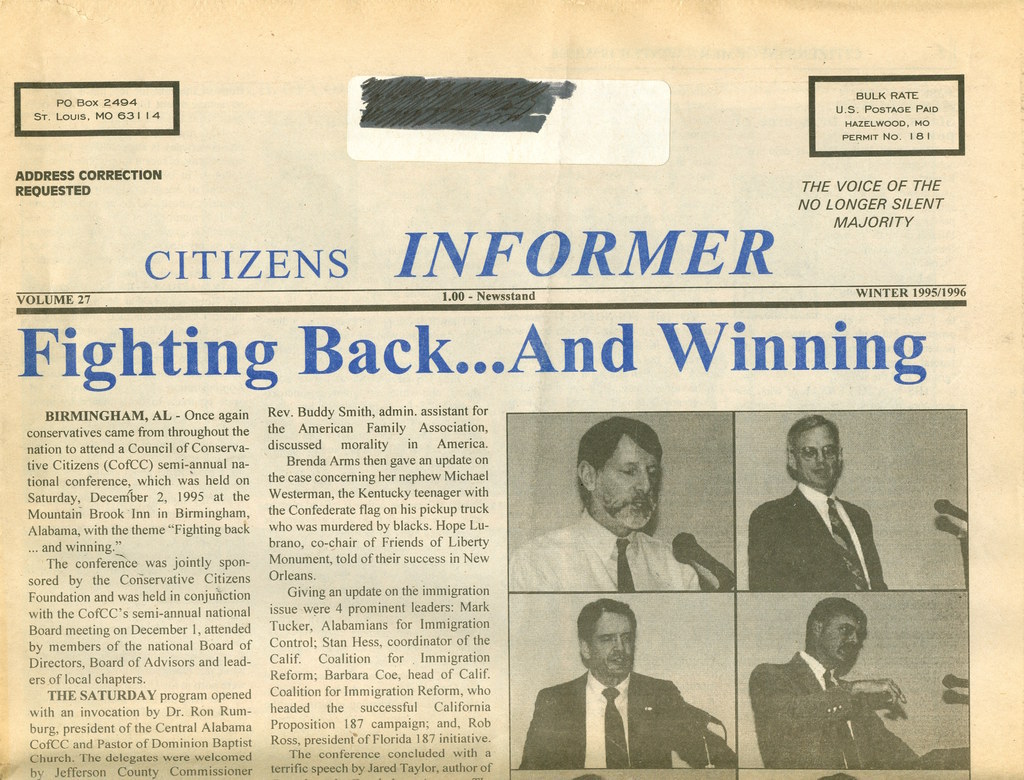 The newsletter notes that "[p]revious CoCC national conferences have included distinguished speakers such as U.S. Senator Trent Lott (MS), U.S. Rep. Mel Hancock (MO), Mississippi Gov. Kirk Fordice, Alabama Gov. Guy Hunt, Tenn. Republican National Committeewoman Alice Allgood, former Arkansas Supreme Court Justice Jim Johnson, columnists Sam Francis and Joe Sobran, Pulitzer Prize winner editorial cartoonist Michael P. Ramirez, author Michael Grissom, as well as a host of other prominent conservative political figures, organizational leaders, and commentators."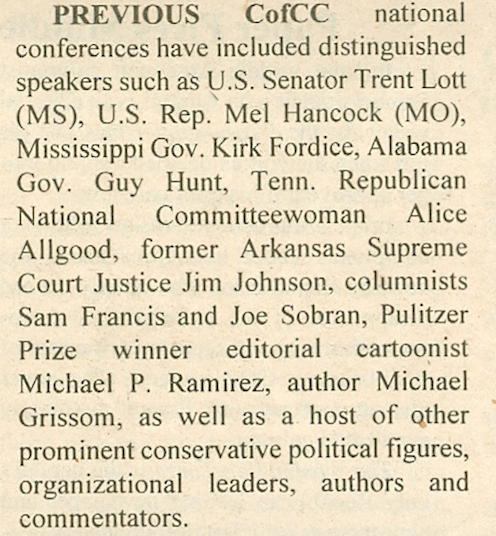 The Informer also features a reprint of a letter from George C. Wallace, son of Governor George Wallace and then-Alabama State Treasurer, who had to cancel his appearance at the gathering due to a scheduling conflict and asked that the letter be read aloud at the conference in his stead.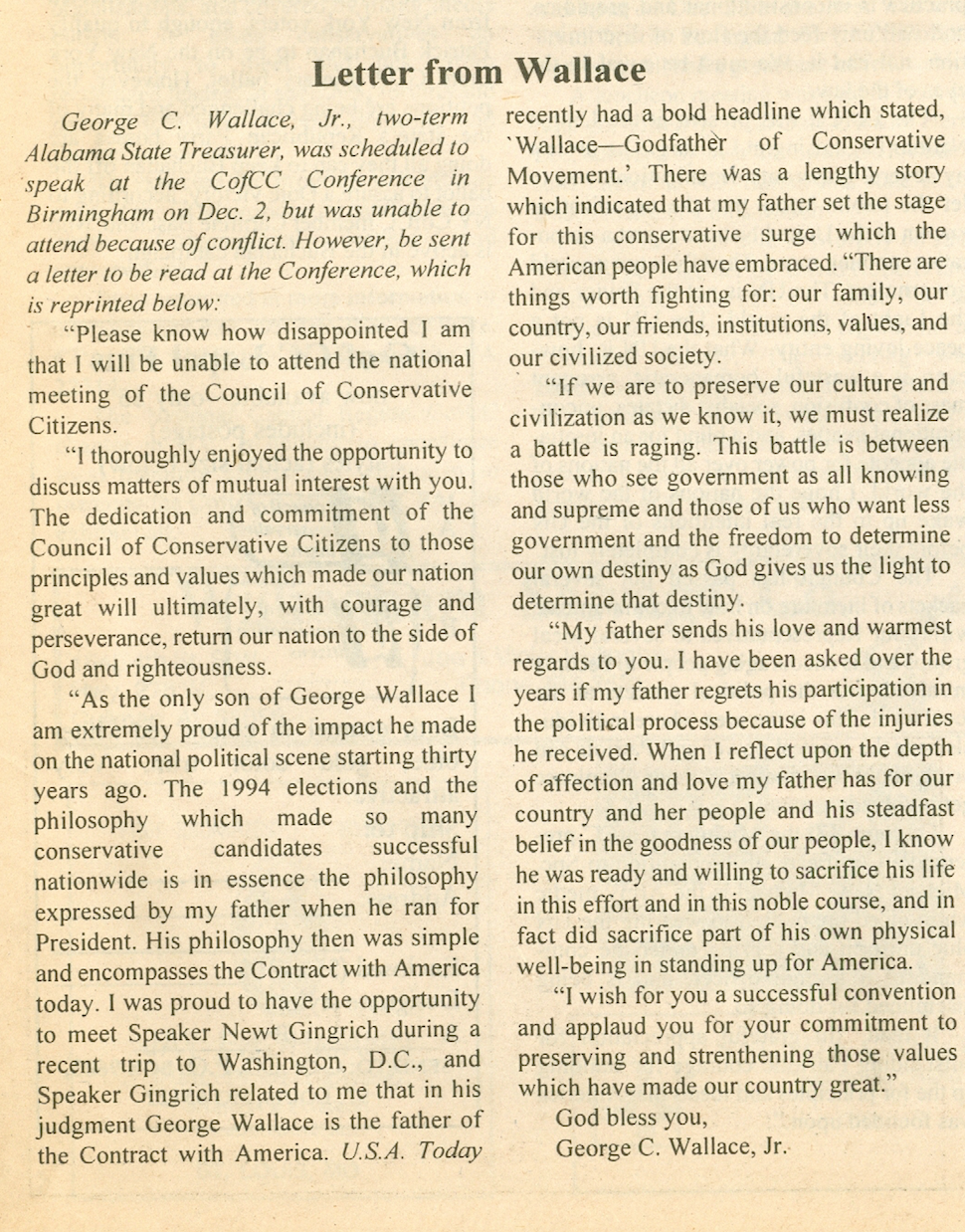 "If we are to preserve our culture and civilization as we know it, we must realize a battle is raging," the letter reads. "This battle is between those who see government as all knowing and supreme and those of us who want less government and the freedom to determine our on destiny as God gives us the light to determine that destiny."
"The dedication and commitment of the Council of Conservative Citizens to those principles and values which made our nation great will ultimately, with courage and perseverance return our nation to the side of God and righteousness," Wallace declares. "As the only son of George Wallace I am extremely proud of the impact he made on he national political scene starting thirty years ago."
"The 1994 elections and the philosophy which made so many conservative candidates successful nationwide is in essence the philosophy expressed by my father when he ran for President. His philosophy then was simple and encompasses the Contract with America today."
BuzzFeed News obtained the newsletter from Edward H. Sebesta, a widely-cited and high regarded expert on the neo-Confederate movement.
Moore's office declined to comment on this story.