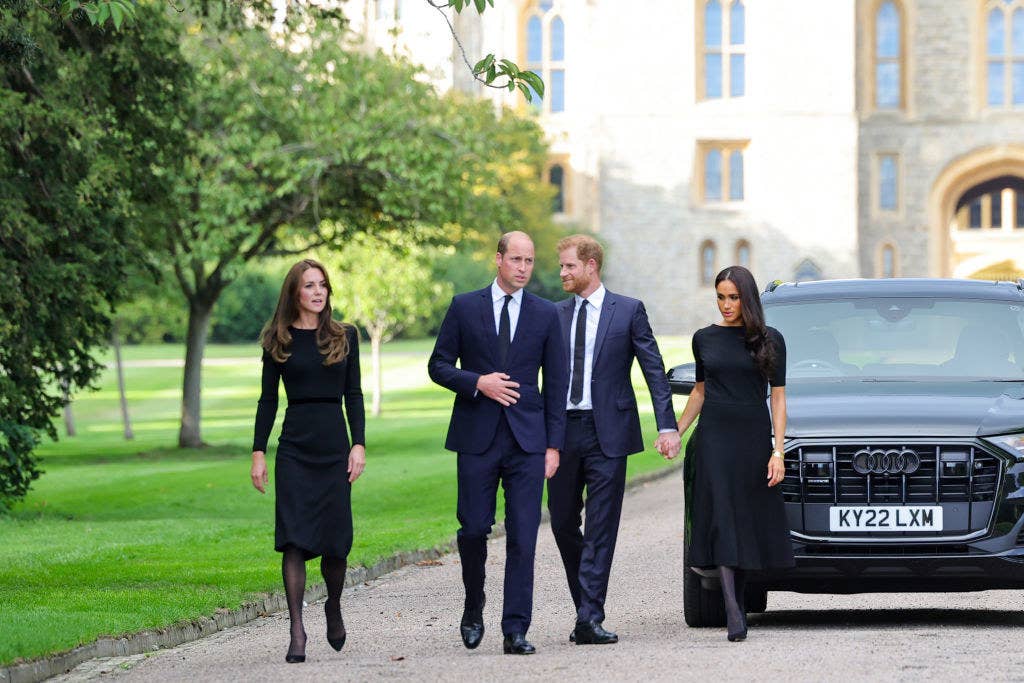 Prince William and Prince Harry arrived at Windsor Castle with their wives, Catherine Middleton (popularly known as Kate) and Meghan Markle, on Saturday in a rare show of unity to view the tributes that have been left for the late Queen Elizabeth II.

The two brothers went to Balmoral Castle on Thursday as news of their grandmother's death broke, but their wives stayed behind.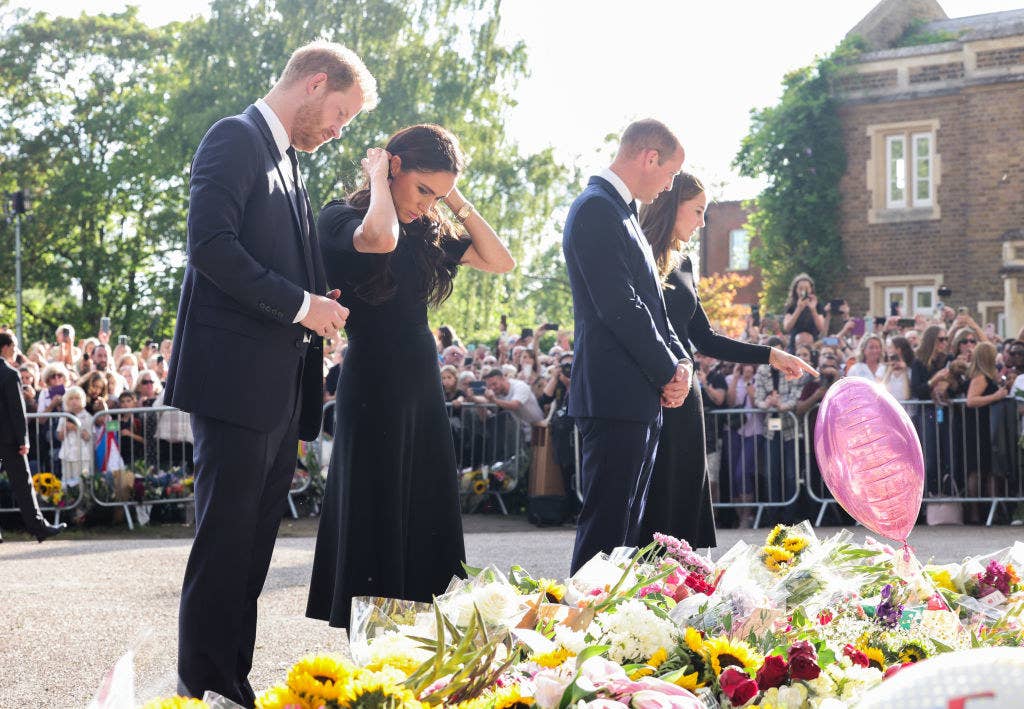 Earlier on Saturday, Prince William, the eldest child of the late Princess Diana and King Charles III, spoke of his grief in a statement.
"I knew this day would come, but it will be some time before the reality of life without Grannie will truly feel real," he said.

Arriving in the same car and wearing matching clothes, the couples reunited to see the crowds that had gathered outside Windsor Castle to pay their respects to the late Queen.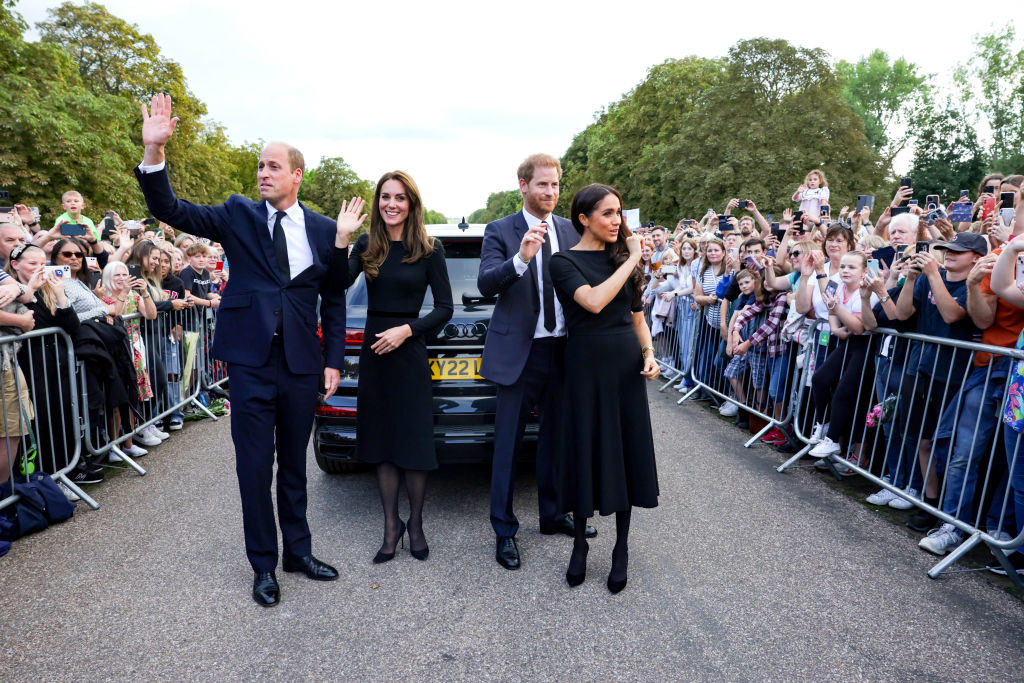 After Harry and Meghan withdrew from royal duties and moved to California to pursue their own projects, appearances involving both couples have become extremely rare, and the British tabloids have pounced on rumors of friction within the royal family.
Making a long-awaited display of unity, the two couples walked to see the many flowers and letters that had been left by the public outside the castle.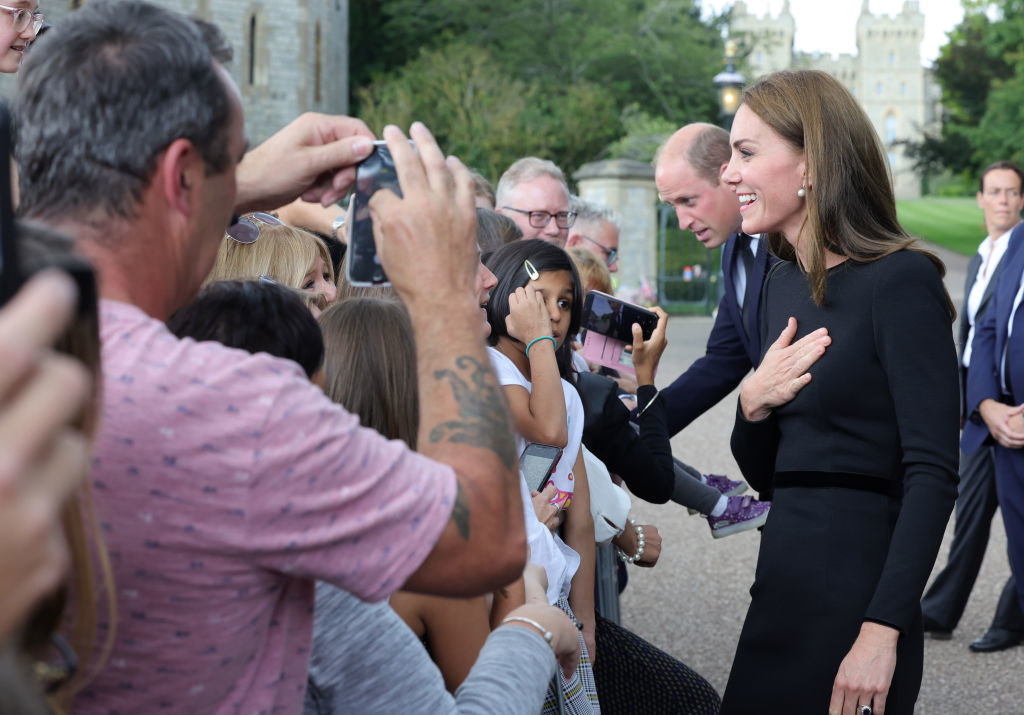 Soon after that, the couples started the long walk to the castle to personally greet the crowd. They accepted flowers from well-wishers as they chatted with the crowd.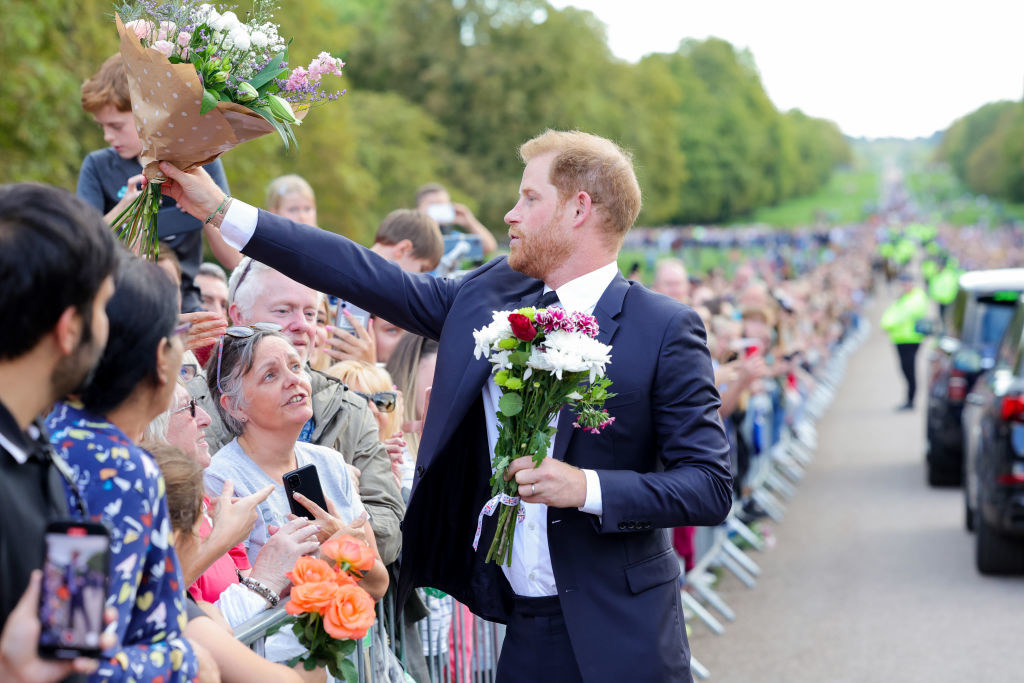 The late Queen's funeral has now been confirmed to take place Sept. 19 at Westminster Abbey, after four days of lying in state where the public will have the opportunity to pay their respects.