On Saturday, 21-year-old Angelica Selena Martinez from Miami shared a story about her brother's experience of working at McDonald's.
According to the tweet, her brother Alex was fired from his job due to having "shaky" hands when anxious. Alex is autistic. The tweet went viral, and has since been retweeted over 75,000 times.
Alex, 19, told BuzzFeed News the McDonald's branch in question had been aware of his autism prior to employing him.
"I went in on Monday morning for an interview," he said. "I gave them my résumé that said I was autistic. I didn't work anywhere before so this would be my first job. She told me to come back Tuesday to start training. On the fourth day, they sent me home early and said, 'Don't worry you're not fired.'
"I invited my social worker to meet my supervisor and she came to see her. But my supervisor wasn't available. My social worker told me she was never able to speak to my supervisor again because my supervisor was never available. And whenever she would call to speak to my supervisor she was hung up on."
According to Alex, the branch didn't directly tell him he was fired, and that he heard about it through his grandma the day before he thought he was going to return to work.
"I really tried to have a job since I didn't want to stay home and always ask my mom for money," he said. "I had to take two buses to get to my job. I was on time every day and sometimes there even before I had to start.
"I did nothing wrong — I was always careful while handling change, my registers always had the right money. I don't like that they didn't tell me personally. I feel like they weren't treating me like a normal human being and made me feel like I was inadequate and worthless. I still haven't gotten paid for the time I worked and they still haven't told me when I will get paid. I just don't understand."
In response to the tweet, people on Twitter have been sending Alex words of encouragement and contacting McDonald's.
Some even used the hashtag #JusticeForAlex to raise awareness of the case.
Angelica told BuzzFeed News she hoped the tweet would spread awareness of how people with conditions like autism are discriminated against.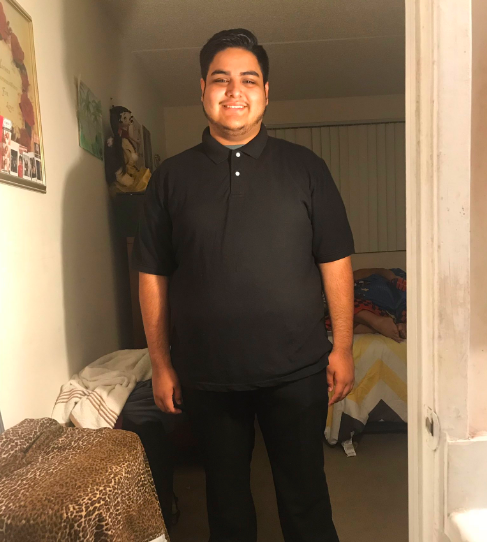 "They have every right to be working members of society, and should NOT be discriminated against due to their disability," she said. "We feel very humbled to be reached out to and have our voice heard."
BuzzFeed News reached out to McDonald's regarding Alex's case. The owner/operator of the branch in question, Anthony Greenwood Sr. provided the following comment.
"We have investigated these claims made on social media regarding an employee of my restaurant and I am working with my restaurant team to fully understand the situation. At my restaurant we have a long standing history of creating and maintaining a diverse and inclusive workplace. I am committed to providing training and development opportunities for all and value the contributions of all members of my crew."