Two university students from the UK have created a Muslim prayer app that they say will address one of their community's key concerns: privacy.
The students, Abdul-Rahman Abbas and Tariq Imaad Jamal, decided to build the app in public on Twitter, informing their potential user base how their data would be used and allowing them to suggest features.

Abbas told BuzzFeed News that the idea came about following a huge social media uproar in 2020, when a Motherboard report claimed that a popular Muslim prayer app was sharing people's private data, including their location.

The publication reported in November that the prayer app, Muslim Pro, was one of many (including a storm chaser app and a home improvement tool) that the US military had deployed to get users' location data. The report horrified the app's many Muslim users, who vowed on social media to delete it.
Muslim Pro issued a statement addressing the Motherboard investigation, denying giving users' data to the US military. "We've never done that, and never will," the statement read. "To ensure that your personal data remains safe with us, we also ended all partnerships with our data partners to close off possible vulnerabilities."

Abbas said the report from Motherboard shocked him.
"The Muslim community felt a huge betrayal of trust, and the apps who did this faced a strong backlash," he said.
Despite the app's denial, many Muslim users began looking for alternatives. The backlash led Abbas and Jamal to think about what they could do about it, especially since many people online were complaining about the lackluster alternatives. Many said there were few apps without advertisements, and many didn't have all the features in one app that Muslim Pro did.
So, Abbas and Jamal attempted to develop a new app themselves. They had planned to work on a small, simple app and put it on the App Store — but after posting on social media about it, they began to get a positive response from the Muslim community. That's when they realized their creation, which they named Pillars, had the potential to be more than a prayer app.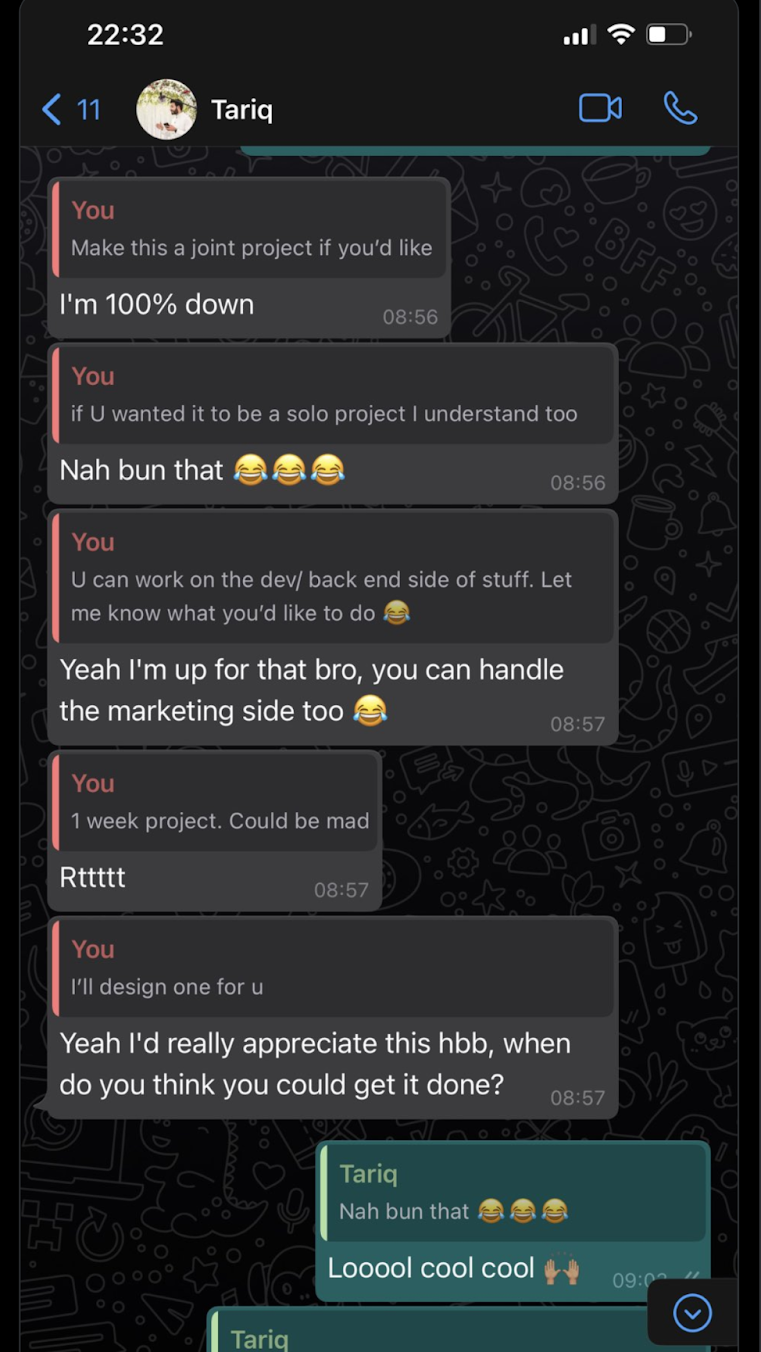 "We essentially looked at everything out there and thought, We can do better. It's actually a concept in Islam called 'Ihsaan' (essentially it's about 'going the extra mile')," said Abbas.

With constant feedback from Muslim Twitter, they took the basic concept of a prayer app and incorporated elements that they knew mattered to people. They asked people to test out a beta version and provide feedback in a survey or via Twitter.
"For example, we kept our app completely ad-free (unlike most alternatives)," Abbas said. "They were intrusive and didn't belong on a prayer app anyway." People on Twitter offered to donate money for their labor, but they turned it down.

Abbas and Jamal say their app protects their users' privacy. Pillars calculates prayer times using the location data on the user's phone itself instead of sending their location to a server.
According to the Pillars website, this means that while the app accesses your location data, it "never leaves your phone."
"No data whatsoever is sent to Pillars or stored by ourselves [and] no other data is collected (including analytics or personal information)," the Pillars website reads.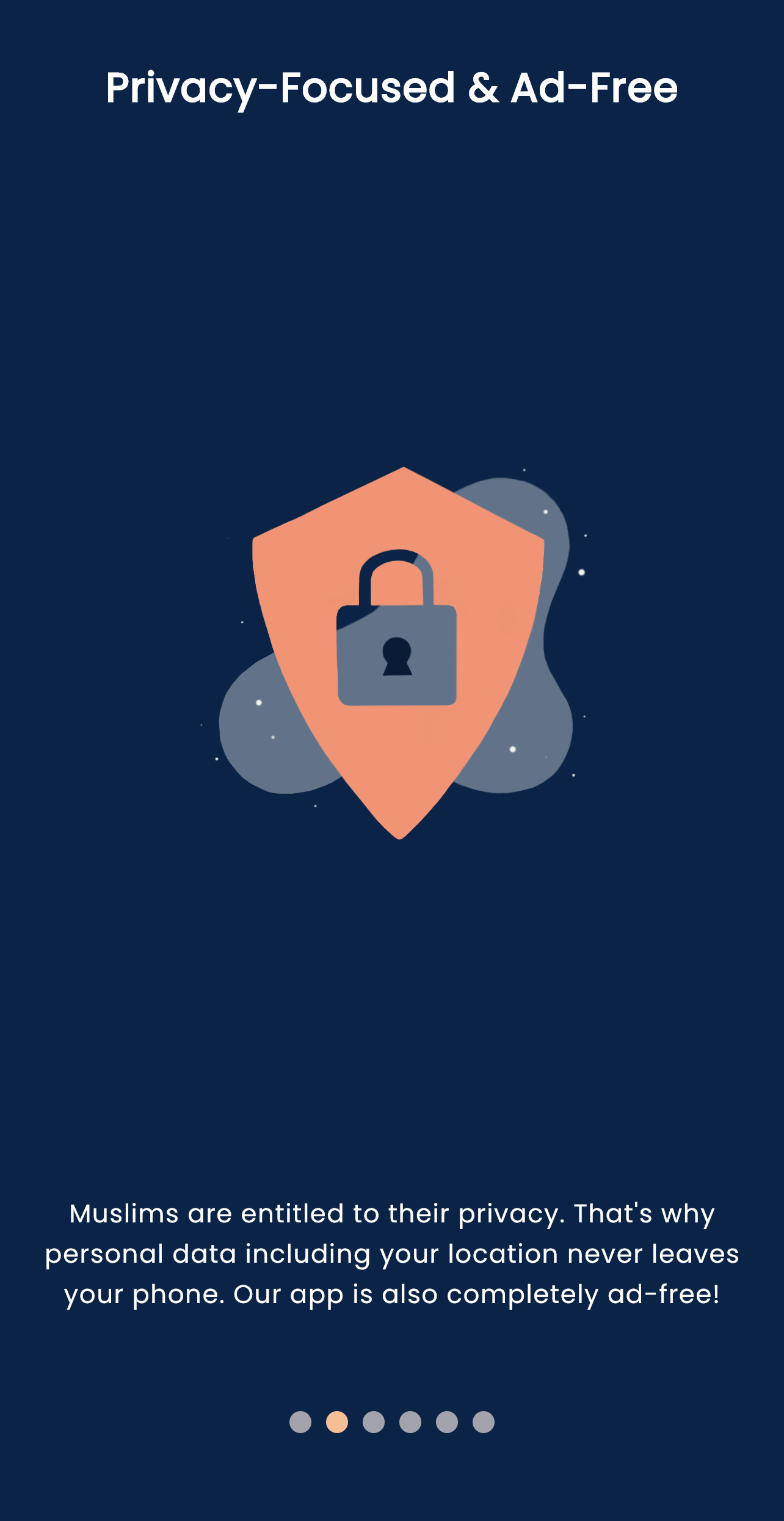 The free app went live on May 1 and got a good response from Muslim Twitter. As of this writing, it has been downloaded 20,000 times. Its minimalist interface has been appreciated by users of all ages.
"Thankfully, early users of the beta version of the app comment on this regularly," Abbas said, "so we absolutely love it when users tell us how easily their parents find Pillars to use."

Hayatt Mohamed, a 22-year-old from Turkey, told BuzzFeed News she loves the design. "All the social media apps and other apps are trying to get your attention, and so I wanted something to keep reminding me of what really needs attention, which is prayer," she said.
Another user of the app told BuzzFeed News that although he lives in a country where he can hear the call to prayer, the adhan, he still wants the app to be able to plan his life around prayer times. He said, "It's nice to be able to glance at a widget on my phone and plan my time according to the prayer time."

He had used Muslim Pro prior to the investigation and felt disturbed by the allegations.
"It's already nerve-wracking to be an American Muslim," he said, "because you feel like you're in constant danger of being labeled a terrorist for standing up for what you believe in."
Amina, a 25-year-old from the UK, told BuzzFeed News other prayer apps are slow and inaccurate. She praised the design of the Pillars app and described other apps as "too messy."
"I like simple things," she said. "At the moment, I really like Pillars. It's very sleek and easy to use." She added that she liked the dark mode feature, the absence of ads, and that it doesn't share personal data.

Abbas said they are still exploring how to monetize the app in the future. "Either way, what's free now will always remain free. Ad-free and privacy-focused. That won't ever change," he said.
Abbas and Jamal have new ideas for improving their creation.

"We're actually looking to launch a few more features soon, including a prayer tracker, which will also remain free, as well as a few other exciting features our community has asked for," Abbas said.
UPDATE
This story has been updated to clarify how the US military used the Muslim Pro app data.