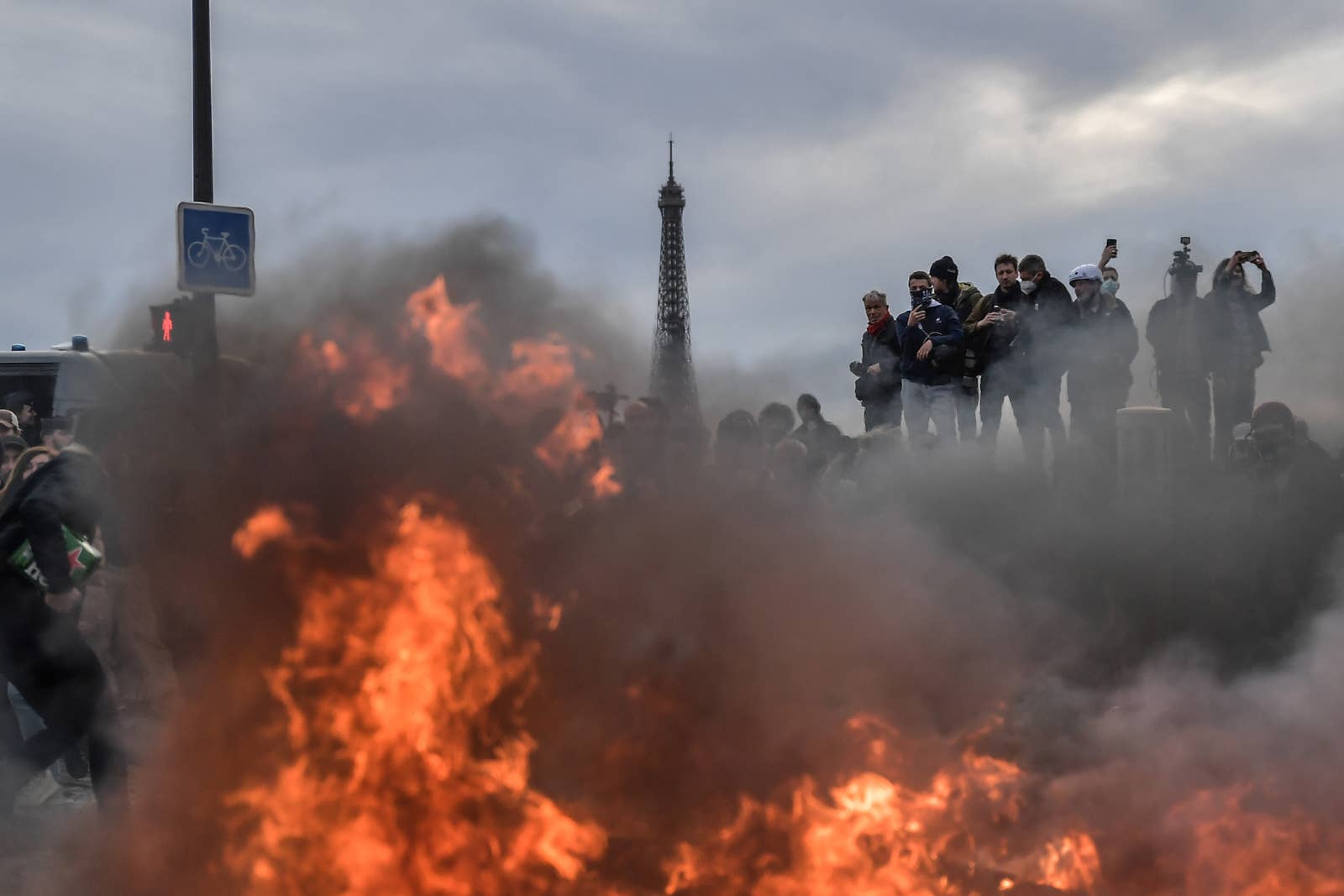 Workers in France have been on strike since March 7 and last week saw some of the demonstrations turn violent. The protests are in response to President Emmanuel Macron's controversial pension reform that will raise the age of retirement in France from 62 to 64 years old without a vote.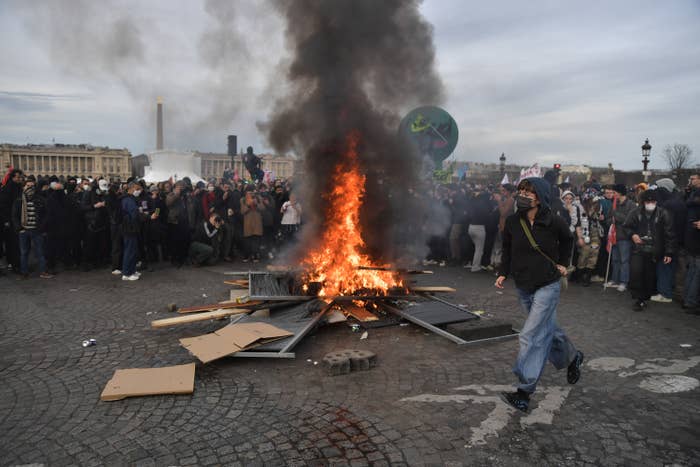 Police wearing riot gear were deployed to areas in Paris where the protests turned violent and tear gas was used against the striking workers. The clashes led to police banning protests on the Champs-Élysées after protesters burned an effigy of Macron.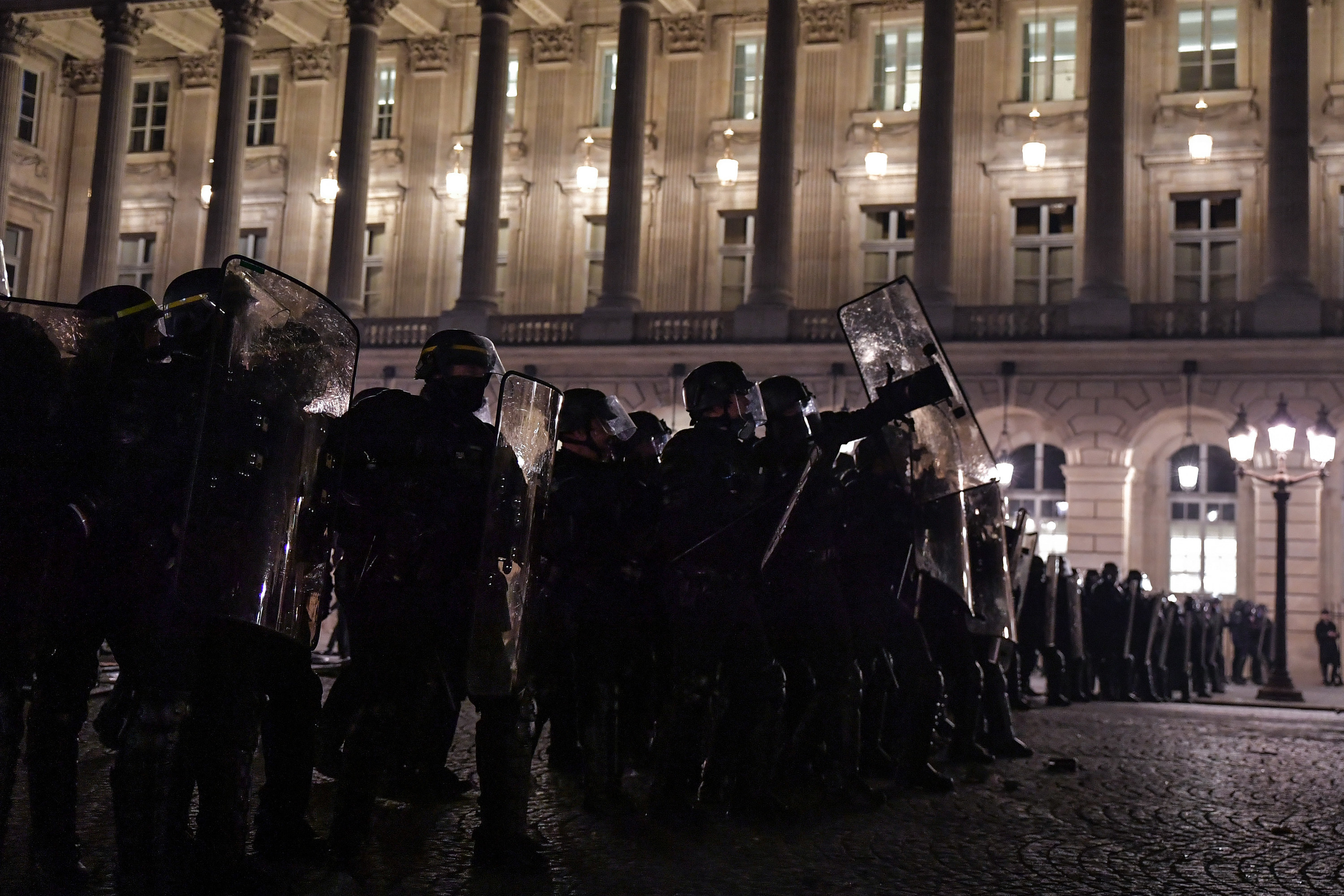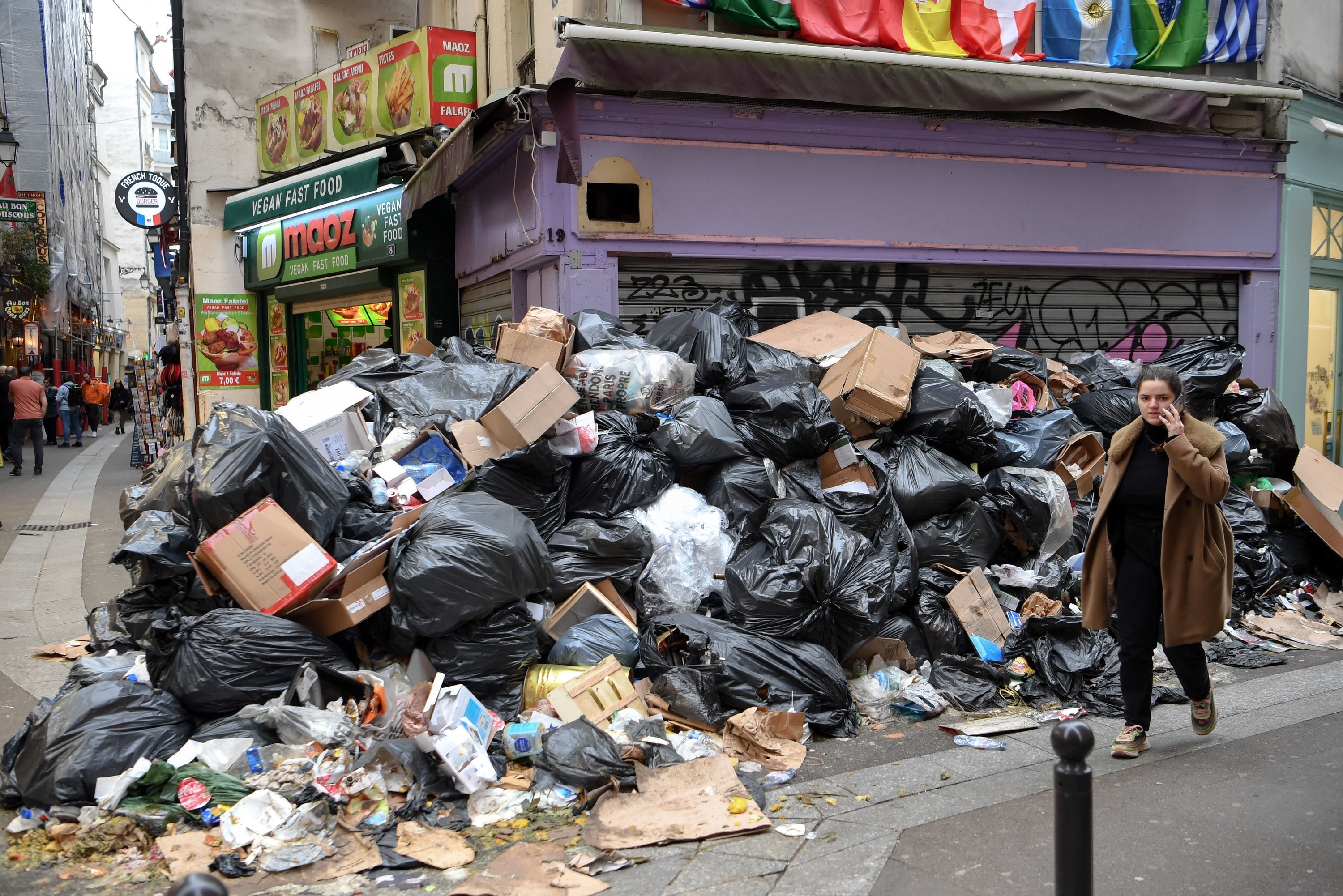 The strikes have affected garbage collections, transportation, and schools. For almost two weeks, the sidewalks in Paris have been covered in trash bags as the sanitation workers have been on strike. Garbage collectors' age of retirement will be raised from 57 to 59 years old in the new bill.
Videos of the trash piling up are all over TikTok, and of course people have seen the funny side of garbage overflowing onto the roads. People are making jokes about their exes and Emily in Paris. Some have gone as far as posing in front of the fires from the protests.
A vote of no confidence was held Monday, and Macron's government survived by just nine votes. Another vote of no confidence is expected, with politicians already expressing skepticism of Macron. "The government is already dead in the eyes of the French, it doesn't have any legitimacy anymore," hard-left lawmaker Mathilde Panot told the Associated Press.