Donald Glover has returned as his musical alter ego Childish Gambino and dropped the song "This is America" while hosting Saturday Night Live on Saturday.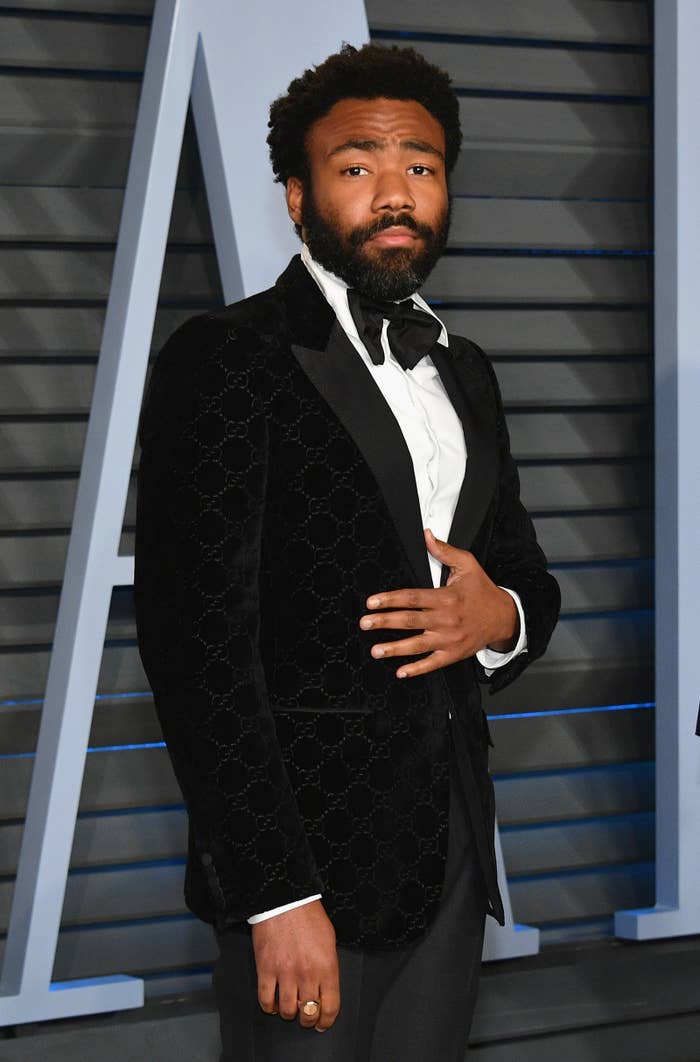 It's quite a time for Glover, who is about to appear in Solo: A Star Wars Story.
Gambino was introduced by Get Out and Black Panther star Daniel Kaluuya before he performed the song on SNL.
In the beginning of the music video, he places a gun on a red cloth, which people have picked up on as being symbolic.
Towards the end of the video, SZA makes an appearance and the song features vocals from Young Thug and has ad-libs from a range of artists such as Quavo, Offset, and Chance the Rapper.
Jaden Smith tweeted the video and said, "This is so amazing and true that I wanna cry."
Glover will be playing a young Lando Calrissian in the new Star Wars film. Billy Dee Williams, who played Lando in the original movies, called Glover "handsome and talented".
People love that Gambino is addressing serious issues that the US is facing.
Others said that Gambino references the 2015 Charleston church shooting in the scene in which he shoots a black choir and walks away.
And people mentioned that he still managed to reference several dances, such as the South African gwara gwara dance.