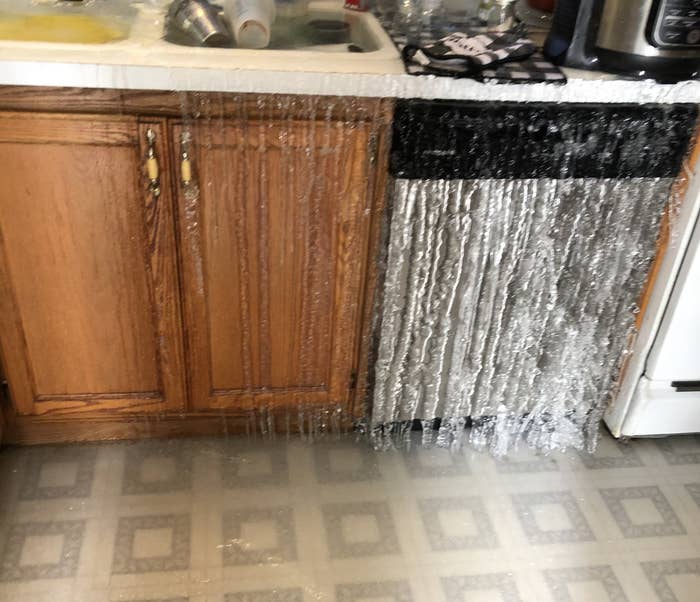 With freezing weather gripping her town in Missouri and no more propane to keep her house warm, Brianna Whitmore decided her family had to evacuate, leaving a "trickle on the tap" in every faucet to stave off bursting pipes.
But days later when Whitmore returned to the house in Anderson on Wednesday, she found her floors covered in ice.
"I had a full-on panic attack because it was so overwhelming," the 21-year-old said. "I just couldn't imagine the damage it was going to do. I couldn't stop thinking about having to move, the floor getting moldy, honestly everything."
She spent more than four hours trying to break up the ice and sweep it out of her house. She also posted the scene to TikTok.
"As of now, it's still too cold to really assess the actual damage of our home, and we could smell propane so we really had to get out quick," she said.

Whitmore believes her sink's drain froze and built up the drip, along with a busted pipe under the sink.

"It broke my heart because it was not something we could have foreseen or even prepared for," said Whitmore, who has been staying at her mother's house with her infant.
Whitmore said many of the responses to her viral video seem to be comical.
"It honestly has been nice to have something to laugh at," she said, "because we definitely are not out of the woods in this situation, and there is still so much to stress about here."

"I'm very worried about the upcoming days right now," she added.