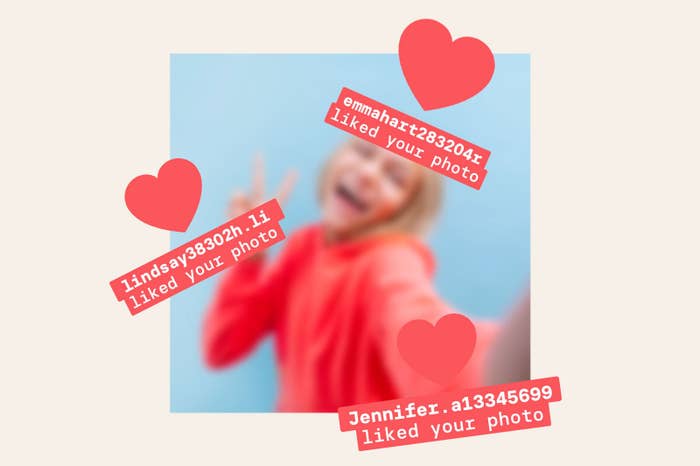 Bots on social media platforms are part and parcel of the online experience.
Of course, Tumblr and TikTok have sexbots — meaning an account with a photo of a sexy semi-naked woman, with dodgy URLs in the bio linking to fake porn sites built to phish personal information — that follow you at random, as does Snapchat. But the sexbots on Instagram have recently evolved: Now they watch and like Instagram stories more than the guy you went on one date with.
Toward the end of 2022, Instagram users with public accounts started to notice unfamiliar account names in their story likes. Upon closer inspection, those accounts were sexbots. Think: lindsay38302h.li or emmahart283204r.
The existence of these accounts isn't new. For years, sexbots on Instagram have spammed the comments of posts or silently orbited in story views.
The ability to "like" Instagram stories changed things. A fairly new feature, it is used by people to either literally like the story of your delicious dinner or as a cheeky way to get someone's attention, and the latter seems to be what the sexbot accounts are doing.
Instagram allows minors, as young as 13, to make an account and be on the platform. One user claimed their 13-year-old sister had a sexbot in her likes too.
Most people on Instagram have seen the funny side of it and can appreciate the engagement the sexbots are bringing to their accounts.
We asked Meta, Instagram's parent company, what the deal with the sexbots was and what it is doing to fix it.
A spokesperson for Meta told BuzzFeed News that the company blocks millions of spam accounts every day. "We continue to invest in anti-spam technology, and in our safety and security team of over 40,000 people, who are focused on keeping spam and other types of harmful content off our platforms," they said.
We specifically named five accounts that had been in our likes. Three have been removed, and two of the accounts still remain online.
There had been some online chatter that the presence of sexbots in Instagram story views was due to someone discreetly using a website or an app to view a user's posts. We tried several websites to view our reporters' Insta stories, and this did not appear to be the case.
The links in the sexbot bios lead to pages that look similar to spam ads.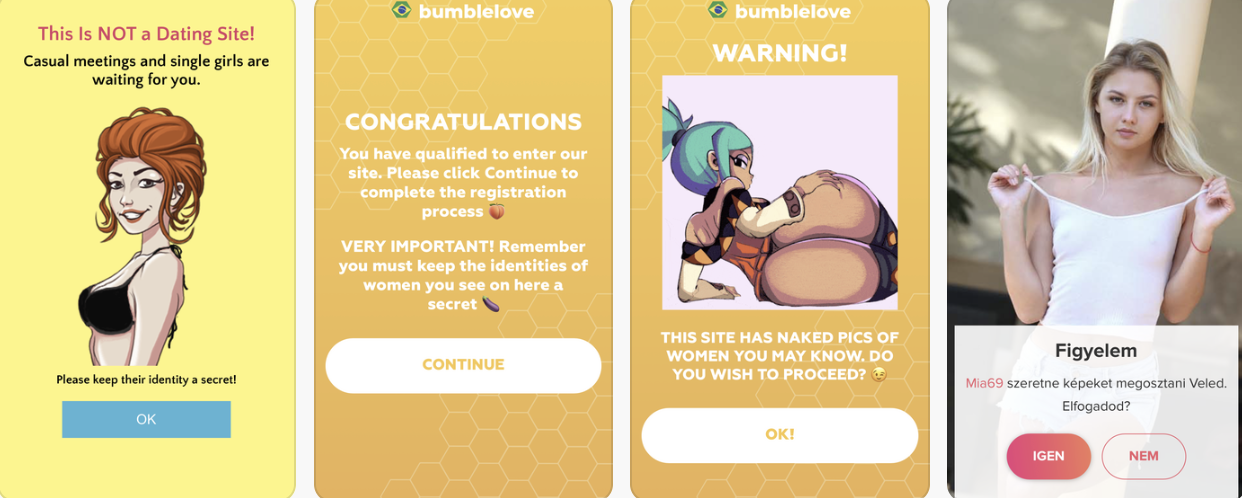 "A woman has sent you photos," read the text on one of the websites in Hungarian. Another click led to a website that has an R-rated cartoon with "Warning" written above it and says "This site has naked pics of women you may know" below it. Other links all ended up leading to websites with a similar interface.
If you continue onto the website, it will eventually ask you for your personal information such as your email and phone number, and you're asked to enter a password for the supposed website to access the porn. Most likely, it is a phishing attempt to get your information, and you won't see any photos (alas we did not try and interact any more with the sexbots).
If you don't want the sexbots viewing your stories, you can of course make your account private.