Mina Hasan, a lifestyle creator from Boston, was thrilled when the official account of Huda Beauty, the makeup brand run by entrepreneur and influencer Huda Kattan, DM'd her on Instagram.
"Hi beautiful!" it read. "We *absolutely* love this post!! & we'd love your permission to share it," referencing a Reel the 20-year-old had made showing off her color correction skills.
Hasan, who has 109,000 Instagram followers compared to Huda Beauty's 52 million, felt grateful for the opportunity, particularly because of Kattan's own story.
"I was so excited that someone at her level, who represents me as a Muslim and woman of color in the beauty industry and is very established, would come to know about my existence and that I would get featured on such a large platform," Hasan told BuzzFeed News.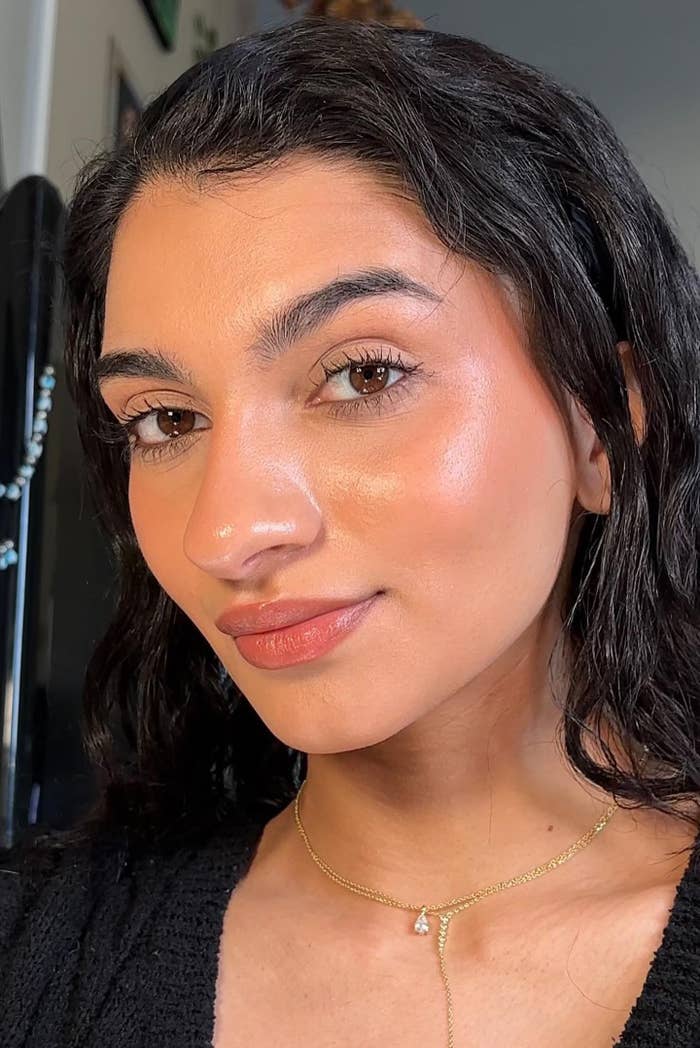 However, when Hasan checked her notifications to see the Huda Beauty repost on TikTok on Monday, her jaw dropped. Hasan was under the impression that they loved her video and thus expected it to be positive.
"Girl, okay we do not need to use that much color corrector," Kattan, who started Huda Beauty as a lifestyle blog and built it into a billion-dollar business, said at the beginning as Hasan's video plays as a stitch in the background, before going on to critique her technique.
"Actually the whole thing of color-correcting is just to put a little bit of color corrector so that you don't see any pigmentation anymore," Hattan said in the now-deleted video declaring that Hasan was "wasting a lot of product."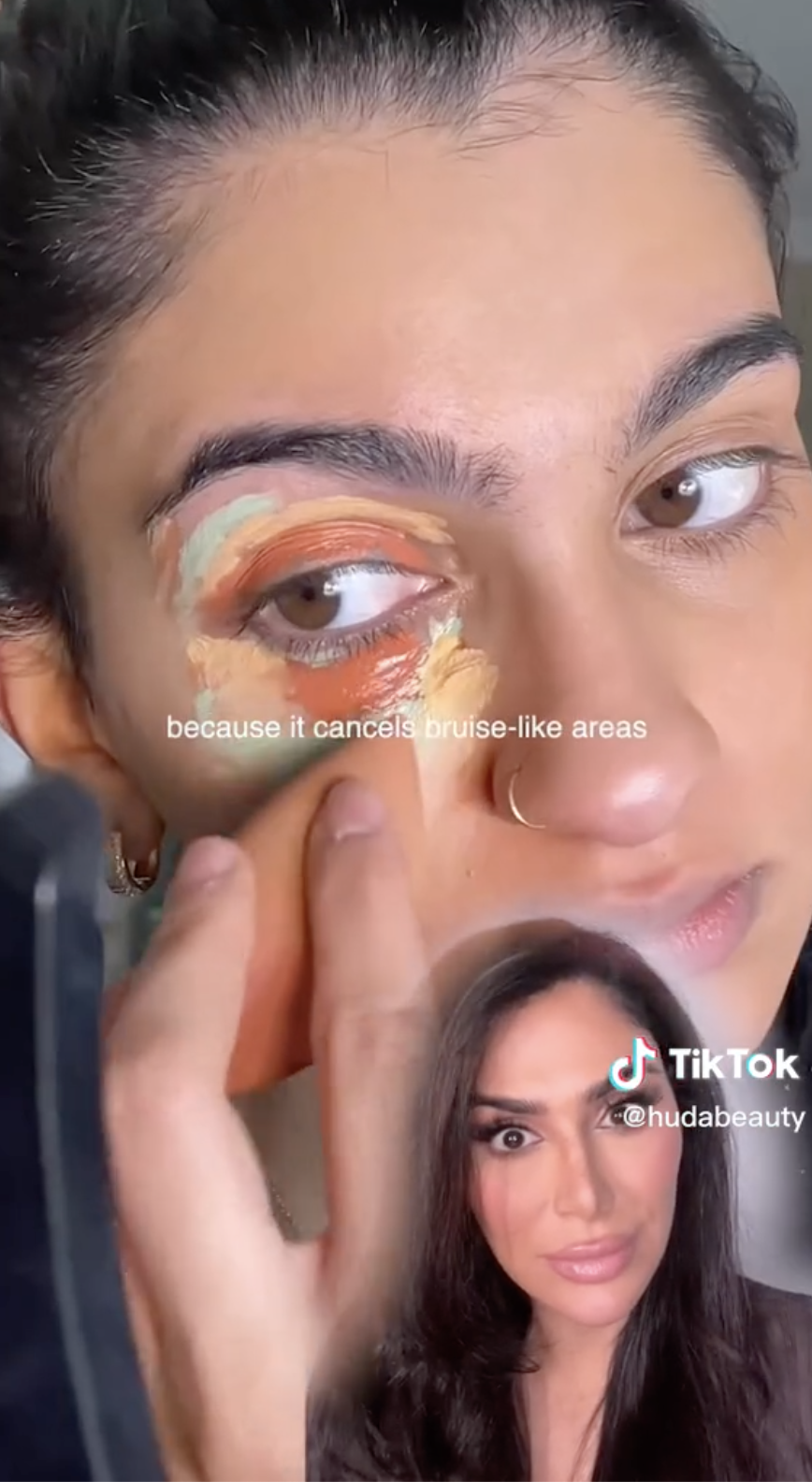 Hasan's video was of her strategically mixing different correcting colors to mimic a foundation. She mixed green, orange, and yellow, and the result was a perfect match, negating the need for actual foundation or concealer.
The young influencer felt "conflicted" about the attention when she saw her own video being mocked by such a big star, she told BuzzFeed News.
"I didn't know if I should've felt grateful for even being posted on her page and recognized by her, or if I was right to feel that I had been lectured and spoken to in a condescending tone," Hasan said.
She'd simply been participating in the color-correcting trend on TikTok, where people have been playing around with different colors to try and fix their foundation or hide blemishes.
People in the comments of Kattan's video validated Hasan's feelings and called out the entrepreneur for being mean. "I saw comments saying 'this is aggressive' and 'mean girl energy,' and I soon realized that I wasn't overreacting for feeling some type of way," Hasan said.
"Why was this so passive aggressive," asked one commenter. A lot of people contrasted Kattan's video about Hasan with another video that she had reposted Meredith Buxley's heavy makeup challenge and called Kattan a hypocrite.
Hasan said she wished she was given a heads-up about the type of video Kattan was going to post to her platform. "I didn't know it would be a reaction video, especially one with a negative tone. It clearly contradicted the connotation of the DM," Hasan said. "There was a condescending tone and expressions that implied that I don't know makeup."
On Thursday afternoon, Huda Beauty posted a new video of Kattan apologizing to Hasan. In the TikTok, she said her video was actually a "genuine reaction," but that her team should have said that she would have been reacting to Hasan's video and not just reposting.
"Sometimes when you're recording and you're just in a moment, you say things that you don't always mean when you get to watch it back," Kattan said.
"I felt maybe I offended her technique and that's the last thing I want to do," Kattan said. "There are no rules to makeup."

"There's different application styles and we just have to leave it at that," Kattan said. "I apologize and I'm sorry from the bottom of my heart and I really do hope that we can get past this."
When asked what she thought of the apology, Hasan said that it was nice of Kattan to put in the effort in another video.
"thank you for the apology vid!" Hasan wrote in a comment on Huda Beauty's video. "I appreciate the explanation and transparency behind the situation."