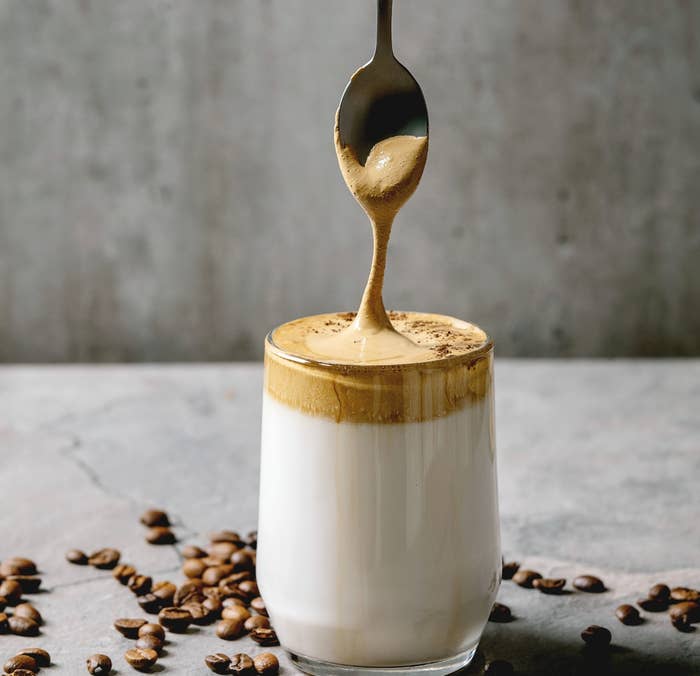 At the start of 2020, a homemade whipped coffee trend went viral on TikTok. The drink is more commonly known as dalgona coffee and was popularized by South Korean actor Jung Il-woo.
Now Katie Angel, who is based in the US, has set up a company called Whipped Drinks, which sells a kit that allows you to create the whipped coffee for $49. But that business venture has come under fire as her website falsely claims that she created the drink.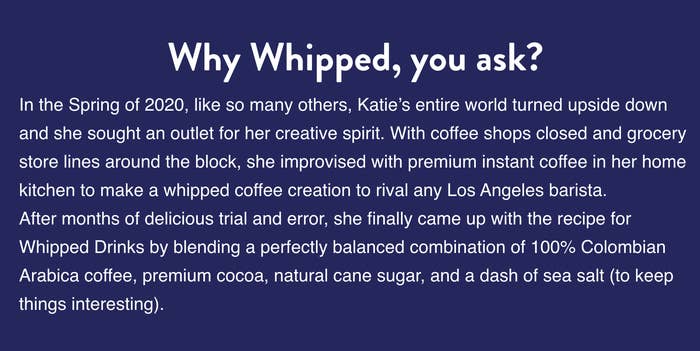 Dalgona coffee went viral after Jung appeared on the South Korean TV show Stars' Top Recipe at Fun-Staurant and ordered a coffee in Macau that was made by café owner Leong Kam Hon by whipping instant coffee, sugar, and hot water 400 times. That led to people in South Korea trying out the recipe for themselves.
The dalgona coffee trend then went mainstream on social media apps like TikTok, where people showed how they easily achieved perfectly whipped coffee while most cafés were closed due to the pandemic.
People then called out Whipped Drinks for not giving the appropriate credit.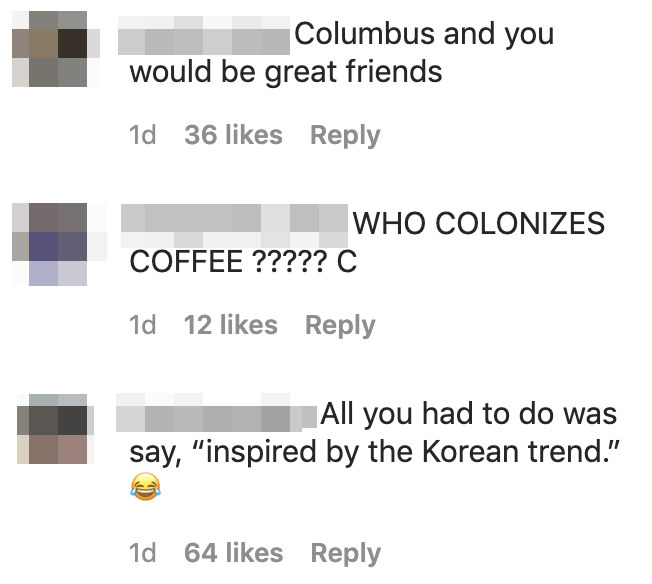 Following the backlash, Whipped Drinks updated its website to credit the origin of dalgona coffee and posted a statement to the company's Instagram account saying it will be honoring and giving back to the Asian American and Pacific Islander community.

"We are sorry and we acknowledge that this was inspired by Korean culture and we completely stand by the Asian community," the company wrote. "We did not intend to make it seem that we invented dalgona. In the spirit of that, a percentage of proceeds from every sale will go to the National Asian Pacific American Women's Forum, building power with AAPI women and girls.⁠"