Alim Smith is an artist from Delaware whose work focuses on Afro-surrealism. During Black History Month, Smith created 25 oil paintings to showcase some of the most iconic Black memes. The resulting exhibition, titled Family Reunion, ran the last week of February in Los Angeles.
Among some of the memes featured in his series include Tyra Banks saying "I was rooting for you!" in an episode of America's Next Top Model and Kalin Elisabeth squinting with her hands on her knees.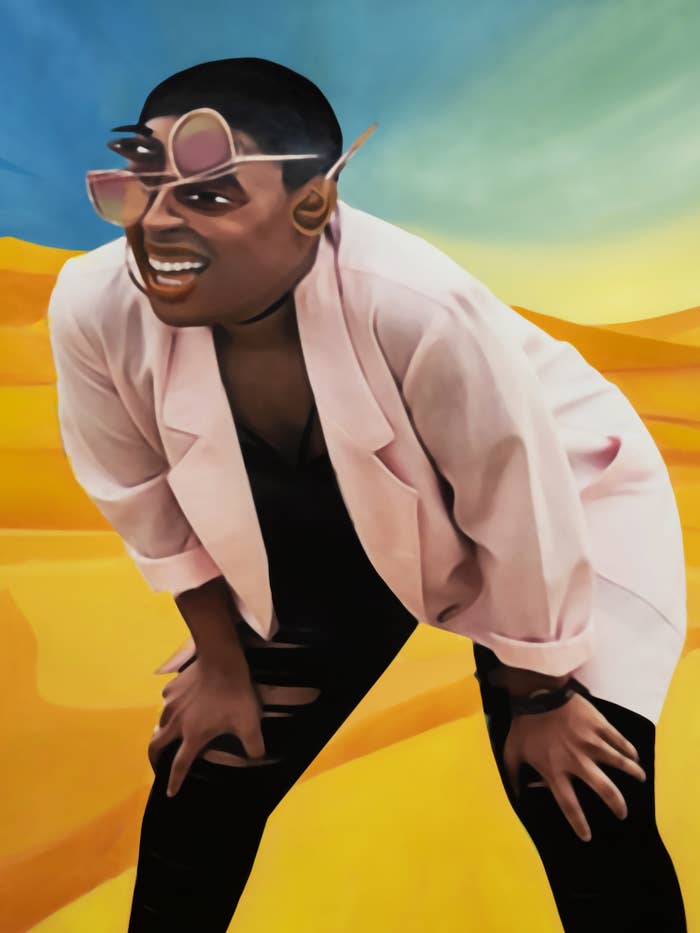 Over the years, Smith has re-created memes in his artistic style through his paintings. He went to art school for six years and has said that he draws inspiration from the Dutch graphic artist Maurits Cornelis Escher.
In an interview with BuzzFeed News, Smith said he always looks for what grabs people's attention the most.
"Art is a battle for the eyes, so I realized that all of the memes I have seen are getting so much more interaction and attention than all of the art I see all of my friends posted," Smith said. "And I'm like, 'Jesus Christ, I might never be able to paint something that is as powerful as a meme.'"
Smith also recently created promotional posters for Season 3 of Atlanta.
When people see his art, Smith said he sees "tons of excitement and joy." At the exhibit, which was a collaboration with Instagram, he said he witnessed people trying to copy the gestures and facial expressions of the memes that he painted.
Smith said he painted all the memes in just two weeks and said it was an elaborate project that was set up as a maze at the venue in Los Angeles.
He titled his exhibit Family Reunion because he said it looked like a Tyler Perry movie when he saw all his work together. "I felt like memes create a familial relationship between people," he said in an interview with Instagram about his exhibit.
Of all the memes he's painted, Smith pointed BuzzFeed News to a couple of his favorites: the one of rapper Conceited (Smith said he sent a print of his painting to Conceited) and the one of Kayode Ewumi pointing a finger to his head.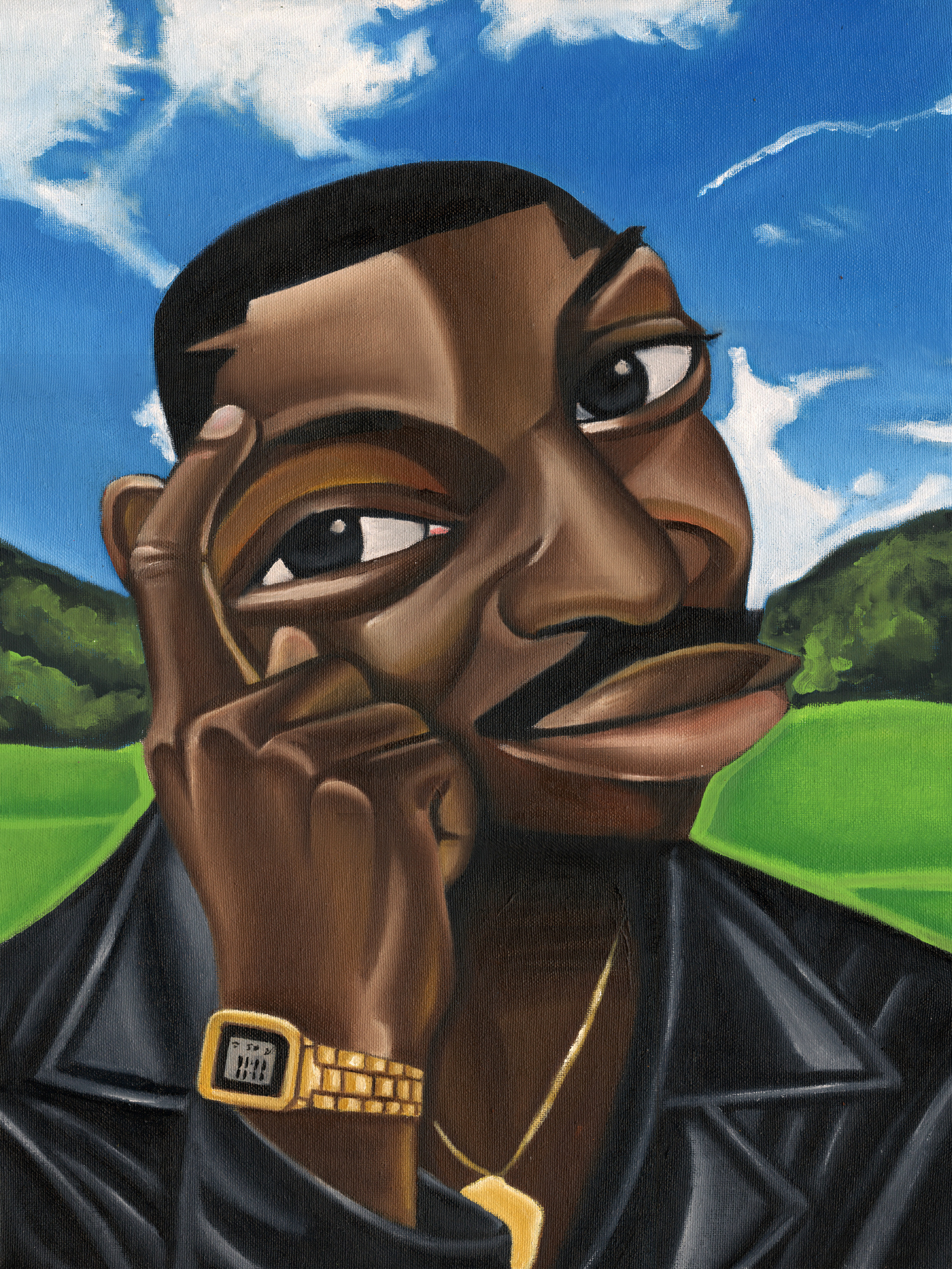 Smith said his experience at art school made art seem boring, and he wants art to leave a more positive impression on people.
"Everything was black and white, no cartoons. Everything had to be very serious, very strategic, very realism," he said.

"My whole goal was just to make things that people will see and, like, chuckle," Smith said. "I will always want to make art that was like an inside joke."