This is the spoopy dancing pumpkin man. He is an internet legend.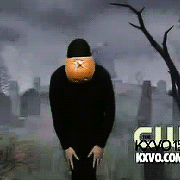 His gyrations transcend all gender and and exist as pure unbridled sexual energy.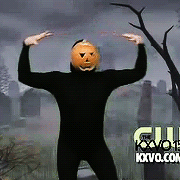 The man behind the pumkin is Matt Geiler, and the dance appeared on the Omaha, NE local CW 10pm news. Geiler was the lead anchor of the news at the time, although in the pumpkin dancing video they never explained it was him to the audience.
If you feel funny watching this, you are NOT ALONE.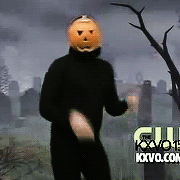 Often, they'd have some dead airtime to fill during the newscast, and they'd come up with weird little bits to kill time. On Halloween night, they had some extra time, so Geiler grabbed a unitard and foam pumpkin started dancing.
A few years after the broadcast, the video of Matt dancing went viral. It is now Halloween legend.