This is Tahera Ahmad, an associate chaplain at Northwestern University.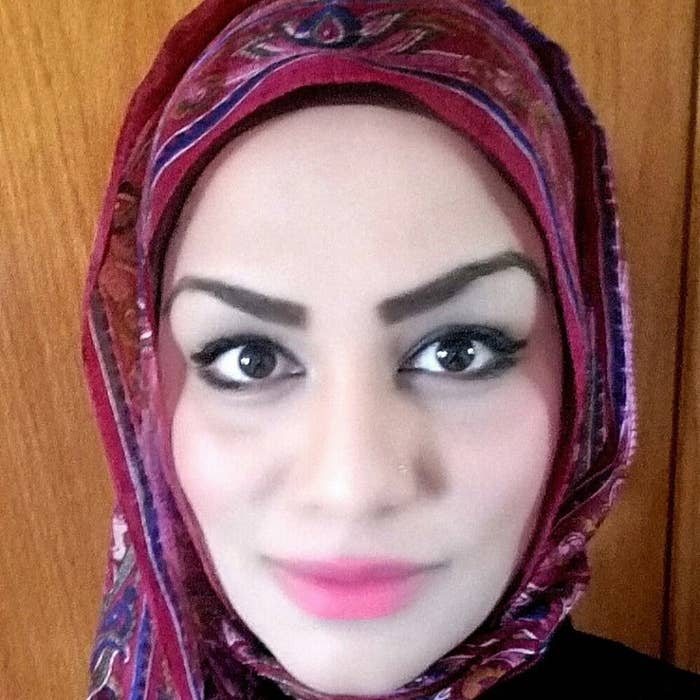 On Friday, Ahmad posted an emotional message on Facebook detailing alleged racial and Islamophobic abuse she faced while on board a United Airlines flight.
In the post, she wrote that she was refused an unopened can of Diet Coke. When she asked why, the air steward allegedly told her that crew members were "unauthorized to give unopened cans to people because they may use it as a weapon on the plane."
After complaining to the crew member, and publicly, Ahmad claims that she was then subjected to verbal abuse, with one passenger saying, "You Moslem, you need to shut the fuck up."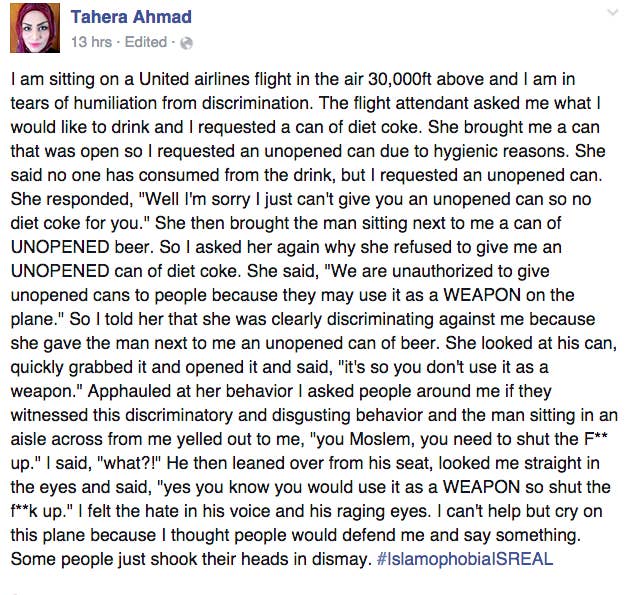 After posting about the incident, many took to social media to show solidarity with Ahmad using the hashtag #unitedfortahera.
Some also told United that they would be boycotting the airline until they addressed the issue.
In a statement to BuzzFeed News, United Airlines said it had reached out to Ahmad, and that it did not discriminate against its customers:
"United is a company that strongly supports diversity and inclusion, and we and our partners do not discriminate against our employees or customers. We are reaching out directly to Ms. Ahmad to get a better understanding of what occurred during the flight. We are also discussing the matter that Ms. Ahmad describes with Shuttle America, our regional partner that operated the flight.

"We look forward to speaking with Ms. Ahmad and hope to have the opportunity to welcome her back."
BuzzFeed News has also reached out to Ahmad for comment.
In later update, Ahmad said she still had not had contact from a United representative: