Crane Collapse At Mecca's Grand Mosque Kills At Least 107 People
Many of the dead and injured were traveling to Mecca early to perform Hajj, the annual pilgrimage for Muslims.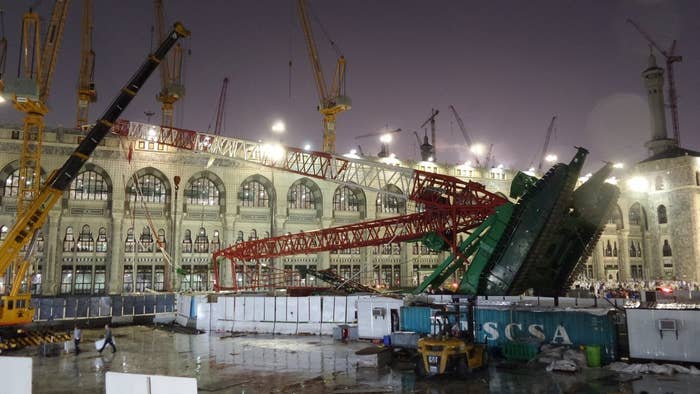 The death toll continued to rise Friday after a crane toppled onto the Grand Mosque in the city of Mecca, killing 107 and injuring 238, Saudi Arabia's Civil Defense said.
The crane crashed into the mosque amid a strong storm that brought high winds, and occurred just as travelers from around the world had begun arriving to perform Hajj, an annual pilgrimage made by Muslims to mark the founding of their faith. It is expected to start around Sept. 22.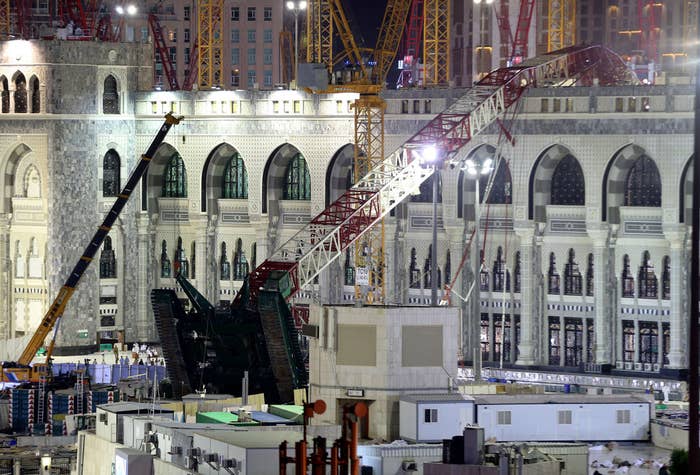 All able-bodied Muslims are required to make the pilgrimage once during their lifetime.
The Grand Mosque houses the Ka'ba, the holiest site in Islam.
Photos from the scene posted to social media showed a grisly, daunting scene, with rescue workers scaling large mounds of debris to reach scores of victims.
The Saudi government continued to provide updates on the number of casualties as crews pulled more bodies from the concrete, which crushed victims onto the polished stone and marble floor below.
Images of the strong storm that preceded the crane collapse were also posted to social media:
The governor of the Mecca region, Prince Khalid al-Faisal, and an adviser "have discussed the formation of a commission to find out the reasons for the fall of the crane incident in the Grand Mosque," according to statement.
Al-Faisal also directed authorities to provide support for those injured as leaders from several nations, including Egypt, Abu Dhabi, and Cyprus, in the region called to offer their condolences.
While the identities of the victims had yet to be formally announced, the collapse was expected to claim victims from several nations given the global nature of the pilgrimage.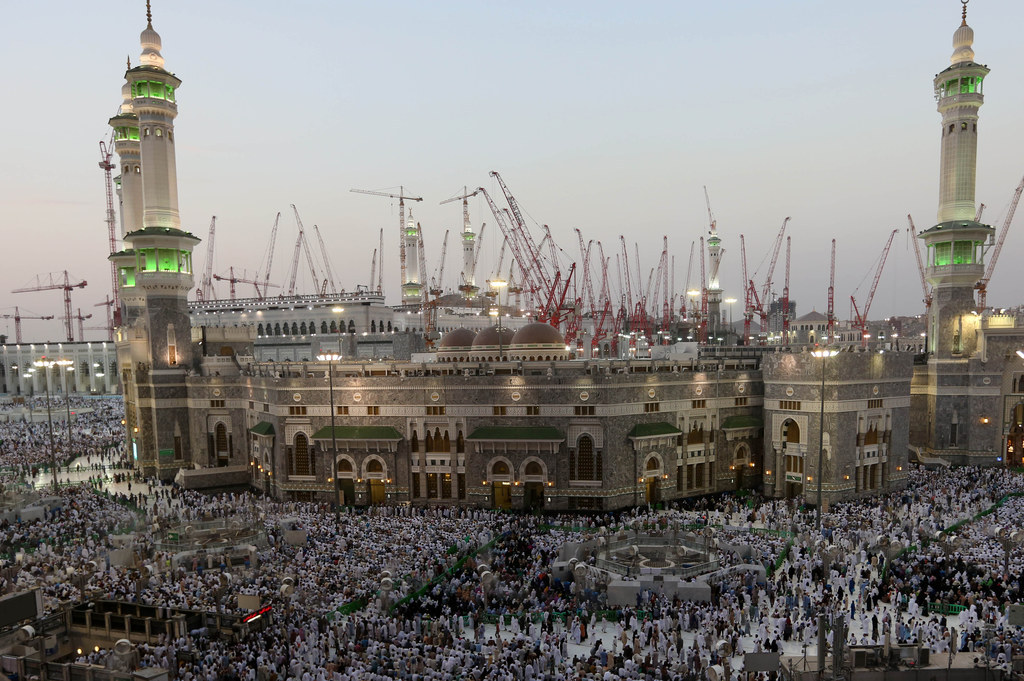 The mosque has been under construction for some time as Mecca itself undergoes a prolonged period of modernization and development. It was unclear, however, what company owned the cranes or was in charge of the construction project.
Deadly incidents have occurred at the Mecca destination in recent years, many of them due to overcrowding as the crush of pilgrims flows into the area.
In 1990, 1,426 pilgrims died in a stampede in a pedestrian tunnel. In 2004, 244 pilgrims died in another stampede on the plain of Mina, near Mecca. The same thing happened two years later, only that time, more than 350 pilgrims died.