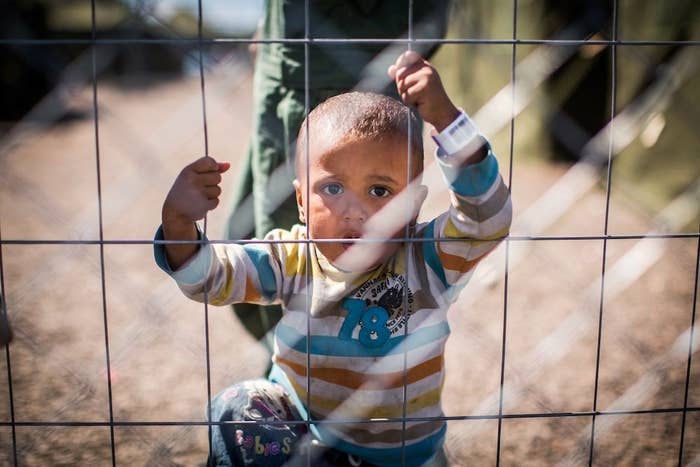 VIENNA — As Austrians and Germans welcomed in thousands of refugees, Hungary stopped around 500 people on Sunday night as they attempted to enter the country from Serbia.
The people stopped by Hungary include families with children and are being held at Röszke, on the country's southern border. Sources told BuzzFeed News that Hungarian guards had cordoned the people behind wire fences after refusing them onward passage to Budapest.
One source said people were forced to sleep on open fields and to burn plastic bottles in order to keep warm.
On social media, it was reported that the refugees have not been told whether there will be buses coming to transport them over the border, and cars without Hungarian licenses or documentation were allegedly also not allowed to pick up refugees.
Amnesty International has urged the Hungarian government to provide better conditions and more information to the refugees crossing from Serbia.
"While Europe rejoiced in happy images from Austria and Germany yesterday, refugees crossing into Hungary right now see a very different picture: riot police and a cold hard ground to sleep on," said Amnesty International researcher Barbora Cernusakova.
"While Europe has failed abysmally to respond, Hungary has a duty to ensure decent conditions for people who arrive. Its hostile approach doesn't keep people out, it simply prolongs and adds to their ordeal."
An estimated 14,000 people crossed into Austria from Hungary over the weekend, according to the Associated Press. Volunteers assisted in helping them board trains to Munich, Hamburg, and Berlin.
But with thousands more expected to arrive in Vienna from Hungary in the following weeks, Austrian Chancellor Werner Faymann announced that the border would have to close again this week. Travellers without passports or relevant identification would be refused entry.
"We have always said, this is an emergency situation in which we must act quickly and humanely," Faymann said in a statement published on Sunday afternoon.
"Now we have to move step by step away from emergency measures toward normality in conformity with the law and dignity."
Faymann added that conversations on how to manage the continuing refugee crisis were taking place between German Chancellor Angela Merkel and Hungarian Prime Minister Viktor Orbán.
However, other reports suggested that closing the border would violate the Schengen Agreement regarding free movement, although Austrian police would be looking out for visible signs of possible human trafficking.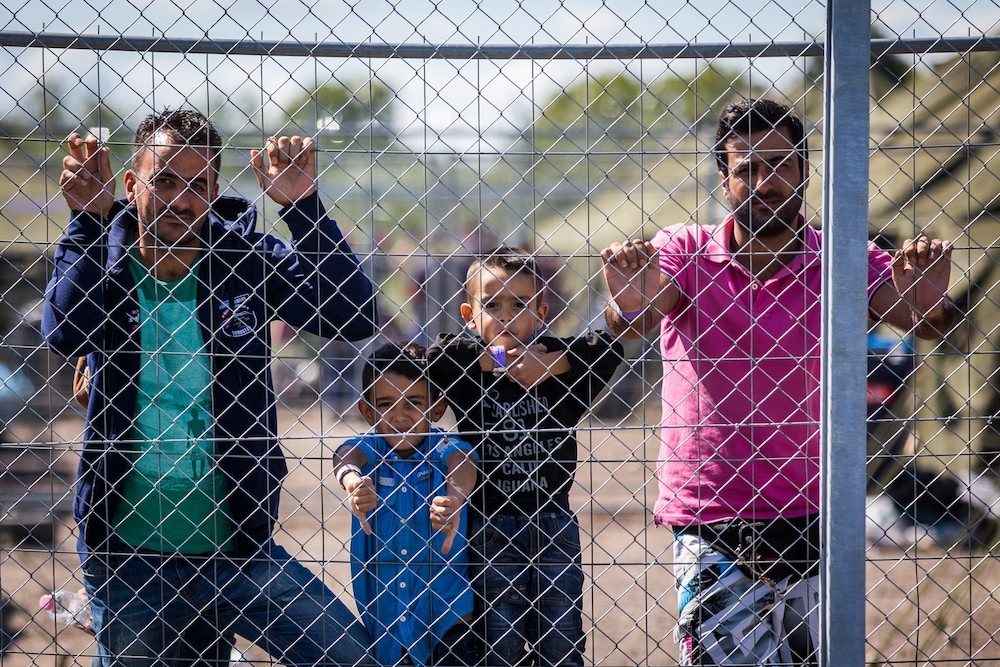 Since Friday, following a march by thousands of refugees from Hungary to the Austrian border, the Austrian government has allowed free access into its territory. Though the majority of refugees were bussed across the border before being put on trains into Vienna's Wien Westbahnhof station, on Sunday some arrived in cars driven by volunteers and activists from Austria.
BuzzFeed News was unable to contact the main organisers of the convoys, and drivers from Vienna said they did not want to be identified as they were unsure whether the Austrian or Hungarian government would consider the convoy efforts illegal.
However, one driver said that he and others were participating "because we want to show the refugees that not everyone in Europe is hostile to them."
The convoys, which left Vienna on Sunday morning, travelled to Keleti train station in Budapest, where the majority of new refugees are staying, as well as towns including Győr and Bicske.
The convoys are said to have dropped off around 500 refugees at Hegyeshalom train station, from where they could then travel directly to Vienna.
There is also uncertainty as to whether refugees arriving in Budapest are allowed to board trains heading to Vienna from Keleti station.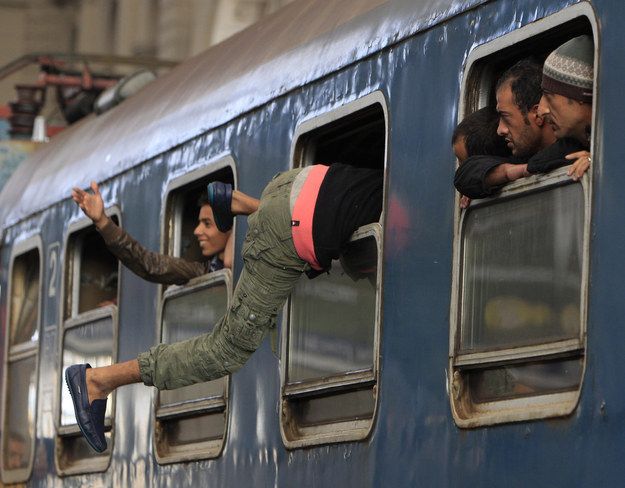 On Sunday, the Associated Press reported that Hungary had stopped checking visas of customers with train tickets, allowing refugees to board trains throughout the weekend.
However, OBB, Austria's main railway company, told press that it planned to end services from Hegyeshalom to Vienna on Monday. A spokesperson told the AP while the service from Budapest to Vienna was operating that it was unsure if Hungary would reintroduce visa checks on its passengers.
Meanwhile, Prime Minister Orban has claimed those attempting to enter Europe were "immigrants," not refugees, ITV News reported.
"If they want to continue on from Hungary, it's not because they are in danger, it's because they want something else," he said. People "wanted to live the German life," he added. "It has nothing to do with security."
The Hungarian prime minister criticised Austria for allowing migrants to "enter its territory without hindrance," Sky News reported.
Speaking to Austrian television, Orban said the refugee crisis could place an "intolerable financial burden" on Europe and endanger "Christian welfare states."
Orban defended his country's actions, saying it was "protecting Europe according to European rules that say borders can be crossed only in certain areas in a controlled way and after registration."
He also criticised plans to introduce quotas and distribute those fleeing war zones among the EU member states.