What Boston Was Like After The Marathon Bombing Suspect Was Captured
Crowds gathered at Boston Common and Boylston Street.
After the Boston Marathon bombing suspect was captured, many in Boston celebrated.
A large group went to Boston Common.
There was a moment of silence.
And everyone sang the National Anthem.
And "Sweet Caroline."
People cheered.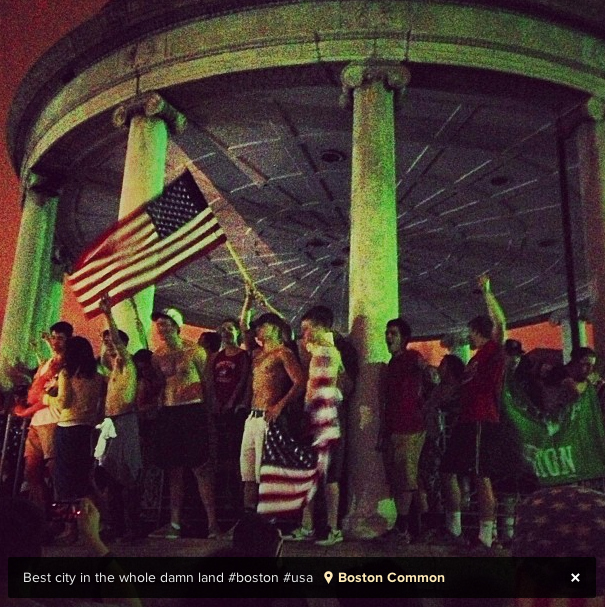 In contrast, this was the scene hours earlier:
Things were more quiet on Boylston Street Friday night.
A group of people gathered around a makeshift memorial on the street.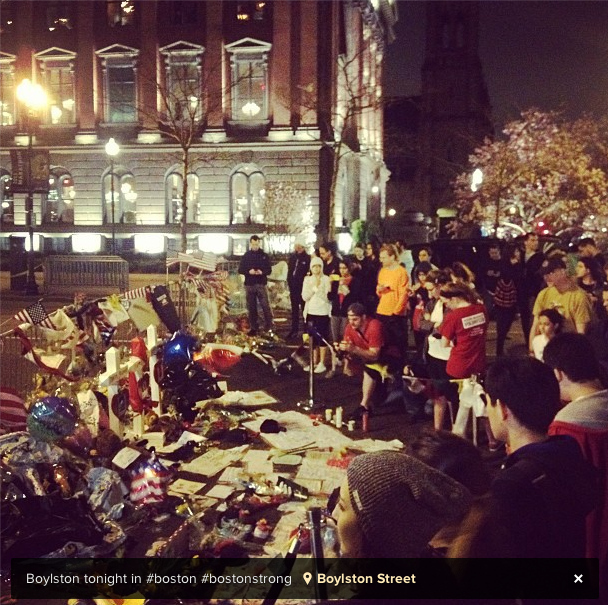 But no matter where they were, people thanked Boston police officers.