Walmart Drops Paula Deen
The world's largest retailer cut ties with the former Food Network star on Wednesday.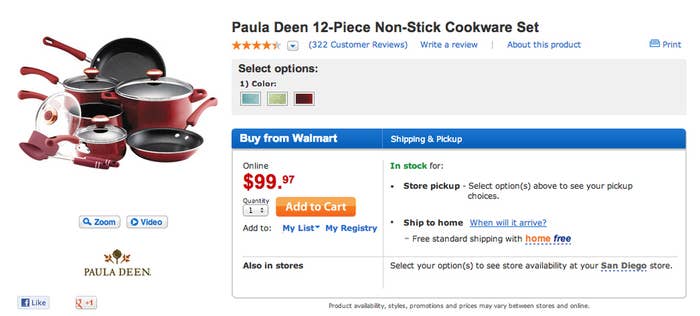 Walmart announced on Wednesday that it is ending its partnership with Paula Deen.
"We are ending our relationship with Paula Deen Enterprises and we will not place new orders beyond those already committed," the company said in a statement.
Other companies that have cut ties with Deen include the Food Network, Smithfield Food and Caesars buffet restaurants. Deen stated that QVC has not ended their relationship with her Wednesday morning during an interview on NBC's Today show.
Target has also not commented on the state of its relationship with her.