Volcano Eruption Kills 14 In Indonesia
The day after officials allowed evacuated residents back to their homes, a deadly volcano erupted.
Fourteen were killed in Indonesia after a volcano erupted Saturday, the Associated Press reports.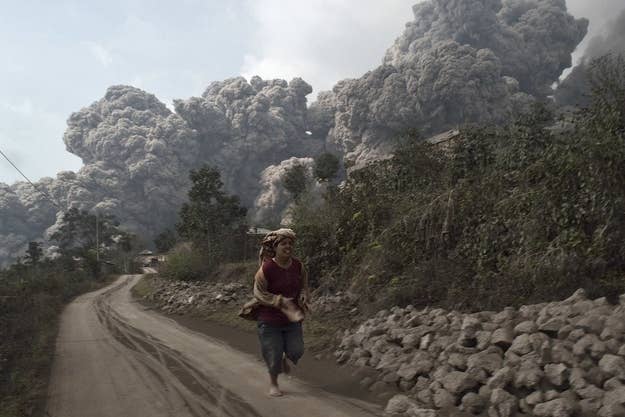 Mount Sinabung had been rumbling for four months, but authorities allowed some of the 14,000 people evacuated from the area around the volcano to return to their homes Friday because they believed volcanic activity had decreased.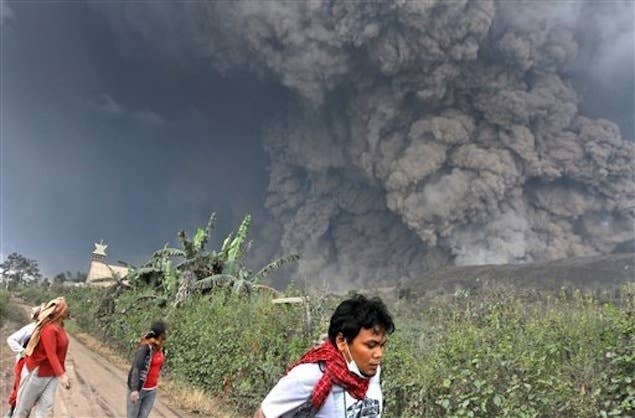 "The death toll is likely to rise as many people are reported still missing and the darkness hampered our rescue efforts," Lt. Col. Asep Sukarna told the AP.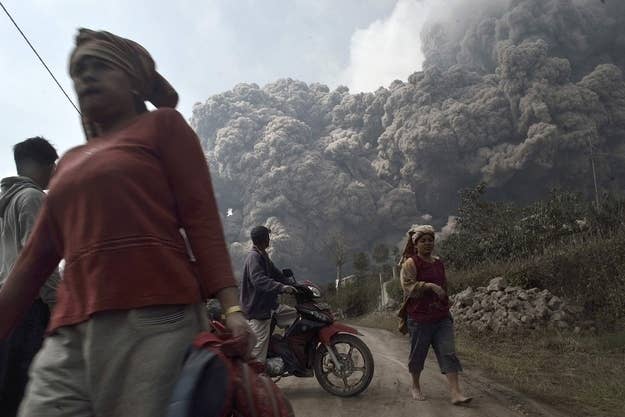 The volcano is one of about 130 active volcanoes in Indonesia, and it has erupted sporadically since September.